Bannhi, the Jaipur-based clothing brand, is a perfect embodiment of the amalgamation of culture and trend.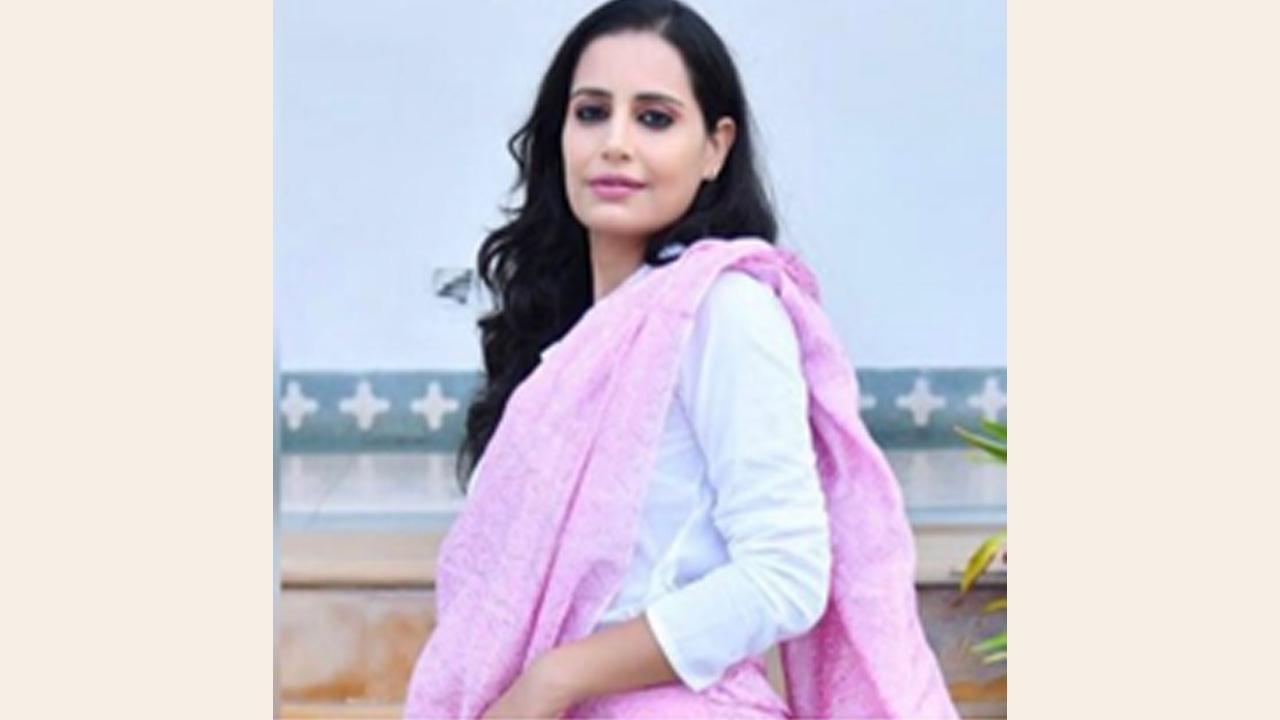 The brand has a strong reputation for creating unique and elegant outfits that seamlessly blend traditional Rajasthani aesthetics with contemporary designs.
Bannhi's roots can be traced back to the founder's passion for the traditional Rajasthani crafts and her desire to preserve and showcase them in a modern and relevant way. Priyanka Rathore, the founder of Bannhi, is a talented and passionate artist who had a flair for painting and hand block printing, which she had been doing since her childhood in Rajasthan. She participated in an entrepreneurship program from the Indian Institute of Management, Bangalore.
ADVERTISEMENT
Her love for the traditional crafts and textiles led her to launch Bannhi, a brand that could showcase the rich cultural heritage of Rajasthan through contemporary fashion.
The brand's name, Bannhi, means "women who love to dress."
At Bannhi, we take pride in offering the latest collection of dresses that cater to every woman's fashion needs. Our collection is a perfect blend of tradition and modernity, designed to suit your unique style and preferences.
The brand stands out with its etensive range of products, featuring suits sets, sarees, lehenga, dresses, co-ord sets and bags. Moreover, they prioritize the use of premium quality fabrics, recognizing that the quality of materials significantly impacts the choice of a product. Bannhi is inspired by the rich culture of Rajasthan, and they try to ensure that their outfits have a touch of royalty along with modern gracefulness.
The brand also has a collection of cruelty-free bags that are perfect for both western and ethnic wear. Bannhi's bags are designed with the utmost care, keeping in mind the latest fashion trends while ensuring that they are ethically made and sustainable.
One of the unique features of Bannhi's designs is their versatility. The brand's outfits can be worn in a variety of settings, from casual brunches to formal events. The outfits are designed to be comfortable and practical, while also being elegant and stylish. This versatility has made Bannhi a favorite among women of all ages.
Bannhi's commitment to preserving traditional Rajasthani crafts goes beyond just creating beautiful outfits. The brand works closely with local artisans to ensure that their skills are recognized and valued. Bannhi's artisans are highly skilled and are experts in traditional techniques. By working with these artisans, Bannhi is able to provide sustainable livelihoods and promote traditional crafts that are at risk of being lost in the fast-paced world of modern fashion.
In addition to their commitment to sustainability, Bannhi is also committed to promoting inclusivity and diversity. The brand offers outfits in a wide range of sizes, ensuring that women of all body types can find outfits that fit them perfectly. They also offer outfits in a variety of styles and colors, catering to women of different cultural backgrounds and preferences. This emphasis on inclusivity and diversity in their offerings reflects the brand's dedication to empowering women and making them feel confident and beautiful in their own unique way.
Bannhi sells all across India, and in the near future, they plan on expanding their horizons even further. The brand's website is www.bannhi.com, and it has a strong social media presence on Instagram and Facebook, which showcase its unique designs and sustainable fashion practices.
Bannhi's is a perfect blend of trend and culture. Bannhi has earned a dedicated following among fashion-conscious women by virtue of their unwavering dedication to preserving traditional Rajasthani crafts and promoting sustainability.
Bannhi's unique designs, elegant styles, and commitment to promoting traditional crafts and sustainable fashion make them one of the most exciting and innovative brands in the fashion industry.           
You can connect with Bannhi on Instagram -  https://www.instagram.com/bannhi_and on Facebook - https://www.facebook.com/bannhii/