Ranjit Singh, 70, is not technology savvy. He counts on his nine-year-old granddaughter Riddhima to help him find the right bhajans and mantras for his daily prayers.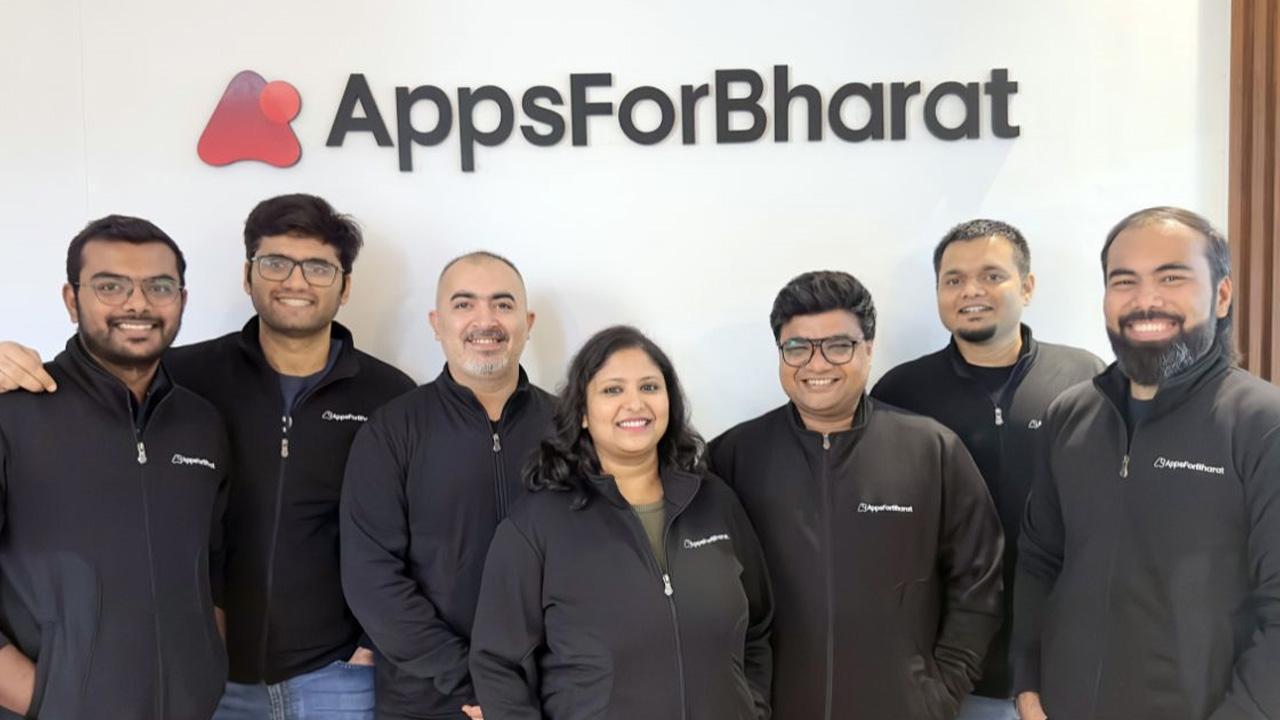 "She downloaded an app that has everything I need! Aarti sangraha, stotra, puja vidhi, puja ka samay…We bond over devotional songs and mythological stories," says the doting grandfather.
Like Ranjit and Riddhima, many Indian families are connecting at a deeper level on a daily basis, thanks to India's first devotional app. Sri Mandir, Bengaluru-based AppsForBharat's maiden app, launched in November 2020, currently has 10M+ users across the country. The app is equipped with multi-language capabilities, including Gujarati, Marathi, Bhojpuri, Haryanvi and Rajasthani.
ADVERTISEMENT
"Sri Mandir acts as an enabler of faith by providing in-depth and verified content on various devotional practices and traditions," says Prashant Sachan, Founder and CEO of Sri Mandir. Devotion in India consists of traditional practices that are passed on from generation to generation. However, with nuclear families becoming the norm today and time being in short supply, families are increasingly finding it challenging to stay in touch with their roots.
Given that 65% of India's population is less than 35 years of age and digitally native, there's immense growth potential in this segment. According to market reports, India's devotional and spirituality market, valued at $44 billion in 2021, is expected to grow at 10% CAGR between 2022-27. Sri Mandir is looking at a $50B+ addressable market comprising 500M+ smartphone users.
"Most Indians not only have a shrine at home, but they also keep photos of deities and create mini pooja spaces in their cars, workplace and other places. Sri Mandir brings this devout behaviour into the online space, wherein a mini pooja space is built into the device that is with us 24x7 – the mobile phone," notes Prashant.
One of the most popular features of the app is the Chadhava service, which supports the user's desire to offer a chadhava (offering) at some of the most notable temples in the country. "Through the app, the user can offer a modak chadhava at the Bada Ganesh Mandir in Ujjain, for example, from anywhere on the planet!" explains the second-time entrepreneur, who had earlier co-founded a lifestyle social commerce platform.
Another USP of Sri Mandir is the curation of a customised user experience based on the choice of deity. This includes intuitive suggestions vis-à-vis bhajans, literature, aarti sangraha, stotra, and mantras featured in the app. For verified information regarding upcoming vrats and kathas pertaining to the vrat, Sri Mandir's Mahabhandar section is the go-to place. It is armed with the extensive literature on diverse devotional subjects, including rituals and auspicious timings on a daily basis as well as for upcoming festivals.
"At its core, Sri Mandir facilitates the holistic development of each user. We pride ourselves in following the age-old tradition of 'togetherness in devotion' by creating a samudaay or engaging online community of devotion and spirituality," says Prashant.
Leveraging its steady regional growth in India, Sri Mandir is now looking to foray into international markets. "Data clearly shows budding organic download numbers in the North America Canada region. Our team has been getting repeated requests from NRIs who find it challenging to practise their faith in various international locations," he informs.
The global population of Hindus, as of 2020, the latest available data, is roughly 1.2B. Sri Mandir aims to cater to this global clientele in their devotional and spiritual journey. "The idea is to support the offline devotional habits of users, regardless of where they are based. We strongly believe that devotion and spirituality must thrive, irrespective of the platform," signs of the entrepreneur.