"Anaam Tiwary, a youth who is making new progress in the field of digital marketing. Anaam Tiwary, a digital marketer, is one of the top ruling digital marketing experts in digital entrepreneurs."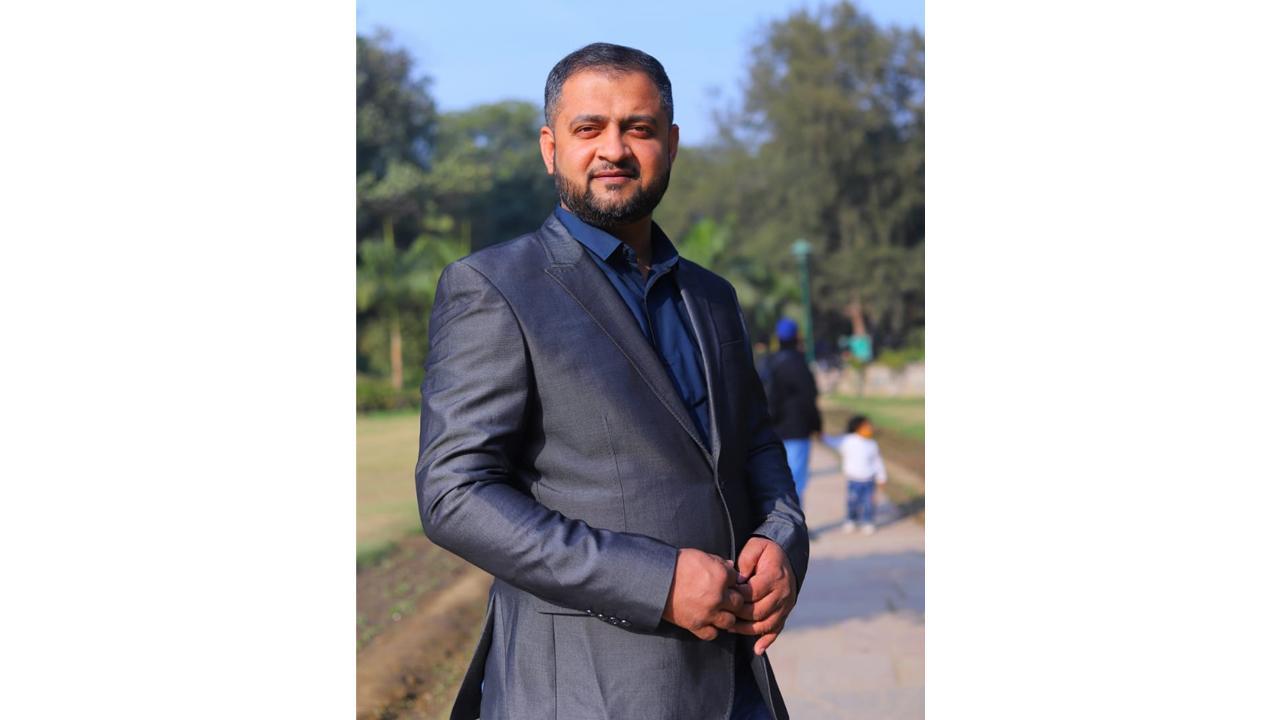 Anaam Tiwary
Digital Anaam Academy is one of the top and best digital marketing training centres in India. It was founded by Anaam Tiwary in January 2010. Digital Anaam Academy is a digital marketing training centre that helps students, small, medium, and large businesses to increase their online presence. With a client-oriented and multi-channel approach, Digital Anaam Academy develops sustainable ROI strategies and delivers outstanding results. Founder of "Digital Anaam Academy", a digital marketing training centre, counting on bringing varied digital strategies to the table, Anaam Tiwary implements campaigns and ideas to lead the brand towards substantial growth and enhancing its online presence all the while increasing its brand awareness, performance and value. "Digital Anaam Academy"   founder Anaam Tiwary, enhances brand image. Digital Anaam Academy is one of the best leading digital marketing training centres in India. Since the establishment of this training centre, it has given the most consistent and highly commendable results which have made it rise to the present level of fame and recognition. The Digital Anaam Academy founder Anaam Tiwary keep themselves updated and keep improving themselves, which has led to the Training Centre bagging award in the field.
ADVERTISEMENT
Digital Anaam Academy launched their digital marketing courses and services in the year 2010, and since then, they have constantly been proving themselves worthy of all the awards and honors that they have won. Their students and client niche is spread across various fields, including real estate, education, health, travel, etc. 'We dreamed and planned this training centre ,  but we could have never manifested it if it wasn't for the efforts of everyone associated with Digital Anaam Academy. We work together, like a team, to cater to the needs of our individual students and clients to ensure their digital presence. Every successful project makes us successful, and we strive for perfection in whatever we do. Our vision for 2022 rests on our faith that we will keep growing by helping all our students and clients to grow and thus realize the goal of mutual development and prosperity.  The digital marketing training centre- Digital Anaam Academy was founded by Anaam Tiwary and later, his wife Pooja Tiwary, joined him as a partner in his vision. The couple works day in and day out with their highly efficient team at Digital Anaam Academy to help their students and clients meet their digital marketing goals. Digital Anaam Academy Founder Anaam Tiwary while marching on the of success, has also earned a Google Certificate which gives higher credibility to the work they do. The Ghaziabad -based digital marketing training centre provides an entire range of digital marketing  courses and services, which consists of SEO services, PPO services, website designing, SMO services, digital marketing, content marketing, Google AdWords, graphic designing, etc. The USP of this digital marketing training centre is that the clients do not need to look for another training centre over time as they keep evolving with the trends and requirements- making them the ideal stop for a long-term partnership.
With the vision to assist businesses in every part of the country and thrive online, Digital Anaam Academy initiated its digital marketing training centre. For all those people who do not know, Digital Anaam Academy is a leading digital marketing training centre in India and headquartered in Ghaziabad, Uttar Pradesh, which is presently on the verge of becoming the best online digital marketing in Ghaziabad, Delhi NCR, and Pan India. Since its inception in 2010, the training centre has provided courses and services to 1000+ Clients, completed 200+ Projects, and generated 2 Lac+ leads, and successfully delivered 200 - 500 per cent growth for their clients within the first year of association.
To assist people in understanding the ins and outs of digital marketing and make them grow more skilled and expert in this field, Digital Anaam Academy started various online courses in digital marketing, graphic design, and website design. The main aim behind starting these online courses was to share their industry experience, techniques, and tips with young and aspiring digital marketers, website designers, and graphic designers who yearn to mark this industry. In addition to this, to make these online courses approachable to every person even during the pandemic, Digital Anaam Academy have shifted these courses to an online platform where people can easily join these courses simply by sitting at home.
Digital Anaam Academy online marketing courses are designed to provide extensive knowledge and estimable insights applicable to the industry. It is perfect for graduates and undergraduates who want to upskill their abilities and make way for their career advancement. Some of the important features of these online marketing courses - Latest Online Course that incorporates conventional marketing basics and industry demanded digital marketing theories and tools. Digital marketing courses and education, real-time online classes, and easy-to-understand learning material. Digital Anaam Academy provide students with this golden opportunity to become a digital marketing expert with the assistance of their online marketing courses. You can grab the early bird offer by enrolling in this Courses  today and pay only Rs. 25000 to become a part of this extensive learning Course.
For more information, visit their official website https://anaamtiwary.com/