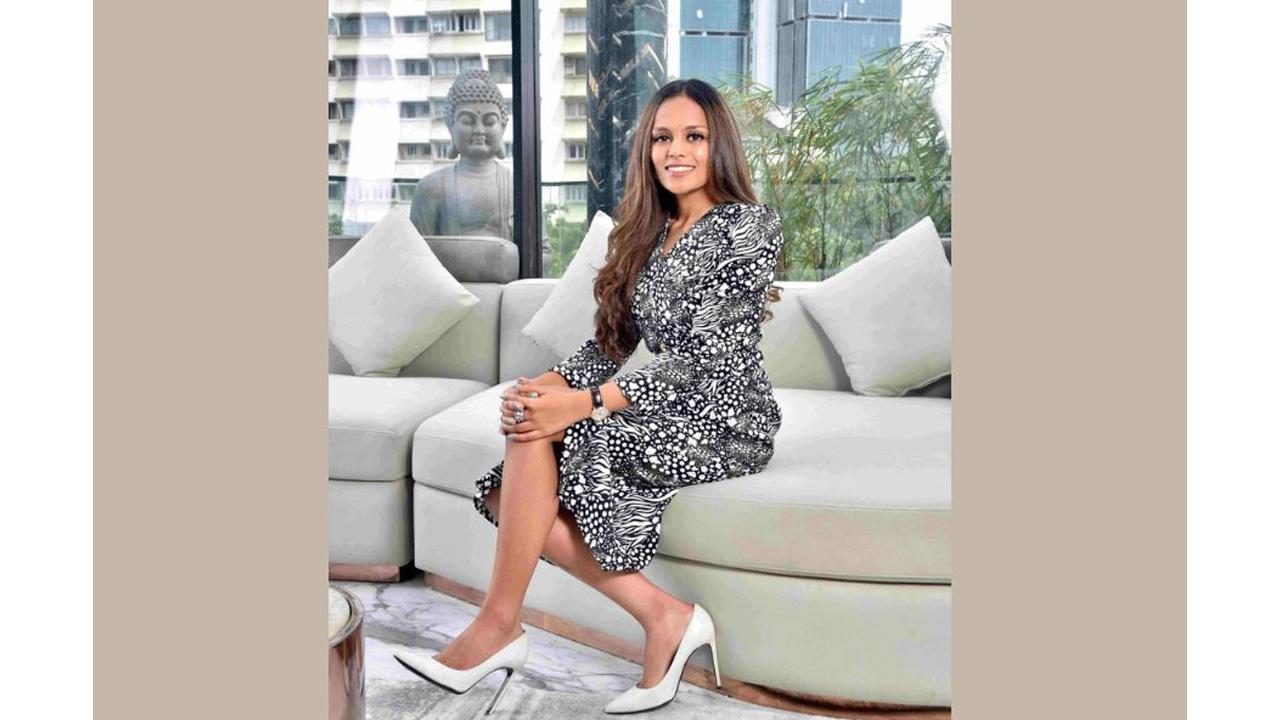 Innovation in design: Amrita Deora talks about The Designera's cutting-edge
You are an artist yourself, how did that influence the idea or concept behind The Designera.
Being an artist myself, along with many members of The Designera team has allowed us to understand the processes and challenges of an artist more closely, as opposed to other gallerists. At Designera, the ideation process for each piece is a collaborative one, where there is an exchange of concepts between the artists and the team members. To have practicing artists as part of the team, allows us to guide artists with understanding and relatability. 
ADVERTISEMENT
Please tell me about how you choose artists and who are your customers 
We have a panel of curators that review every artist application that we receive. Each application is reviewed and debated before being accepted into the Designera family. We hold an acceptance rate of under 5%, to ensure that our emerging artists have a uniquely strong set of skills. In a world as subjective as art, we made a conscious call not to send any hard and fast parameters for our acceptance, however, some of the things that we look for are:  
Whether the art piece carries a strong story or inspiration
Mastery of the techniques used 
We love it if the artist uses uncharted mediums of art, such as augmented reality or artificial intelligence 
Finally, if the artist fits The Designera's contemporary and pop-art aesthetic, or if they're open to evolve their aesthetic.
We have realized that our customers are majorly a younger demographic who are familiar with the international landscape of art. A discerning clientele with modern spaces, who are looking for a bright and jovial aesthetic.
And what would you say differentiates The Designera from other art galleries/studios
There are a whole host of things that The Designera does that isn't practiced in any other art gallery. Such as:
We are the only gallery to purchase and own every single piece that we represent. This allows the artist to have financial freedom right off the bat. The traditional gallery model is to display an artist's piece in the space, only if and when that piece is sold, the artist is paid. Our unique model is put in place to empower emerging artists and provide them with a stable source of income. We are an incubator for artists, giving them creative support and financial stability, so that they can do what they do best- create.
We are India's only pop-art gallery. Pop-art is a unique art aesthetic that references popular culture; the pieces are usually light-hearted, experimental, bright and a statement. Pop-art is an extremely contemporary and international medium of art, which has taken the art world by storm in the west, which Designera will soon do in India. 
We experiment with uncharted mediums of art. The Designera has forayed into augmented reality art, artificial intelligence art, lenticular technologies, and so many more experimental mediums. We aspire to be pathbreakers in an industry that hasn't been reinvented in decades.
We work solely with emerging artists. In an industry where a gallery's race is to be associated with name-brand artists, we pride ourselves on working with artist's who don't have a platform. Our mission is nationalistic at heart, to uplift emerging Indians artists and give them the tools to conquer a global canvas.
What do you think about the influence of AI in art and the future of creativity?
With the advent of artificial intelligence software such as Dall-E, the visualization process has never been easier. If you have an idea in your mind, you can put the prompt into the AI software, and it is translated into a real-life visual. The addition of AI and a technology layer will be prevalent in every industry. If adapted to and welcomed with open arms, it will only assist the creation process and reduce the barriers of entry to become an artist. As the definition of 'art' loosens, we will have an influx of new-gen artists. Personally, I am very excited about it. Our next exhibition carries a line of artificial-intelligence assisted pieces that one will not believe has been created by a computer!
Tell us about your upcoming shows
We will be hosting Nehru Centre's first-ever pop art exhibition from the 28th of February till the 5th of March. Titled "Life is Beautiful", this exhibition promises art pieces that aim to celebrate the joie de vivre. We will be exhibiting over 20 artists, experimental mediums and of course, our signature pop-art aesthetic!
Around the second week of March, we will be opening our very own art gallery at Lodha World One, Lower Parel. It will be India's first pop-art gallery! We look forward to hit the ground running with a one-of-its-kind exhibition surrounding the themes of an enchanted fairytale.