The founder and CMD of Arth Group Dr. Arvinder Singh, widely known as a celebrity Cosmetologist was recently awarded as the Father of Cosmetic Dermatology in International Fame Award (IFA) in Delhi, proudly presented by the famous Bollywood actress Shilpa Shetty Kundra.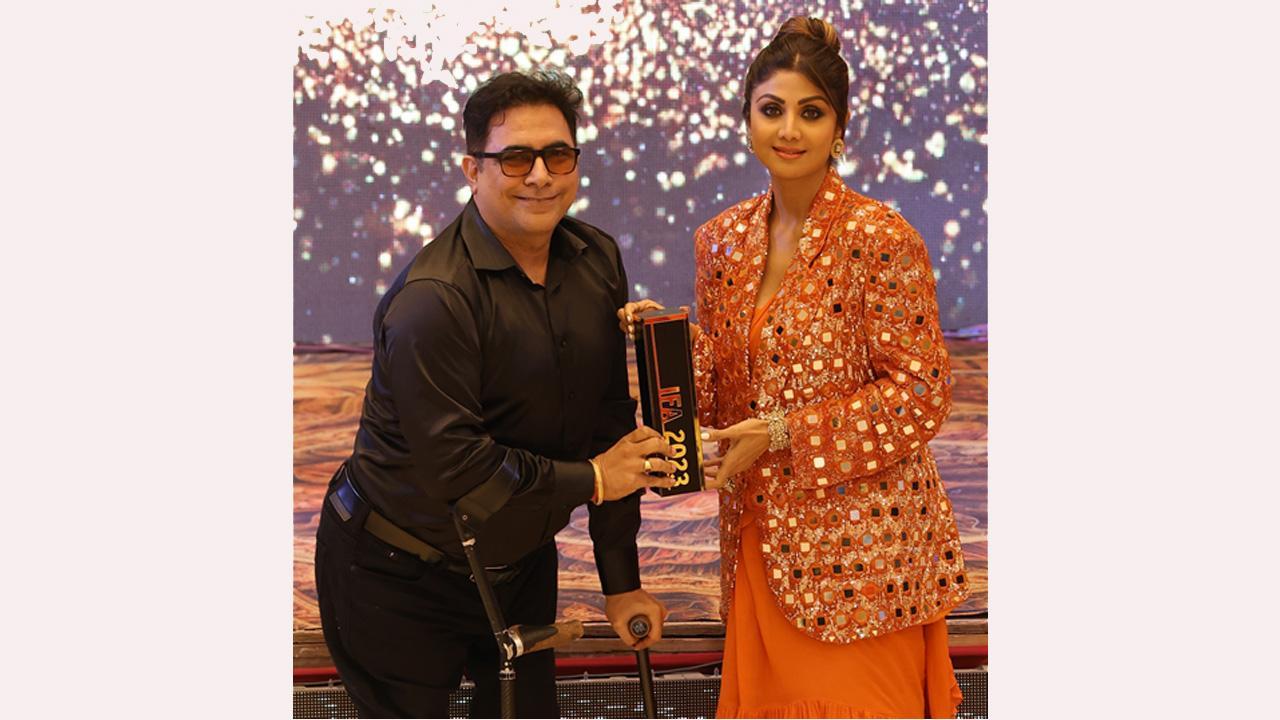 The International Board of Cosmetic Dermatology's establishment in London served as one of the foundations for the award. The purpose of the board's establishment was to offer high-quality teaching in the fields of Cosmetic Dermatology, Clinical Cosmetology, Medical Aesthetics, and Medical LASERS. The International Board was created to provide registered medical professionals with high-caliber career opportunities, such as MBBS, Postgraduate doctors, dentists, and Aayush ( BHMS, BAMS, BUMS).
A further justification for the award is the introduction of India's first clinical cosmetology and fitness Centre in Udaipur, Rajasthan, which has received India's first Quality Accreditation from the Quality Accreditation Institute (QAI). Dr. Arvinder Singh is also praised for his outstanding work with patients undergoing Cosmetic Dermatology treatments like chemical peels, botox, Derma fillers, non-surgical facelifts, and medical LASERS. His knowledge and commitment to excellence help thousands of patients.
ADVERTISEMENT
The Institute of Aesthetic Medicine, Cosmetology and LASERS (IAMCL) in India is also one of the reasons why Dr. Arvinder Singh is known as the "Father of Cosmetic Dermatology." This academy provides training to students who are not interested in medicine but aspire to work in the lucrative Cosmetology and Aesthetics sector. This facility is also accredited by the UK and registered in the USA. The fact that the course is offered in both Hindi and English is to the student's advantage.
For the Arth group of companies, Dr. Arvinder Singh serves as CEO and CMD. He is a Rajasthan-based, Gold Medalist, World Record Holder, and International Board-Certified Cosmetic Dermatologist. He is an authority on facial aesthetics and clinical cosmetology for thread lifts, Botox, fillers, and LASERS. Clinical cosmetology training is a team effort, and the IAMCL has a team that includes dermatologists, cosmetic gynecologists, plastic surgeons, cosmetic ophthalmologists, aesthetic dentistry and international medical laser specialists. Trainees will graduate from IAMCL with a thorough knowledge and understanding of the aesthetic medicine and clinical cosmetology industries.
Learn more – https://drarvindersingh.com/