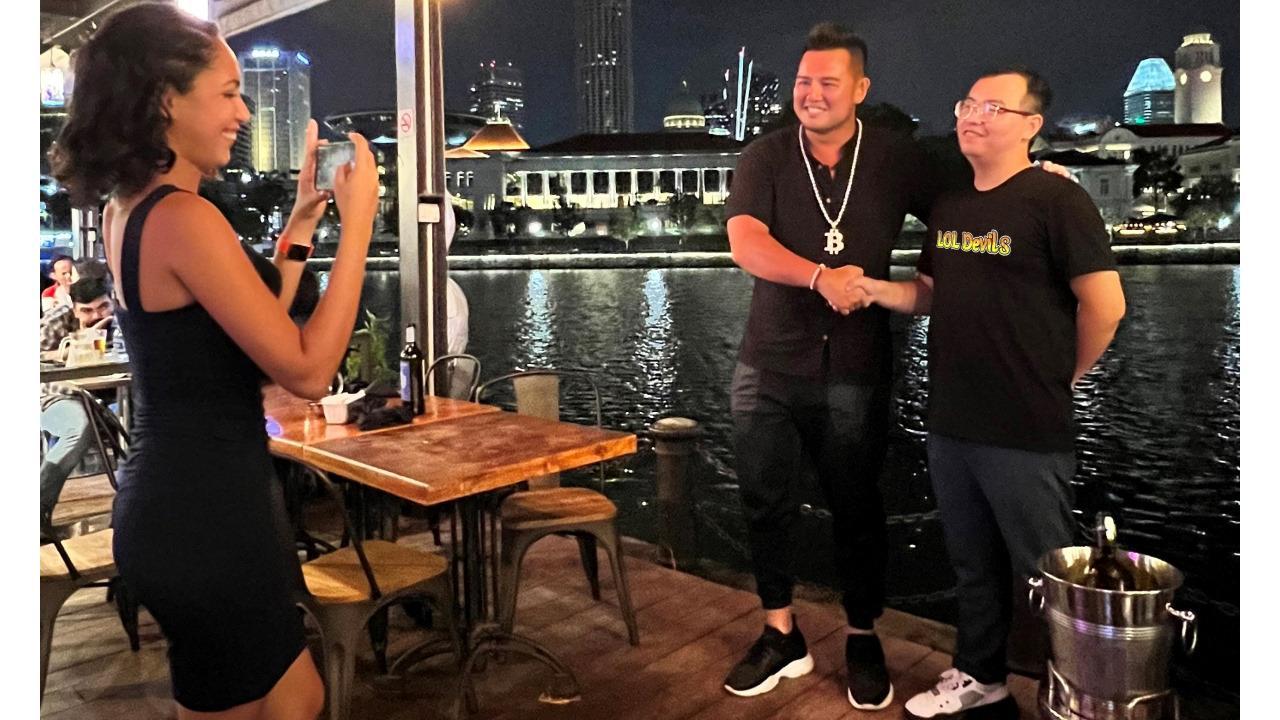 LOL Devils
Celebrity superstars are giving the spotlight to Non-Fungible Tokens (NFT) across the internet and world, from the likes of Justin Bieber and Gwyneth Paltrow announcing their purchase of 'Bored Ape Yacht Club' (BAYC) NFT, to Reese Witherspoon owning 'World of Women' NFT, and more…
NFT Project, LOL Devils, announced that they have just got an investment from Herbert Sim, well-known by his venture capital fund 'The Bitcoin Man'. Mr. Sim has also been named advisor on the company's board.
"LOL Devils is thrilled and honoured to have Herbert Sim, one of the most reputable crypto veterans in the world to invest and advise our project," said Neo Wen, founder and CEO of LOL Devils. "His growth-hacking and marketing expertise will prove to be a great value-add to bolster the mass-adoption and expansion of the project across the world."
"LOL Devils has an exciting storyline and backstory for its every piece of NFT," said Mr. Sim. "Being a digital artist myself, I can see the amount of intricate detailing work by chief artist 'SoulKeY', as well as part of the moon-shot brainstorming conceptualizing of each NFT piece, the value is indisputably valuable. I am thrilled to invest and advise the project."
Mr. Sim is the founder of Crypto Chain University – the world's first repository for blockchain and crypto research papers in 2010, and has taken various senior positions such as global operations director at Huobi; and Chief Marketing Officer at Russian crypto exchange – Cryptology. Today, Mr. Sim has amassed over a million followers across his verified 'blue tick' public figure social media pages on Facebook, Twitter, and Instagram by the handle of @herbertRsim.
LOL Devils is a collection of 10,000 unique Non-Fungible Token (NFT) by artist 'SoulKeY', featuring cute devil characters simultaneously subtly showcasing a mischievous devilish side. Every piece is uniquely handcrafted, each with its own unique story to tell. Artist 'SoulKeY' will remain mysterious till a later date where there would be an unveiling ceremony. SoulKeY was formerly a key personnel in-charge of character design and animation at Bytedance a.k.a. TikTok, or Douyin.
Neo Wen, Founder and CEO of MoMeta, is an experienced IT entrepreneur, who was the Gold Medal Winner of the 22nd National Youth Science and Technology Innovation Competition of China and the 4th China Youth Science and Technology Innovation Award. He also won the 2018 Distinguished Blockchain Individual Award awarded by Jim Rogers, top international investor and the founder of Quantum Fund. He's given speech at University of California, Los Angeles (UCLA) and hosted the development competition at Stanford University. In 2018 he was interviewed by China Central Television and lectured blockchain course in the EMBA program of Renmin University of China Business School.