.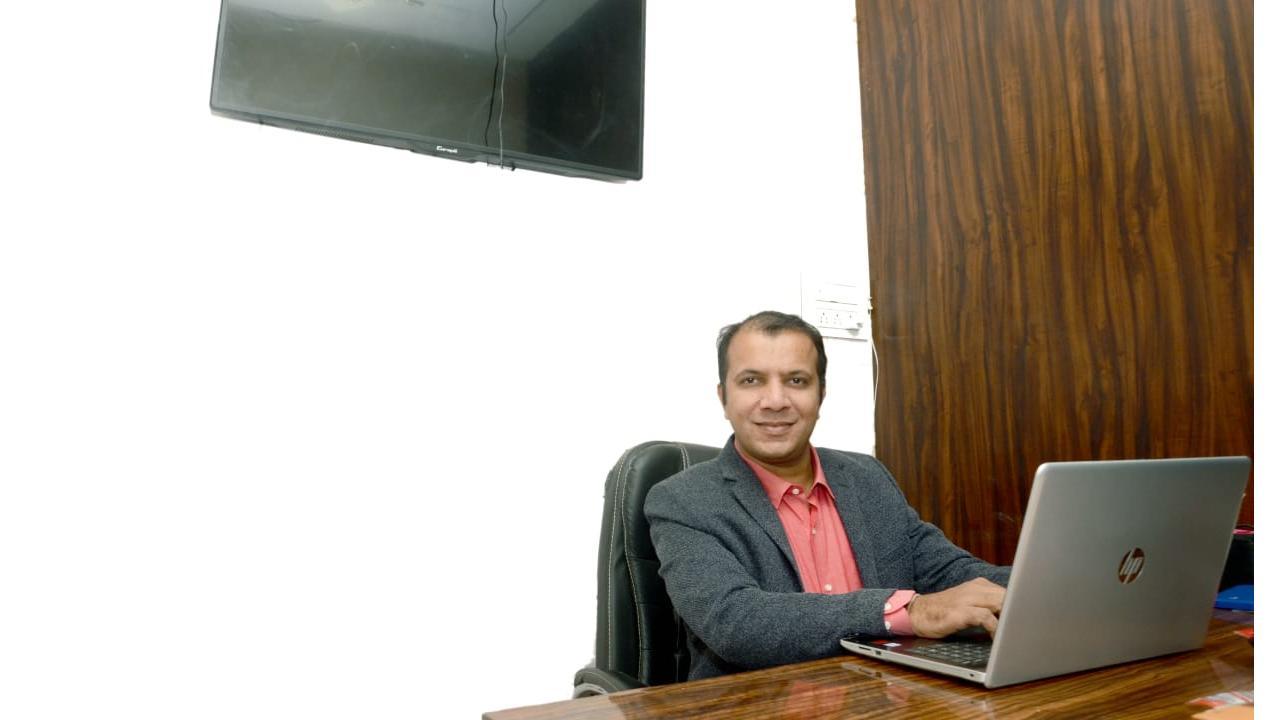 Gautam Sharma
SEO is more important than ever today. Every business needs a strong SEO strategy to sustain itself in this competitive world. If a business can't hire an in-house SEO team, they should hire a team for SEO externally for creating a personalized SEO campaign to generate awareness, drive traffic, connect with customers, and increase sales. Gautam Sharma realized this business requirement even before it became mainstream and created GautamSEO to help different national and international businesses to grow with SEO.
The dynamic and energetic entrepreneur Gautam Sharma started his journey in the SEO world back in 2012 as a freelancer. He initially started with only two small projects, earning only a few bucks every month. With his determination and expertise, he started his company GautamSEO, in 2015 and grew it ever since by driving their SEO strategies according to Google's long-term vision of Content Organization. Today, Gautam is one of the best SEO experts in India.
Gautam has built GautamSEO with the vision of not only providing marketing services but becoming a digital media partner with the start-ups and small businesses he works with. He and his team are on a mission to understand the business goals and bring the ideal customers to the businesses with the best SEO techniques. He has built an SEO Expert India team to continuously drive to boost their clients' businesses. They provide Marketing services like Search Engine Optimization (SEO) along with Social Media Marketing (SMM) services, Search Engine Marketing (SEM) services, Reputation Management services, PPC services, and other digital marketing services to their clients.
Gautam Sharma, the SEO expert from Udaipur, now based in Delhi, has now covered more than 1800 national and international clients in the last 9+ years. They have a young & professional Digital Marketing team providing Organic SEO services that are least affected by Google Penalties and Algorithm updates. The start-up has crossed $1 million revenue mark.
Talking about business SEO, Gautam says, "Every business in the B2B must have these four qualities to succeed:
Quality over everything else. Businesses should not compromise with quality at any costs;
Confidentiality, to keep the high-security data of businesses safe and respect the business data and privacy;
Ability, in the organization's culture and the team to resolve the client's concerns and work with them, and most importantly,
Relationship with the customers, because business is not just about the money and the projects. It's about the relationships you build by working with each other."
Gautam firmly believes in his values and he has made it the core of his start-up. He also ensured that his business with each and every client is fully transparent. He uses technologies like big data analysis for best competitor analysis and analysing the client and industry data before initializing any projects so that he can provide his clients with a better SEO strategy plan. He also understands the need of keeping up with the latest Google algorithmic updates and what search engines expect. Apart from all this, he understands that Content is the king in SEO and businesses need to perform Content Research, Content Creation, SEO Optimization, and Marketing to see the best results for their business and he performs all the Content activities with excellence to grow his clients' businesses. 
What makes Gautam Sharma unique is that he works on quality SEO link-building strategies rather than quantity. He firmly believes in the quote by Google's John Mueller, "One backlink from a high-quality website is much better than thousands of backlinks from low-quality websites." Unlike many internet marketing companies that focus only on backlinking, but Gautam Sharma knows and understands the power of On-Page SEO and its effects on SERP results. Thus, he also works on all the minute factors of On-Page SEO. That's the key to his success.
Thus, he can lead his team and deliver the best SEO services to his clients 24/7 and he has successfully retained over 98% of his clients in the last 9 years of his journey in the SEO industry. Gautam Sharma is so competent that their clients relax because they know their brand is in the right hands. Gautam and his team are dedicated to providing the best SEO solutions to small businesses, start-ups, and organizations, and they are committed to delivering the best SEO results to earn higher conversions.
Mr. Sharma has made it his mission to make the lives of his clients easier with real-time social media analytics and market strategy. They have achieved results like 7% more CTR (Click-Through-Rate) through the best Schema Markup strategies, 20% less CPA (Cost-per-Action) with Optimized SEO Strategies, 272% ROI (Return On Investment) on an average across multiple industries, 30.73% increase in monthly visitors and 87.07% decrease in the bounce rate of the client web pages.
SEO is one of the toughest processes in the digital marketing field, but SEO experts like Gautam Sharma ensure that his business delivers the best SEO strategy that generates 2K+ Organic Visitors per day and 20X traffic and sales for their clients. Almost all their projects are enjoying under 10 online web rankings and under 3 local Google Maps rankings. He is a Pro in all 200 Ranking factors It is the reason why he is listed among the Top 10 SEO Experts in India.
Entrepreneurs like Gautam Sharma are the faces of the future in the digital marketing space. It is through their leadership and innovative ideas that the new era of digital marketing is taking shape. He believes that one day all businesses will need to have an online presence and implement SEO to boost their businesses. He wishes to fuel that future with his passion, determination, and dedication and skyrocket the digital presence of Indian businesses.