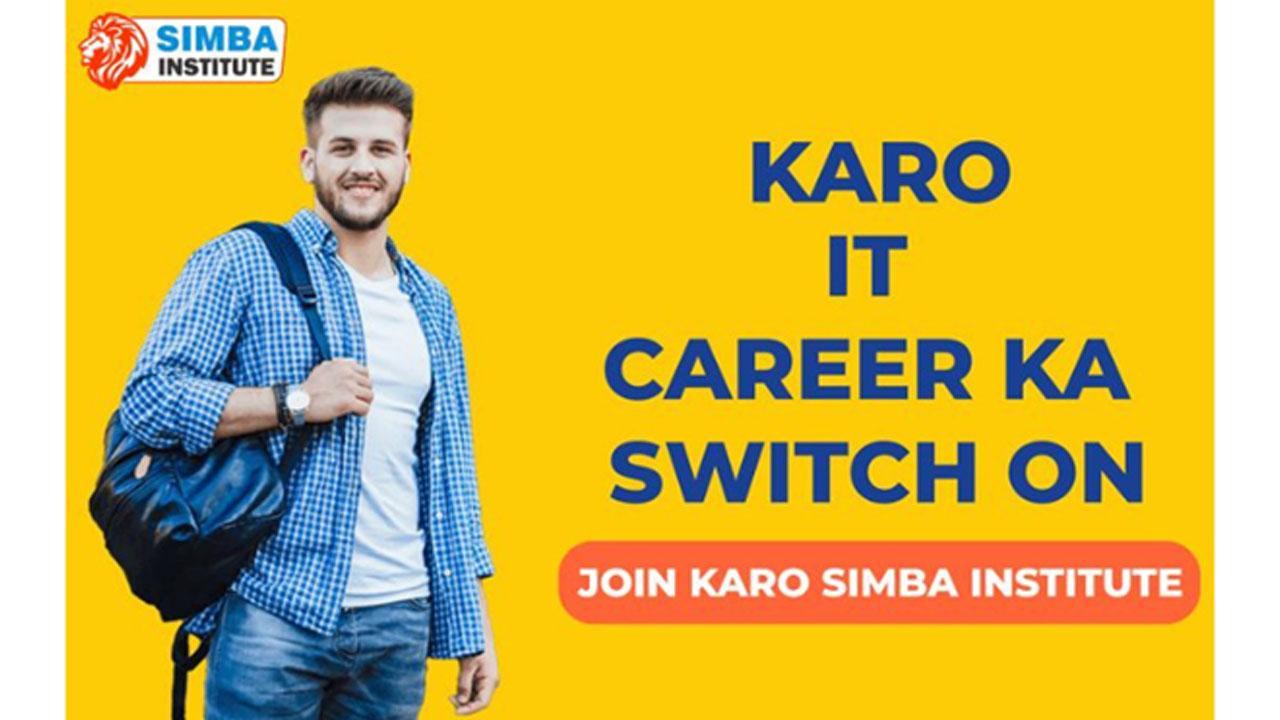 Simba Institute, an IT training institute in Surat has changed the dynamics of the education system with their certified courses
ADVERTISEMENT
In the workplace, skills serve as a type of currency. The more talents one possesses, the more valuable they are as an employee. This will ultimately lead them to be more appealing to more potential employers and assist them in securing their desired position which all will at last result in a good amount of financial security. The type of education and urge to learn are what play a crucial role in the enhancement of skills. To ensure that students get the best qualifications that the education system has to offer, Simba Institute, an IT Training Institute in Surat has been providing certified courses. 
What does Simba Institute offer?
Incepted in the year 2015 by experts, Simba Institute has helped more than seven thousand students in sharpening their skill set. The list of courses that they provide is long. From C++ to python to web designing to HTML to UI/UX design, they have it all. They have mentors on board who have a combined total of almost 35 years of expertise since they feel that every student deserves the highest quality. Students first receive practical instruction, then have the opportunity to work on real projects that allow them to gain experience in the area, and finally, based on their qualifications, one is placed in a job. Even their placement department works on the model of extensive research and development, therefore, they have collaborated with more than a thousand companies like RiseUp Infotech, Zosh Digitate and Cloudus Technologies for placement.
What makes the institute stand out?
Simba Institute in Surat is not just limited to offering courses that are a complete package rather they focus on other things as well. Their courses are designed in such a way that even students who go to full-time college or school can still study this curriculum. In addition to that, unlike other institutes, Simba Institute's job never ends at just teaching. Rather they give a 100 per cent placement guarantee and if any student faces an issue then they will give their all to resolve it. Their students can be assured that they will get guidance whenever they are in need.
Simba Institute's founder Hardik Mangroliya is the man behind the successful establishment of this education centre. It is his and the team's efforts that have helped the institute get ISO 9001:2015 certified. Theory cannot have as much of an impact on students' skills as practical training can, thus, Simba Institute believes in a 100% practical approach. They want to give every student the most recent information in the field of information technology in order to advance their careers and at last turn Surat into an IT hub. The abundance of resources, high-calibre credentials, and infrastructure offered by Simba Institute make it a centre of excellence. The IT institute is now located in Surat, Gujarat, but they intend to broaden its scope even more.