HackersEra Founder & CEO Vikash Chaudhary's inspiring journey takes you from his rural roots to a one-of-a-kind entrepreneurial venture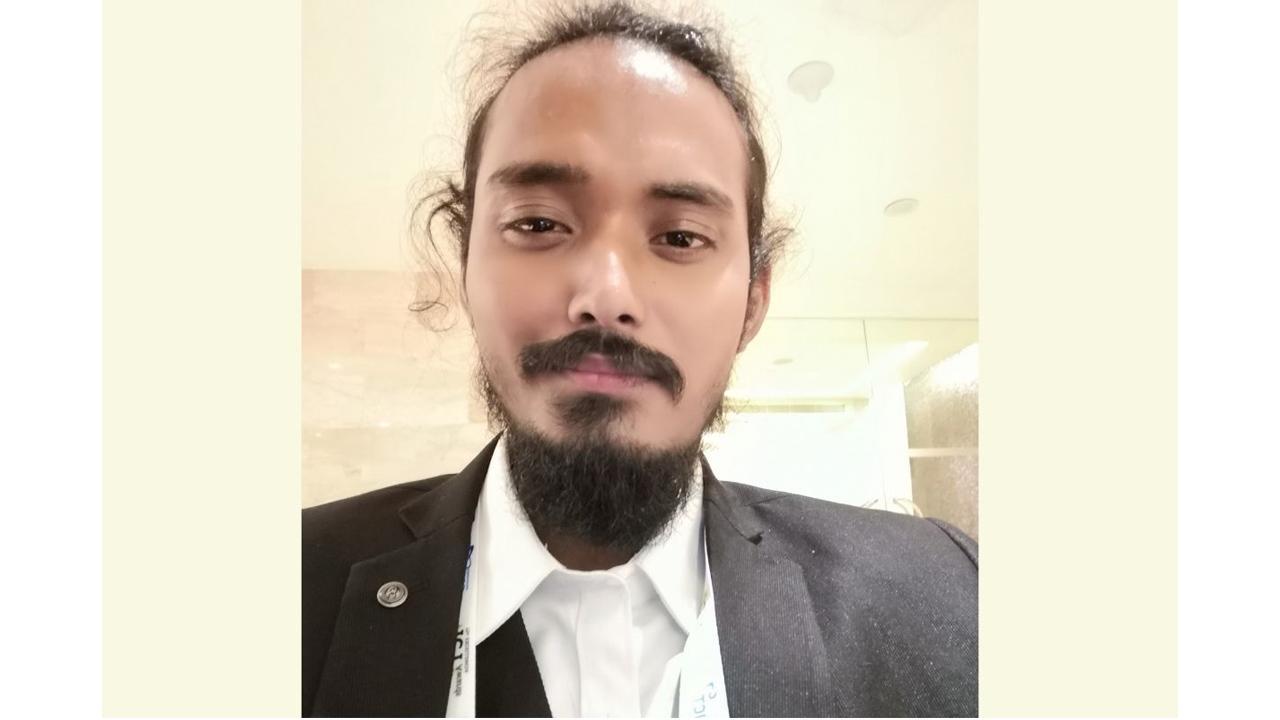 HackersEra Founder & CEO Vikash Chaudhary
For a country that has positioned itself as one of the world's leading and brightest startup ecosystems, it is no surprise that new ventures and ideas are emerging from all corners. The horizon seems to be brimming with prospects and talents, and entrepreneurs are redefining innovation. One such inspiring story is that of HackersEra Founder & CEO Vikash Chaudhary, who is on a mission to transform cyber interactions for the better.
Chaudhary founded his pioneering venture in 2015 and has since then inspired a whole new generation of aspiring hackers eager to hone the craft. The 25-year-old "Hackpreneur" identifies himself as a 'Bug Bounty Hunter' and is envisioned across the world as an example of remarkable self-building. It is not just his six-year-old successful venture that has garnered the limelight far and wide, but also Chaudhary's role as the company's driving force, despite his humble roots.
Starting from Scratch, Growing in Glory
In no time at all, Chaudhary was able to take his cybersecurity firm to the levels of top advisory services providers worldwide. Talking about the venture's humble origins, he remarks, "We began HackersEra in a little one-bedroom apartment in 2015 and have never looked back ever since. I was in the second year of my Computer Engineering education when I started it and used to deliver workshops and seminars on Ethical Hacking in various colleges."
He continues, "We have truly expanded significantly since then and will continue to do so in the foreseeable future." Chaudhary's brainchild is now catering to a booming clientele of over 500+ corporate establishments worldwide, besides introducing effective franchise practices, improved efficiency, and meaningful value delivery in a secure environment. HackersEra witnessed a growth in its customer base by no less than 400% last year compared to the previous, which is enough to establish the massive potential of this unique venture.
Chaudhary, however, did not enter the field with a silver spoon. Hailing from a rural background, the visionary had to pave his way and lay it at the same time. When he started out, he had no knowledge of the technicalities of computers and information technology. He, not just self-taught himself such details but also self-funded his startup first out of his savings and later by selling off his prized assets. Donning the multiple hats of sales, deliveries, marketing, and technicalities simultaneously was no cakewalk, but Chaudhary strongly believed in himself and his efforts.
No Substitute to Hard Work and Focus
Reminiscing about the days gone by, Chaudhary remarks, "The initial days were the toughest. We did not have many clients and had to relentlessly pursue longer associations." What he had in mind, however, was a singular, solid vision – to take HackersEra to global heights and conduct business someday with the world's Top 20 countries. Some call it manifestation, and some call it hard work, but Chaudhary's HackersEra is all set to operate in at least 20 countries by 2025, with distinct offices set up across locations.
HackersEra has journeyed from being a single-person, one-bedroom venture to a global entity with a 30+ strong team and a cumulative experience of 100+ years. Apart from the vast geographic and demographic mix, the venture and its visionary founder have also received multiple awards and accolades for their enterprising work. Chaudhary was honoured with the Fortune Hunters of New India 2017 presented by the then Chief Minister of Maharashtra, Shri Devendra Fadnavis. In 2019, he was felicitated with the ICT Rising Star Award and Entrepreneur of the Year Award by Chief Minister of Goa Shri Pramod Sawant.
"At the end of the day, there is no substitute to hard work and multi-tasking. I work nearly 15 hours every day, no matter what day of the week it is," Chaudhary remarks. "Entrepreneurship is no cakewalk, and neither is building a venture or idea from scratch. And yet, I enjoy every bit of it."