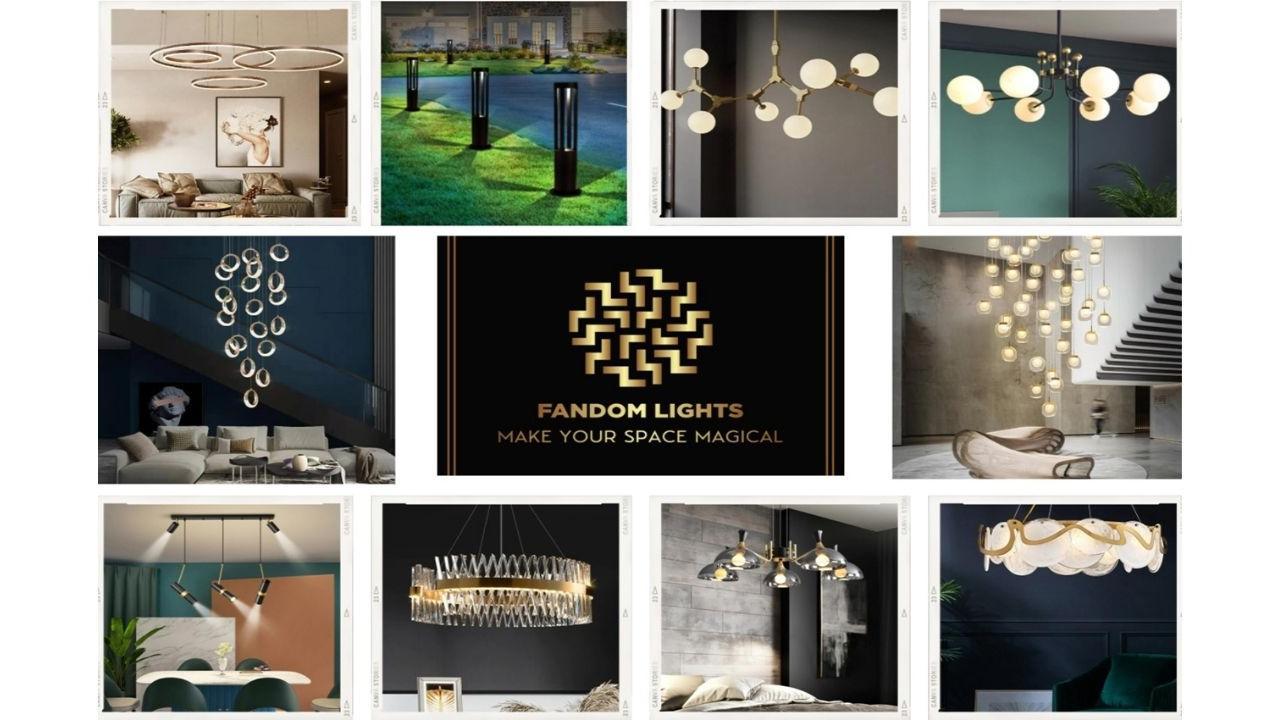 Fandom Lights
The right lighting has the power to transform one's home. Realizing its true potential and power to make the most of the beauty of one's home is essential for homeowners. And, high-quality lighting and chandelier from Fandom Lights can definitely help get the job done.
Natural light can often be grey, dull, or flat. Thus, leading to less detailing and intensity were given to one's home, its furnishings, wallcovering, and floors. However, the fast progression in the field of technological advancement has led to the emergence of artificial lighting in all kinds of intensities and hues. Offering homeowners to enjoy unique tones and atmospheres in their dwellings. But, first and foremost, the quality and relevant lighting products are key to ensuring and maintaining good vibes.
From the right task lighting products to the best mood lighting products, a good lighting product fit in the right position is the essence of it all. As it could simplify the things one needs to do, improve the mood, highlight the best parts of one's home, and do a lot more. With good lighting and its importance established, figuring out where one could get such good lighting is crucial. One such website homeowners can visit to buy chandeliers and lighting products to transform their homes forever is Fandom Lights.
Fandom Lights is an online shopping store that offers homeowners different lighting fixtures or products such as wall lamps, desk lamps, chandeliers, outdoor lights, commercial lighting products, and more. Homeowners can choose from a host of available lighting products and chandelier options available exclusively online.
The Delhi-based rising Indian online shopping platform caters to the lighting needs of versatile homeowners across the country. One can find a huge variety of lighting products with free shipping all over India, online, and simply purchase the most desirable lighting products to enhance the beauty of their homes right from their living room.
The forte of Fandom Lights is luxury lights for homes. However, luxury lighting is something that can literally have a different meaning for different people. Due to ornate dealing, certain product styles are considered quite innately luxurious. And, most of the products delivered by this online brand fall in the same category.
Over the years, Fandom Lights has gained a great appeal from buyers belonging to all walks of life. They have tenderly curated a good collection of luxury lighting and chandelier products. They have some iconic product creations combined with the latest technology and trends. Thus, helping their customers composes as well as articulates their home or workspaces with luxury lighting that feels surreal.
Fandom Lights is an online shopping website launched by a Delhi-based entrepreneur with good years of experience in the industry. They aim to provide some integrated lighting solutions that could stand out from international and high-end lighting brands. Currently, their aim is to establish themselves well in the online marketplace in India. Learn more about Fandom Lights and their wide range of quality products from their website https://fandomlights.com/.