founders Ankita Khanna and Yash Sharma have decoded the intricacies of curating a brand, that is ruling the boldness in the fashion world.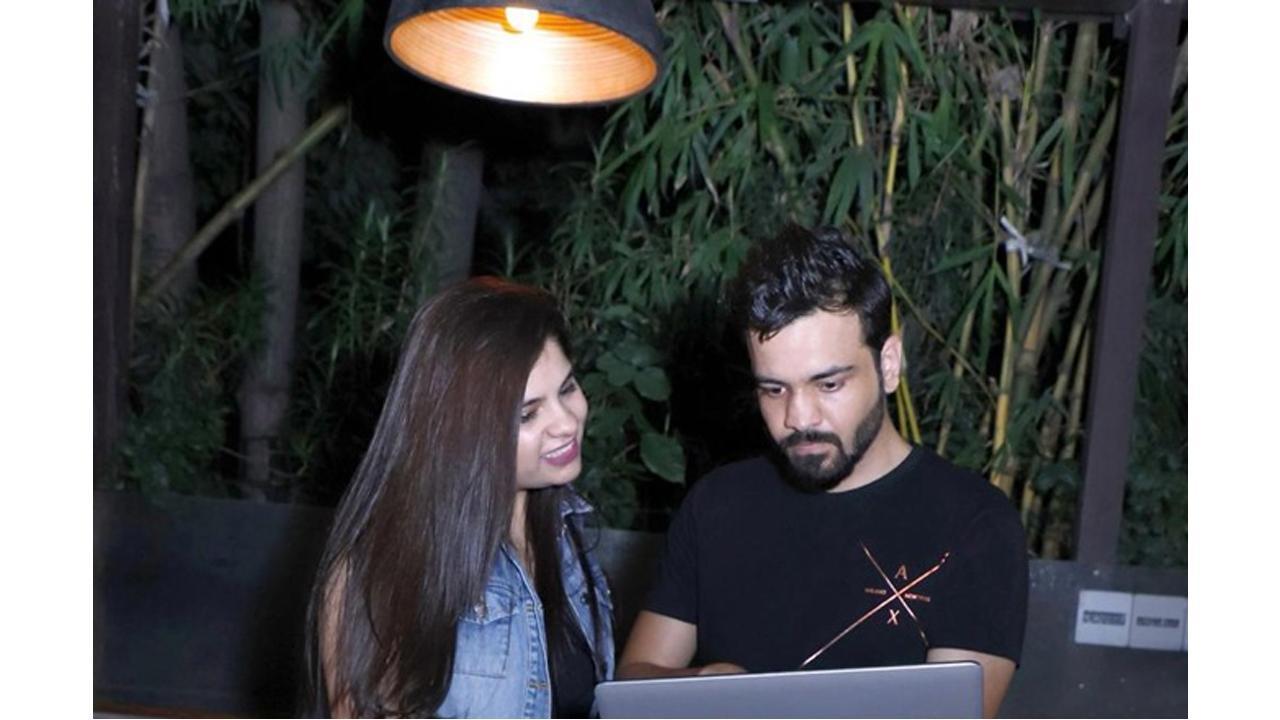 Ankita Khanna and Yash Sharma
Contemporary refinement of bold styles added with a classic touch is the most in trend right now. With the embodiment of new styles taking the space in the fashion industry, a major shift has been seen from flowy and airy garments to strong cuts and power dressing. Known as the iconic fashion brand, Trenbee is creating dreamy and magical ensembles that are beyond comparison. Synonymous with comfort and flair, the brand's closets are a staple for a variety of occasions.
ADVERTISEMENT
Giving an insight into the world of fashion and apparel industry, founders Ankita Khanna and Yash Sharma have decoded the intricacies of curating a brand, that is ruling the boldness in the fashion world.
What was your moment of epiphany to start this venture?
From a very young age, I always wanted to run my own business and began my e-commerce experience with an Instagram store. This taught me a lot and gave me exposure, particularly in the field of fashion and retail. The true epiphany came when I started working for a company and realized that, despite my job title as a business development executive, I was primarily responsible for all operations. At that point, I realized that the kind of output I can do for this organization, I can generate for myself. And, after following thorough research and analysis of market trends, TrenBee was incepted,
How is Trenbee taking care of the modern-day requirements of the advancing world of styling and vogue?
I believe that the fashion industry is always changing. With the correct amount of imagination, a source of inspiration can be turned into a trend. The best aspect is that fashion has no bounds, allowing people to experiment with trends according to their level of inventiveness and target demographic. To keep up with the ever-changing desires for something new, it's essential to keep up with the latest trends and keep the creative juices flowing. We are continually attempting to bring high-demand and edgy products to our site.
What is your brand's USP and how are you doing something different from other players in the domain?
We believe in establishing new trends and are always working to bring the looks seen on celebrities to a wider audience at home. Sitting in the comforts of your home and finding that perfect outfit at a very worthy price, is what every shopper desires and therefore, we are continually working to make that experience as pleasant as possible. Unlike other fashion firms, we are not solely focused on boosting our inventory by launching many look-alike products. Everything we sell has been seen on a prominent face in the industry and is one of a kind. To maintain our differentiation, we make sure that each product is one-of-a-kind and cutting-edge.
What has been the success mantra that leads you to effectively bring new products to the table?
There is no one-size-fits-all approach to success, and there is no one-size-fits-all formula for crossing the finish line. Our items are edgy, and their lack of availability through traditional channels makes them even more so. After years of failures and attempts, the only Mantra that has survived is the knowledge of what is in demand in the market. Before taking any action, you must know why you are doing it. It's critical to think differently than others while being true to your original - Why. Every activity should be in line with that and consistency is the key to staying ahead of the competition in your field.
Since you are scouting the field of fashion, are there any specific prerequisites that a person needs to hold before entering the domain?
The world of fashion is vast, and it is a part of everyone's everyday needs. On the positive side, anyone can attain their intended goals if they have a sense of fashion and retail and are continually active with current trends. Coming from an IT background, it was a little more difficult at first to stay up with the trends, but as the months passed, our persistent hard work paid off, and we were able to grow the company from the ground up into a seven-figure enterprise. In today's world, anything can be learned through the internet. All you have to do is be enthusiastic about what you're doing.
What are your future plans to expand and grow your network and take Trenbee to new heights?
We are continually working to improve the client experience, from order placement to after-sales service. With our hardworking team, we are expanding our global target audience by creating items that are adaptable to all age groups and scaling operations across all disciplines. We have also opted to roll out a number of new product lines and flagship locations across the country.

These classic and fashionable styles are even adorned by famous celebrities like Donal Bisht, Giorgia Andriani, Kanika Mann, Akansha Puri, Shobhita Rana, and many more. Thus, the brand Trenbee is a pioneer in keeping outfits classy and chic. To be at the top of your fashion game, you need to keep updated with the latest trends and styles that are winning the hearts of the masses, and with Trenbee's exemplary closet you can now recreate your entire look like a pro.