Artificial Intelligence (AI) is rapidly revolutionizing various aspects of our lives, and its significance in healthcare is undeniably on the rise.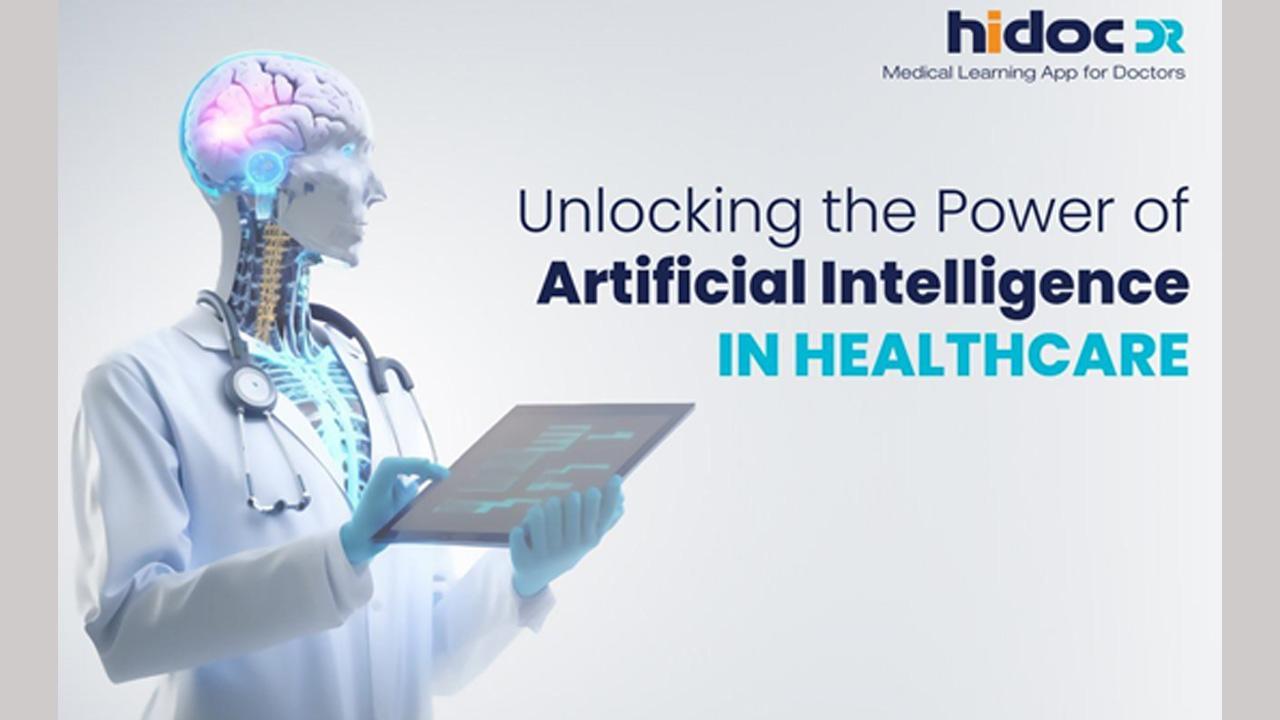 Hidoc Medibot
This powerful technology is reshaping the landscape of medical sciences, ushering in a new era of healthcare. From clinical decision-making systems to enhancing patient care, AI is transforming different areas of the healthcare industry. As the world embraces the potential of AI-driven advancements, the healthcare sector stands at the forefront, exemplifying the potential of AI in transforming medical education and patient care. Through innovative services like AI-powered medical bots, the future of medical learning is also being redefined, promising a more efficient and effective approach to medical practices.
ADVERTISEMENT
Here are some ways AI is impacting healthcare:
AI in Clinical Decision-Making Systems: The integration of AI in clinical decision-making systems has empowered healthcare professionals with accurate and efficient insights. AI algorithms can analyze vast amounts of medical data in real time, aiding doctors in making evidence-based decisions, improving diagnoses, and personalizing treatment plans. Early disease detection and predictive analytics are further contributing to improved patient outcomes and saving lives.
AI in Clinical Consultations: AI-powered tools have revolutionized clinical consultations by providing precise and efficient patient interactions. Today AI chatbots can offer patients immediate access to medical information and expert advice. Patients can interact with chatbots to receive initial assessments, understand symptoms, and access relevant medical content. This ensures patients are empowered with valuable insights while easing the burden on healthcare providers, allowing them to focus on complex medical cases.
Reshaping Medicine and Clinical Areas: AI's influence extends beyond traditional clinical settings, reshaping the way medicine is practiced. From drug discovery to medical imaging, AI algorithms have accelerated research and development processes, leading to groundbreaking medical breakthroughs. AI-driven image analysis aids in faster and more accurate diagnoses in radiology, improving patient care. Additionally, AI's predictive capabilities have enabled early identification of potential health risks, facilitating proactive interventions.
AI in Medical Learning: AI is not only impacting patient care but also revolutionizing medical education. As the field of medicine continuously evolves, medical professionals need access to up-to-date knowledge. AI-driven solutions have stepped up to facilitate continuous professional development. It has become easier for medical practitioners to access the latest medical research, guidelines, and educational resources, empowering them with the knowledge to deliver high-quality care.
Hidoc Medibot - Empowering Healthcare Professionals: Keeping up with the times, Hidoc Medibot, a trailblazing AI-driven healthcare service, goes beyond learning to empower healthcare professionals in various ways. This virtual medical assistant offers a transformative medical learning experience, providing instant and reliable answers to medical queries. With access to a wealth of resources, Hidoc Medibot keeps doctors at the forefront of medical sciences, ensuring they stay well-informed and up-to-date in their fields. As a leading example of AI-driven innovation, Hidoc Medibot plays a pivotal role in enhancing medical practices and supporting healthcare professionals in their daily endeavors. Its impact extends beyond just doctors, benefiting the entire healthcare fraternity. By providing reliable medical information and guidance to all healthcare professionals, including nurses, medical students, pharmacists, and other allied health professionals, Hidoc Medibot empowers the entire healthcare community to make well-informed decisions and improve patient care. This valuable resource fosters collaboration and knowledge-sharing among different healthcare disciplines, contributing to better healthcare outcomes for all.
As the world progresses into an AI-powered future, Hidoc Dr. remains dedicated to utilizing technology for good and providing exceptional healthcare experiences. The continuous evolution of AI-driven services like Hidoc Medibot ensures that Hidoc Dr. continues to shape the future of medical education and patient care.
To experience the transformative power of AI-driven healthcare through Hidoc Medibot, visit https://hidocdr.com/ and embrace the next generation of medical learning and patient care.
About Hidoc Dr.: Hidoc Dr. is a leading healthcare platform dedicated to revolutionizing the way doctors connect, learn, and provide care. With a strong focus on using technology for good, Hidoc Dr. empowers medical professionals with innovative solutions and services, facilitating seamless communication, access to up-to-date medical information, and continuous professional development. Through its AI-driven services like Hidoc Medibot, Hidoc Dr. aims to transform medical education and patient care, making a lasting impact on the lives of individuals and communities.
For media inquiries, please contact varun@hidoc.co.