Clearly inspired from the riots that happened in Muzaffarnagar three years back, 'Shorgul' attempts to talk about the brewing religious tension in smaller towns and how the politicians make the most of Hindu-Muslim divide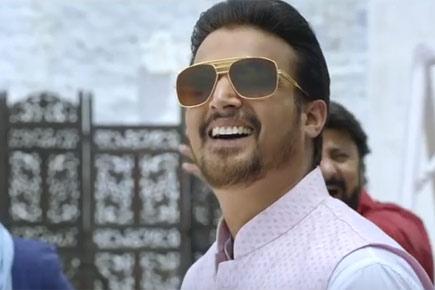 A still from 'Shorgul'
'Shorgul'
U/A; Drama
Directors: Jitentra Tiwari, Pranav Kumar Singh
Cast: Jimmy Sheirgill, Ashutosh Rana, Hiten Tejwani, Eijaz Khan, Suha Gezen, Sanjay Suri, Narendra Jha
Rating: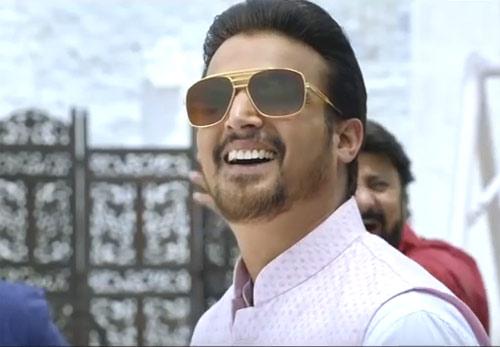 A still from 'Shorgul' 
Clearly inspired from the riots that happened in Muzaffarnagar three years back, 'Shorgul' attempts to talk about the brewing religious tension in smaller towns and how the politicians make the most of Hindu-Muslim divide.
Outdated in its approach, and tacky in its handling, 'Shorgul' disappoints on more counts than one. Even though the intention might be to bring a gritty true story to life, it shows less guts and more compromise in the final product.
A Hindu boy (Aniruddh Dave) is in love with a Muslim girl (Suha Gezen) who's already engaged to another Muslim boy (Hiten Tejwani). When jealousy gets the better of the fiancee, things go out of control and before the besotted man realises the repercussions, this incident is used as a trigger to start a communal riot. Jimmy Sheirgill and Narendra Jha are the ruthless politicians who help the unrest to continue, to feed their political ambitions. Jimmy's Ranjeet Om (clearly based on the real life character Azam Khan) loves giving inflammatory speeches about growing influence of Muslims in the Hindu nation, while Ashutosh Rana plays Chaudhury, the one sane voice who also loves giving speeches, but on secularity.
It is sad to see actors like Jimmy Sheirgill and Ashutosh Rana wasted in a film that is too wishy-washy to deal with a topic of this kind, and a good enough story to narrate. Narendra Jha, who plays Om's mama, is effective. Hiten Tejwani is pleasing to look at and gives a convincing performance. But the other actors (especially Gezen) has a long way to go before she tackles an emotional role of this kind. The director seemed to be too taken up by her beauty and the camera kept lingering on her face for too long to worry about her acting capabilities. Surprisingly Sanjay Suri who plays the CM, Mithilesh Yadav is too stiff.