Shalin answers that Shiv deserves the victory more than MC Stan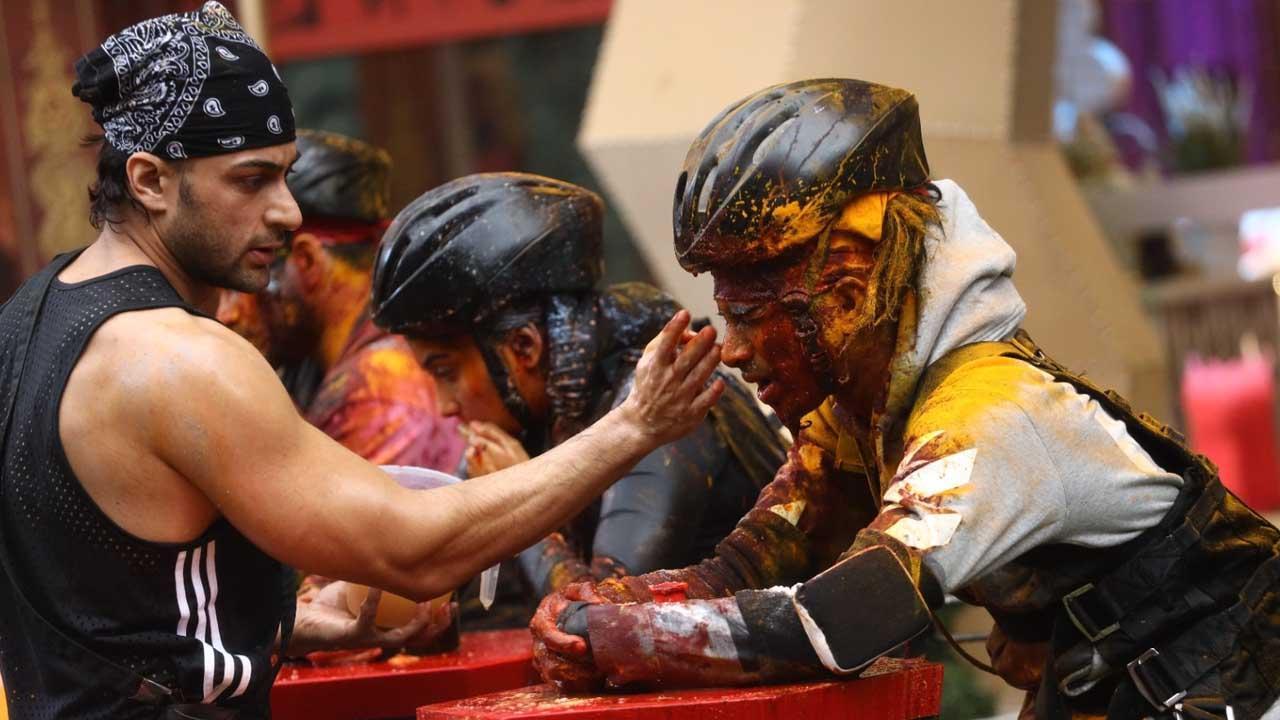 Bigg Boss 16/PR image
In the last episode, after the non mandali members of Colors' 'Bigg Boss 16' won the prize money task, the master of the house announces that the same task will continue today as well. In tonight's episode, the three members of the mandali (Shiv Thakare, Nimrit Kaur Ahluwalia, and MC Stan) must hold on to buttons installed in the garden area for an hour, while they are pulled with a harness. The non mandali members (Archana Gautam, Priyanka Chahar Choudhary and Shalin Bhanot) are tasked with making them take their hands off the buzzer. Amid the task, Archana unleashes her dormant anger from yesterday's round of this task. The rule is that the group who wins the round wins the prize money of Rs. 50 lakhs. Will the mandali win this task? 
Also Read: Exclusive video! Anurag Kashyap: The man with the strongest spine Shah Rukh Khan has spoken with 'Pathaan'
ADVERTISEMENT
While the chaos in the house remains constant with the prize money task, emotions rile up among housemates! It starts with MC Stan asking Shalin Bhanot if his brother Shiv Thakare deserves to win.  Shalin answers that Shiv deserves the victory more than MC Stan. This doesn't sit well with MC Stan, who tears up and wonders why Shalin would drag him into an answer that shouldn't have involved him. What does Shalin have to say in his defense? Find out tonight. 
Another fight erupts between them when Nimrit, Shiv, Shalin, and MC Stan discuss how they would get Rs. 50 lakhs just by holding onto the task for an hour. The discussion becomes a spat after MC Stan taunts Shalin by saying that everyone earns much more than him, but they just don't show it off. MC Stan tells everyone how every penny he makes it out of hard work and he takes great pride in it. This results from Shalin never missing a chance to tell MC Stan how rich he is. The two have had a history of fights. Will this be their final one? 
Later in the day, after the prize money task, Priyanka Chahar Choudhary is summoned to the confession room by 'Bigg Boss'. He questions Priyanka about the prize money task and how it went. He particularly probes her views on Archana's game and her way of playing it today. Priyanka opines that Archana's move of using chicken and fish as distractions led wastage of food. Will 'Bigg Boss' punish Archana for wasting food during the task? Were you excited about Priyanka Chopra and Nick Jonas`s daughter Malti Marie`s face reveal?