Writer-Director Anurag Kashyap's 'Almost Pyaar with DJ Mohabbat' is set to release in theatres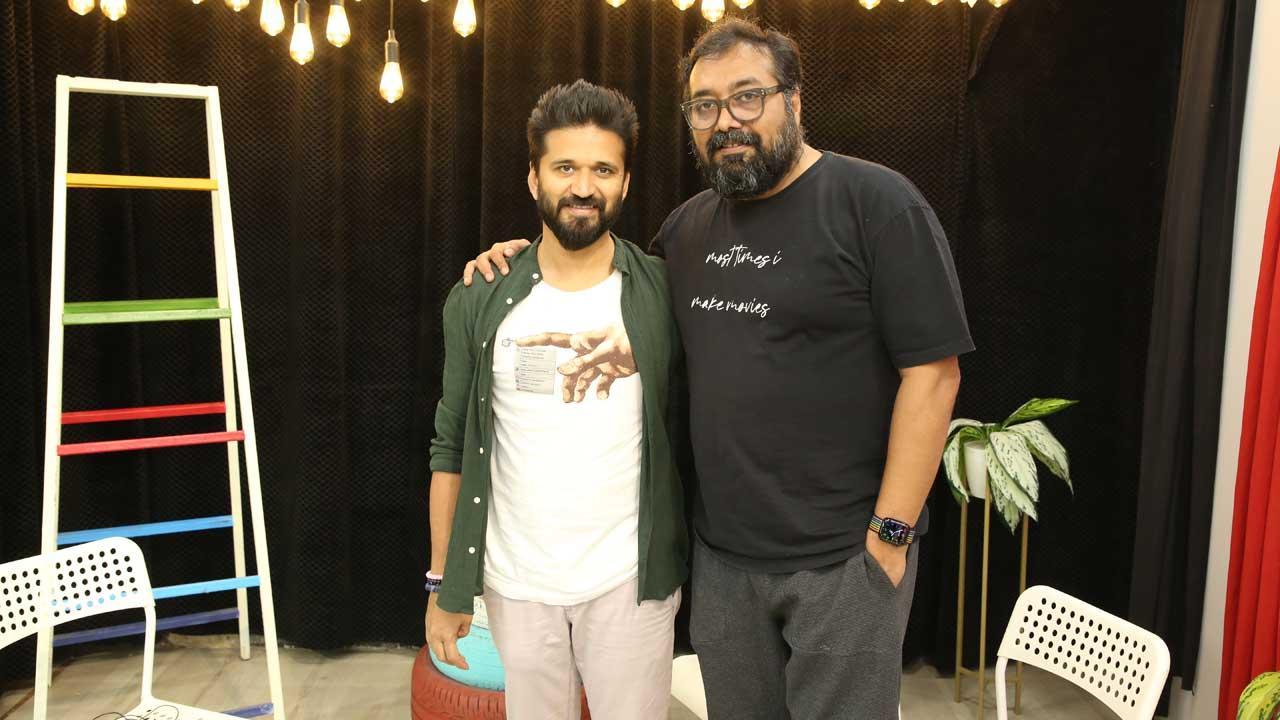 Anurag Kashyap and Amit Trivedi/Raj M Patil
Anurag Kashyap's 'Almost Pyaar with DJ Mohabbat' starring Alaya F and Karan Mehta who marks his debut is slated to release in theatres on 3rd February 2023. Anurag along with music director Amit Trivedi recently caught up for a conversation with mid-day.com and expressed joy over the audience returning to cinemas with Shah Rukh Khan, Deepika Padukone and John Abraham starrer 'Pathaan.'
Anurag said, "People are coming back and they are dancing, they are euphoric about the movie. This euphoria is beautiful, it was missing and it's a socio-political statement. The man with the strongest spine, the most resilience and integrity who has kept quiet through everything, he has spoken. He has spoken onscreen with his work and it is beautiful. I understand what he teaches, speak with your work, don't talk unnecessarily."
Also Read: Exclusive: Here's what we know about Huma Qureshi's next with Shreyas Talpade and Sunny Singh
Speaking about why he chose a theatrical release over OTT, Anurag added, "Once you work with people there's always an easy way out. If I sell my film for profit I can easily give it to OTT. There are people involved who have given years of their life. Two actors, one who is a newcomer and one who has two films released. They have given five years to me and stuck with the film despite all it's difficulties. I cannot for personal profit, give it to an OTT which is what studios don't understand. For me it is important it goes out on screen, yes I have to recover costs and I'm safe that is enough! I will not ruin two peoples years of trust in me, for profit. Psychologically when you put someone on OTT they become an OTT actor, he's not seen as someone meant to do bigger things. Whether the film gets an opening or not I will put it on screen." Are you liking Farah Khan as host on Bigg Boss Weekend Ka Vaar?