Deepika Padukone said she recovered depression through lifestyle changes and medication and went on to set up the Live Love Laugh Foundation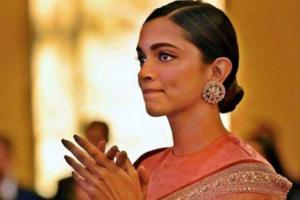 Deepika Padukone
Bollywood star Deepika Padukone believes that mental health has nothing to do with how successful you are. In an interview with ES Magazine, the Padmaavat star recalled her battle with depression at the time when her career was at the peak.
"There was a lot happening (in 2014) - people thought professionally it was one of the best years of my life. I was on a career high but that's the thing about depression - there are no warning signs. It just comes and it has nothing to do with how much money you have or how successful you are... It can affect literally anyone," she saod.
ADVERTISEMENT
Deepika said she recovered through lifestyle changes and medication and went on to set up the Live Love Laugh Foundation. "There are a lot of people who come and say that they contemplated committing suicide and after seeing (what) I've done, they understand what they were going through and their lives have changed," she said.
"And that was the entire purpose of doing what I did. So I'm happy I made that decision to come out," she added. Deepika also revealed the advises she got early in her career.
"To get a boob job, do the beauty pageants. They felt it was the right way to be picked up by a director, or a producer. It might be an easier way to achieve what you want to achieve. But I haven't been that person. I've always followed my gut," she said
Catch up on all the latest entertainment news and gossip here. Also download the new mid-day Android and iOS apps to get latest updates
This story has been sourced from a third party syndicated feed, agencies. Except for the change in headline, the story has been provided "AS-IS," "AS AVAILABLE, without any verification or editing from our side. Mid-day accepts no responsibility or liability for its dependability, trustworthiness, reliability and data of the text. Mid-day management/mid-day.com reserves the sole right to alter, delete or remove (without notice) the content in its absolute discretion for any reason whatsoever