Indian James Bond 'Dhruv Verma' All Set to Excite the Audience with his High-Budget Indo-Polish Action Thriller 'No Means No'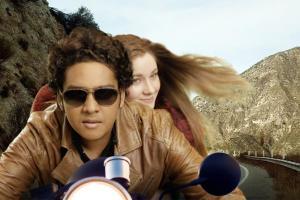 Dhruv Verma
Please tell us a bit about your character in the film 'No Means No'.
The story is about my character named Raj who goes thousands of miles away from India to Poland for a ski championship, but destiny deals him with a hand that changes his life forever. My character's arc is about an innocent bond and love that flourishes between him and a demure Polish mountain girl,Kasia who's haunted by the demons of her past. It's a very delicate and deep roller-coaster of emotions for them both and how they deal with the experiences that they have together. 'No Means No' seeks to promote the cultural and historical bonds that India and Poland share, and the then Indian ambassador of Poland, His Excellency Mr. Ajay Bisaria (now India's High Commissioner to Canada) rightly said about this film: it underlines the cultural connections and friendship between the two countries.
Right from India, the Hon. Consul General of Poland in Mumbai, Mr. Damian Irzyk who recently tweeted about the No Means No Cast visiting the Polish Consulate in Mumbai, always encouraged our team. The Hon'ble Mr. Jaroslaw Klimaszewski President of Bielsko Biala, Poland and Member of Parliament Mrs. Malgotzata Pepek from Zywiec also showed their full support in making this film.