Raju Anaspure has a 10 years of wide experience of Movie promotion projects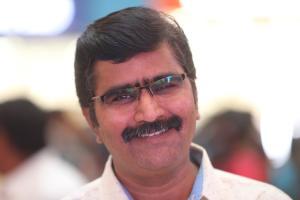 In today's fast developing and digital savvy Entertainment and Media Management industry, a rising star with multi talent and multiple profile base Raju Anaspure, has born along with a great start of his wonderful acting and skills. Raju Anaspure got a splendid start with Marathi mega busters like' Ishkawala love 'and 'BABAN'. His roles in both the films are highly appreciated for his important role in 'BABAN' and well mentioned in the media always.
After this, he never turned back and has been receiving a bunch of good movie offers for his acting persona. Some of them are already on the floor and some are about to release in near future. Raju is very sensitive and alert actor, and is cautious about his Movie Roles. Apart from his acting career, he is also planning to produce the new crowd puller media form i.e. a web series for the netizens. Right now, himself is working on the script.
Raju Anaspure has a 10 year's of wide experience of Movie promotion projects. He has handled very big budget and mega Block buster's Movies like DuniyaaDari and Baban. Raju Anaspure implemented very innovative style and strategies of movie promotion work, by starting digital marketing in it. Raju Anaspure is top player in Marathi movies PR and marketing for more than 10 years now. Due to successful PR and marketing and publicity of Movies like DuniyaaDari, SAIRAAT,BABAN, KHWADA, KATYAR KALJAAT GHUSALI AND 'ANI…Dr. KASHINAATH GHANEKAR..', Raju and his house's PR and marketing work has been highly rewarded and accepted in the industry.