Donning a moustache, Alia Bhatt matches steps with co-star Shahid Kapoor in a song from their next 'Shaandaar'. Here's how other actresses in disguise rate on our entertainment meter...
Alia Bhatt, Vidya Balan, Rani Makerji and Sridevi
In the second poster of Vikas Bahl's 'Shaandaar', lead pair Alia Bhatt and Shahid Kapoor were seen creating fake moustaches with the actress' tresses.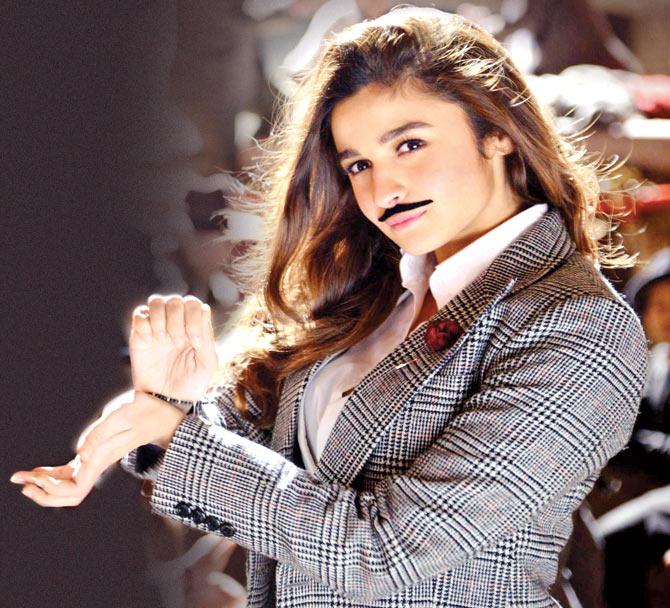 And when the first song of the film, 'Gulaabo', released recently, it all made sense. Dressed as a man with a pencil moustache, Alia matches steps with her co-star in the song and flirts with the bride (Sanah Kapur) in what appears to be a bachelor party at a barn. Though the actress looks nothing like a man, she does look cute as a button. With this, hitlist is tempted to pull out a list of a few other pretty faces who dressed in drag.
Sridevi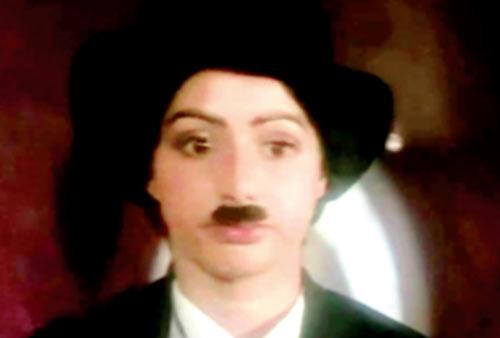 Rating: 9/10
The versatile actress did her take on 'Charlie Chaplin' in 'Mr India' (1987). Sri is a huge fan of the Hollywood icon and her performance in this landmark film continues to be remembered even three decades later.
Vidya Balan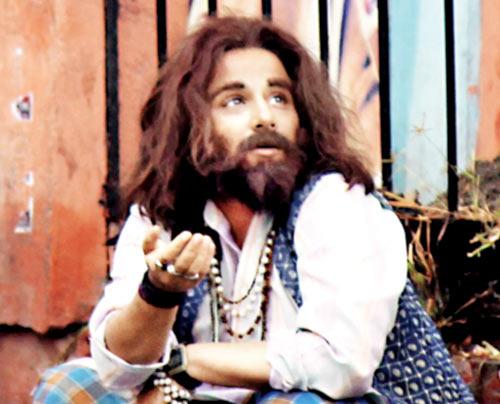 Rating: 8/10
She has a penchant for getting into the skin of the character she essays and even promoting her films in reel persona. In 'Bobby Jasoos' (2014), Vidya played a detective and comfortably breezed in and out of several male disguises while cracking clues and chasing culprits. There was buzz that she was particularly fond of sporting beards. During the film's promotions, she landed at Hrithik Roshan's doorstep in male disguise, leaving him stumped — he mistook her for a beggar and she took it as a compliment.
Rani Mukerji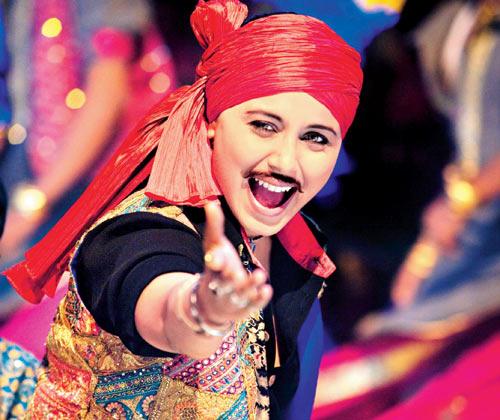 Rating: 5/10
The 2009 film 'Dil Bole Hadippa!' was centered around a young woman who pretends to be a man to join a men's cricket team and fulfil her dreams of playing the gentlemen's game, sort of forbidden for girls in her village. Her character, Veera, was shown donning a thin moustache to become Veer, who wins a crucial match for her country with big hits over the fence.
Raveena Tandon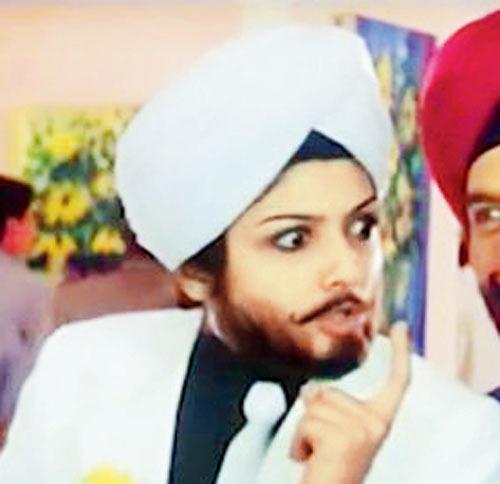 Rating: 7/10
In the comic caper 'Ek Se Badhkar Ek' (2004), there is a bank robbery sequence in which Ravishing Ravs turned into a Sardar. Bearded and turbaned, the actress had Asrani for company to raise the guffaws.
Tanuja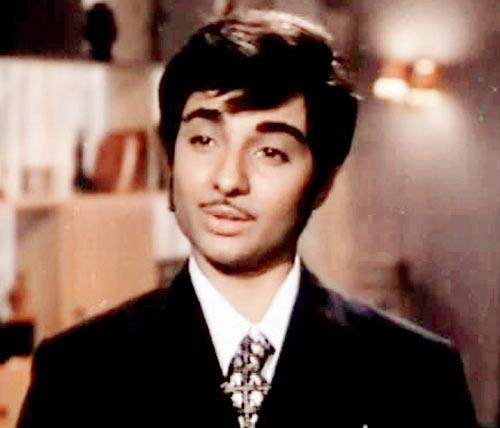 Rating: 8/10
In the crime thriller 'Do Chor' (1972), Tanuja metamorphosed into a male thief whenever she needed some baubles. She specialised in only robbing jewellery. Now if you look at the picture closely, Tanuja looks uncannily similar to a younger version of her son-in-law, Ajay Devgn.
Babita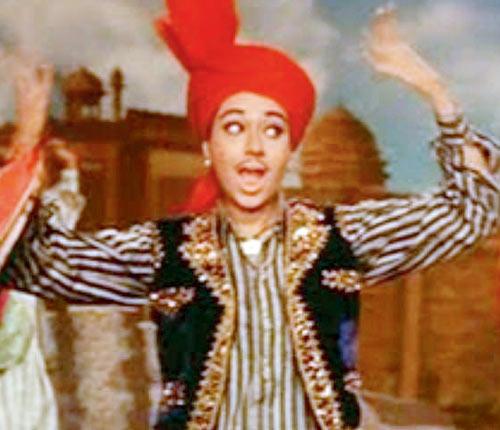 Rating: 6/10
The evergreen track Kajra Mohabbat Walla in 'Kismat' (1968) had Babita get jiggy as a guy while co-actor Biswajeet dressed up as a woman. This role reversal grabbed eyeballs for its novel approach to a romantic track.
Saira Banu
Rating: 8/10
In her debut flick 'Junglee' (1961) with Shammi Kapoor, the actress had a brief scene in a male get-up.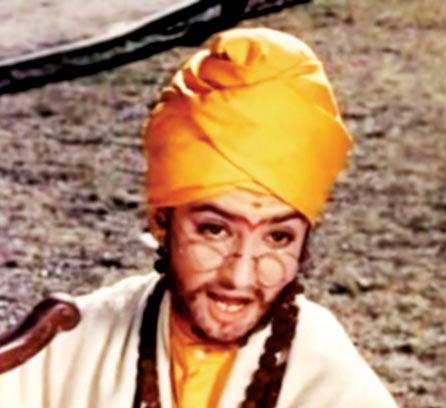 Saira Banu in Junglee
She turns an astrologer and advises her co-star to heed the call of the hills. Later, in 'Victoria No 203' (1973), she dressed as a Victoria driver.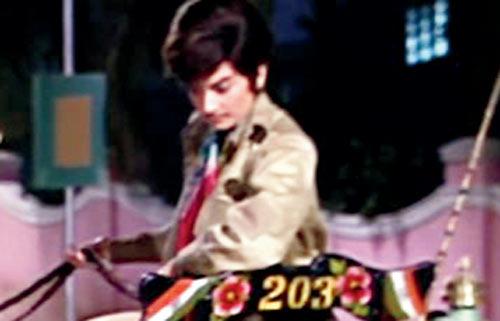 Saira Banu inVictoria No 203
The film had a diamond heist as the backdrop and Saira looked convincing despite the ridiculous wig.
Madhubala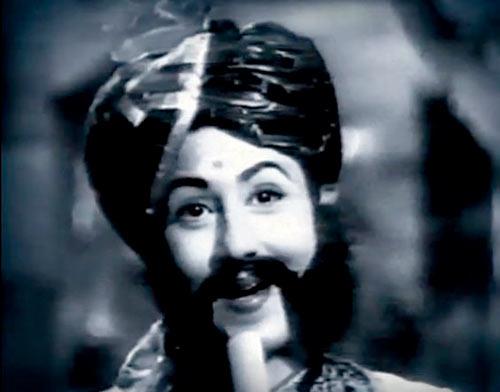 Rating: 5/10
In 'Raj Hath' (1956), the actress dressed up as man to enter into the enemy's side to unearth their secrets. The ethereal beauty's disarming smile could not be mistaken for a man's, no matter what.