This thrilling remake of Tamil film, 'Thuppakki', is total paisa vasool. It's to Murugadoss' credit that he makes even the long-drawn action sequences not only believable but also entertaining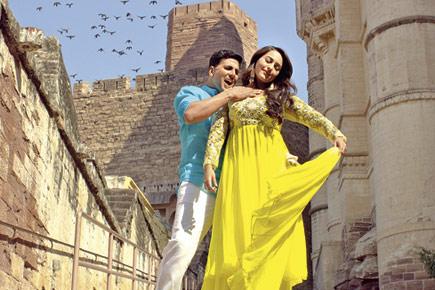 'Holiday: A Soldier is Never Off Duty' review
'Holiday: A Soldier is Never Off Duty'
U/ A; Action/Thriller
Director: AR Murugadoss
Cast: Akshay Kumar, Sonakshi Sinha, Govinda, Zakir Hussain, Vijay
Ratings:

With this film, Akshay Kumar reminds us again why he's fondly called Action Kumar.  He jumps, he runs, he fights goons and does more with such ease that everything seems utterly believable. There are some action sequences, which, while taking your breath away, also make you smile for the coolness of it all. Like the one where a terrorist is escaping from the hospital and to his horror, he finds Akshay Kumar running alongside him. Or the one where Akshay is escaping from the terrace of a police inspector's house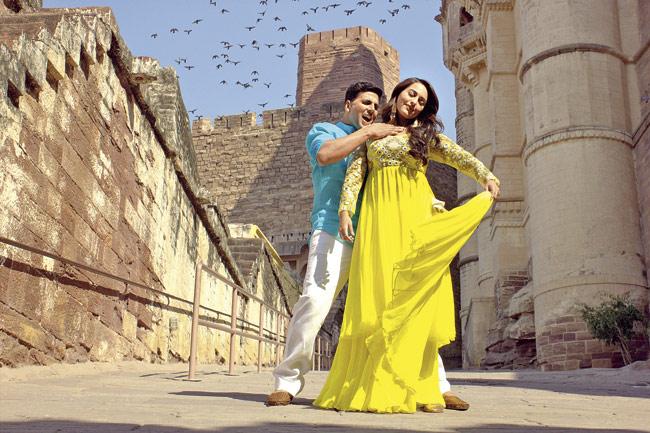 'Holiday: A Soldier is Never Off Duty'

This thrilling remake of Telugu film, Thuppakki, is about an army man and a one army man, Virat (Akshay Kumar), who's back home on a holiday and his parents are keen to get him married. So he's whisked off to 'see' a girl, Saahiba (Sonakshi Sinha), but things don't work out as expected on the romance front. In the meantime, Virat gets busy after a chance encounter with a terrorist, who was just about to plant a bomb in the city. This terrorist happens to be part of the sleeper cell gang, and it's Virat's mission to get to the mastermind behind these sleeper cells.

The film can boast of a fairly intelligent script that doesn't allow the narration to get predictable even for a moment. More importantly, it respects the intelligence of the audience and leaves some bits for their imagination, without getting into the rigmarole of spoon-feeding them with justifications. Director AR Murugadoss keeps the ongoing events taut and gripping through the almost three hour duration of the film. There are some particularly good action scenes, which might let you forget the popcorn in your hand for more than ten minutes.  That, I think, is quite an achievement.

It's to Murugadoss' credit that he makes even the long-drawn action sequences not only believable but also entertaining. Only if he had cut down on those unnecessary songs which served no purpose except showing Sonakshi's existence and her outfits. Talking about Sonakshi, the girl seems to be specialising in taking on roles where she is only required to flutter her eyelashes and act, well, dimwitted. Her being a professional boxer in the film piqued interest, but then that was just for the benefit of half a scene in this otherwise long film.

The other good thing about this film is that the negative characters are not the stereotypical ugh looking ones but smart, suave ones. Freddy Daruwala matches shoulder to shoulder and bicep to bicep with Akshay Kumar and their hand-to-hand combat on the deck of a ship is worth a whistle or two. The always dependable Govinda gives us comic relief as well.  

Watch this one. It's total paisa vasool.