Celebrating a year of sobriety after his drug addiction got the better of him, Bollywood actor Prateik Babbar promises those still struggling, that help is there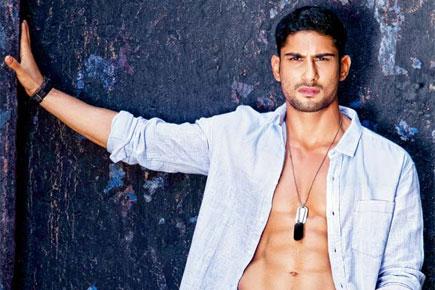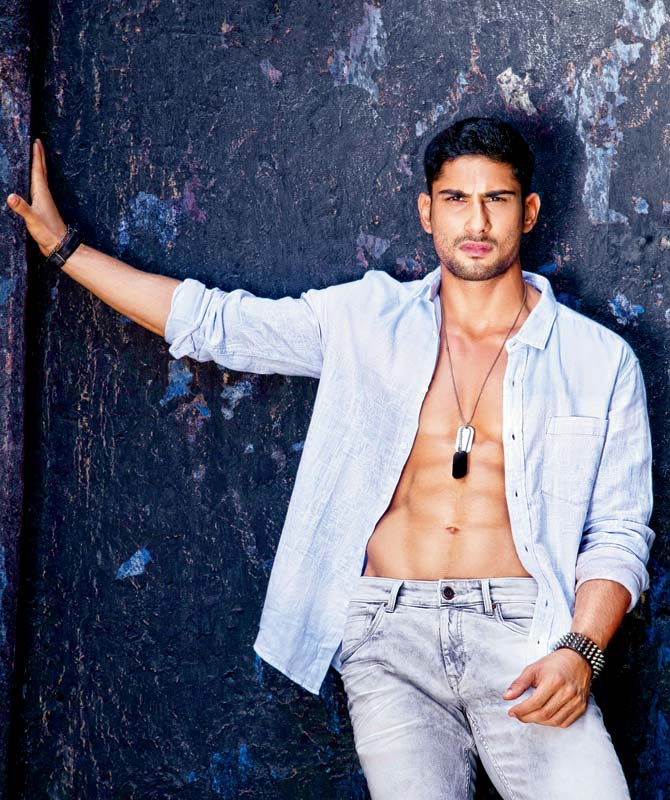 Prateik Babbar
I am that 30-year-old Bollywood chap, the son of legendary actor Smita Patil, who passed away few days after childbirth, born into the family of Raj Babbar, with a legacy to honour. But, up until now, I was only embarrassed, guilty and misplaced. People know me as Prateik Babbar, but don't know my story. Even today, I fear retribution, liability and trial. Some of this may have been deserved at one time, but today, my story is one of success. It is a story of optimism, fortitude, celebration and resurgence. I share this account so that my fans, family and friends can hear of the isolating, all-consuming nature of addiction, its treacherous grasp, and the determination that helped me emerge from this terrorising infirmity.
My relationship with addiction is not the result of a solitary event or lack of resolve. Addiction of any sort is a complex disease, and I mean disease in its literal sense. It comes with physical and psychological symptoms, both of which act as stimuli, encouraging relapses. Unfortunately, the only treatment available is lifetime adherence to sobriety.
My struggle with drugs started before high school. Sports and music were constructive escapes for a while, but, they could only suffice for so long. My first real drug was a disturbed childhood. Constantly faced with internal dilemma, the voices in my head debating where I belong and who I am, drugs came disguised as a glitzy escape. As years went by, I got acquainted with the narcotic underbelly, which led me to my first run-in with drugs at the age of 13.
Also read: Prateik Babbar on battle with drug addiction: I'm work in progress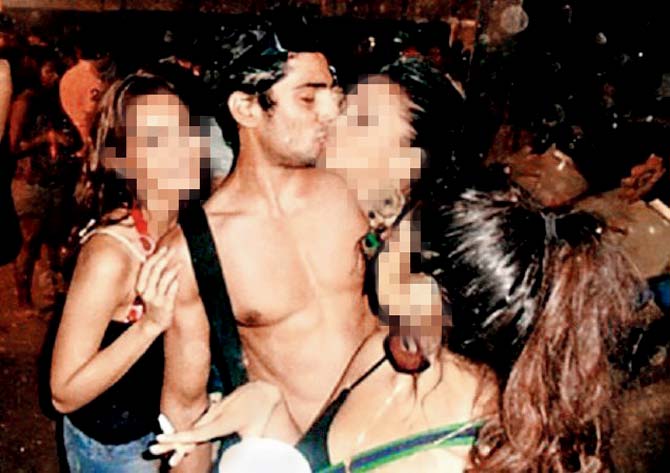 Although I was boisterous as a child, I was also introverted and often withdrew from social obligations. When I discovered drugs, I thought I found a remedy to becoming more amiable. Drugs would dull my emotions. But, like sports and music, it provided only temporary reprieve, giving me a feeling of conquest, like I'm ready to take on the world. But, when the high disappeared, I threw something else in the mix to combat the comedown. I wasn't consuming drugs at night, like party-goers do as a superficial part of their lifestyle. I was using it in the morning to get myself through the day. I needed it to exist. Perhaps, the most widespread delusion about addiction is the amount of time it can take for someone to become an addict. The cinemas tell you it happens right after the first hit, but addiction, like any disease, progresses.
While others who took drugs got fed up with it, I, unfortunately, got addicted. People turn judgmental when you've got a drug problem. Also, you don't want to admit the fact that you do. While I could chalk up my primary encounter with other drugs -- marijuana and hashish -- to experiments, the inquisitiveness led to recurrent use over time. By the time I was in my freshman year, seniors introduced me to the world of acid, cocaine and ecstasy. What started off as a few pills every couple of days, soon spiralled into uncontrolled consumption. I wouldn't say I was naïve to the effects of drug dependence, but I certainly wasn't prepared for what followed -- withdrawal symptoms that were worse than any hangover. Getting out of bed was almost impossible; nausea greeted me each morning, my body ached and I oscillated between hot and cold every few minutes. At that point, I didn't even have a drug of choice, I took whatever I could lay my hands on.
I was a fool who permitted love to drive me to self-destruction, all the while hoping I could find what I missed while growing up -- love and acceptance. But, when the joyride ended, it seemed like the worst karmic decision. My rebound was not a one-night stand. It was drugs, an excess of it. Women, with conditions, came and left, but drugs didn't.
Also read: Prateik Babbar: Will make Smita Patil proud, won't rest till I do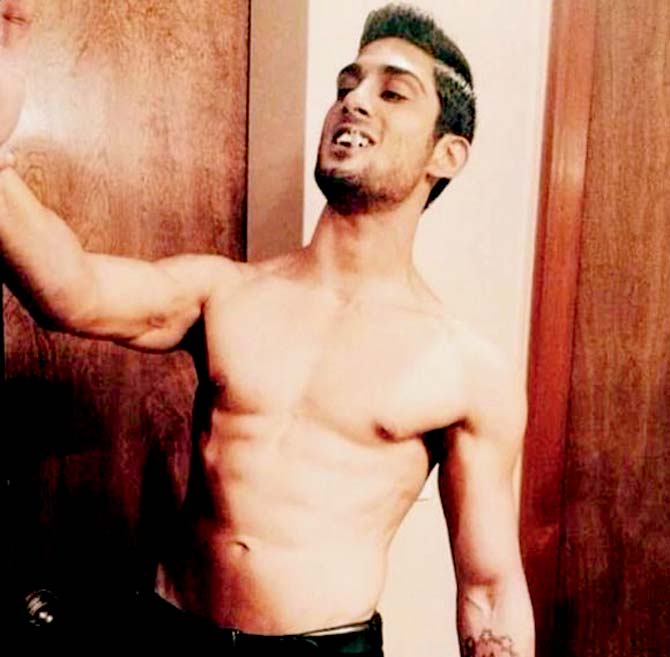 But, it seems I was God's special child. He was not going to give up on me, even if the world did. A drug overdose made me sit up and take note of the monster I had become. I'm not religious, but at that moment, I encountered my first experience of spirituality. A heady cocktail rendered me unconscious with my face down on the bedroom floor. I was surrounded in vomit and regained consciousness only 24 hours later. It's a miracle I survived. The thought of going cold turkey had crossed my mind before, but the thirst to chase the initial high surpassed every rational thought. I couldn't recognise the man I saw in the mirror. I realised I hadn't looked myself in the eye ever since I started getting high. Following multiple episodes that made me feel like a miserable prisoner of drugs, I decided to finally seek professional help. My family refused to see their loved one attempt to slowly kill himself, and encouraged me to sign up for rehab.
Also read: Prateik Babbar to start dosa business!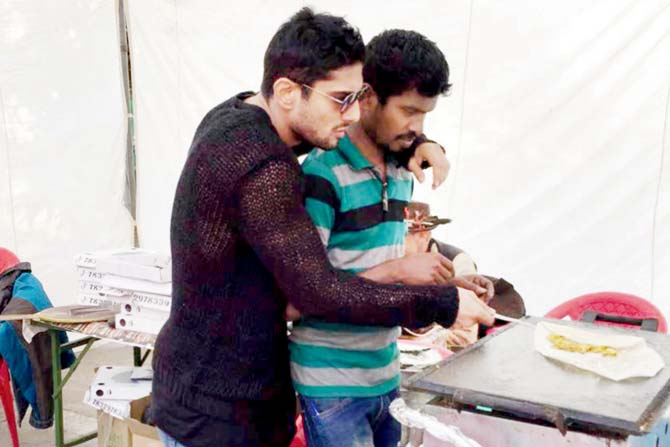 I had no preconception about what awaited me, but given the nausea, pain and insomnia, among other withdrawal symptoms, I was up for anything. Drugs had consumed my brain to such an extent that even after a detox, it continued to hold some real estate up there. I spent three weeks in rehab trying to convince everyone I had beaten my addiction. But now, I am stronger, confident that whatever tribulations befall me, I will heal.
I am certain that I will wrestle my need for drugs even on my best days, but the only way to keep cynicism at bay is by sharing the emotions that fueled my addiction in the first place. That is also the first reason for scripting this piece. The second is to break the stigma associated with addiction. This stigma, I always feared, would define me for the rest of my life. I want to tell every addict that there is assistance. I can't promise that it will be easy, but I can assure you that it will be simpler than following a life that will eventually destroy you, and everything you love.
Also read: Sajid Nadiadwala relaunches Prateik Babbar in 'Baaghi 2'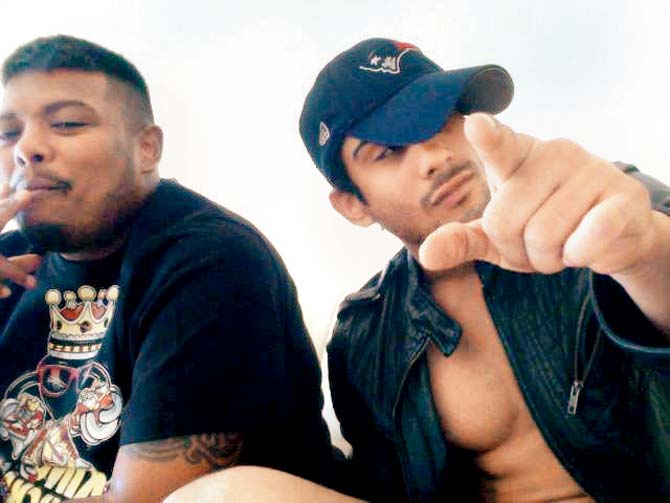 Detention doesn't work. Rehabilitation is important. You must amend an addict's thought process and give him mandatory programmes that can enable him to live life differently.
Today, I have been clean of drugs for one year. I can't be grateful enough for today. My priorities are redefined. If I were to lose someone dear, or get replaced in a project, my sobriety could fall apart. It's upon me to hold it together. Thinking about how I will manage to stay sober for the rest of my life is daunting, but staying sober, just for today, doesn't seem so bad.
Photos: Raj Babbar celebrates birthday with sons Prateik, Arya