If Tigmanshu Dhulia's 'Raag Desh' feels slightly exhausting, even if exhilarating in parts, then that's because it is rather exhaustive in its exposition of facts. History fiends should jump at it right away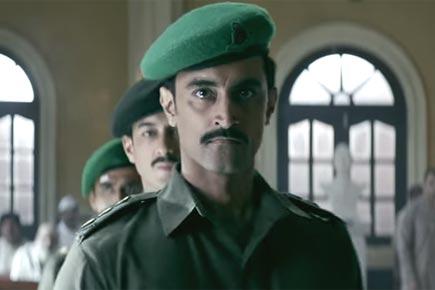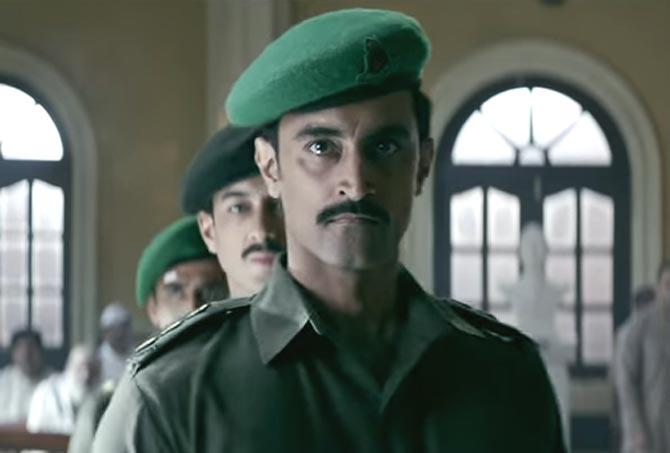 'Raag Desh'
Director: Tigmanshu Dhulia
Actors: Kunal Kapoor, Amit Sadh, Mohit Marwah
Rating: 
If this film feels slightly exhausting, even if exhilarating in parts, then that's because it is rather exhaustive in its exposition of facts. History fiends should jump at it right away. Film buffs might quibble over its breathlessly descriptive nature -- where so much is told, along with shown. Hence the missing rhythm that makes movies so immersive and enjoyable as an experience in the first place.
Either way, what cannot be denied is the immense value of Tigmanshu Dhulia's ('Paan Singh Tomar', 'Saheb Biwi Gangster') thoroughly sincere, cinematic piece. This film painstakingly researches and details the infamous 'Red Fort trials' held by the British-Indian government, towards the end of their rule, against military officers, who as prisoners of war under Japan during WWII, had broken off to serve Subhash Chandra Bose's Indian National Army (INA) -- fighting for freedom against the British govt. itself.
Indians in uniform were pulling triggers against other Indians in 'uniform'. The location of conflict in the story is superb. These soldiers were charged with treason, murder, and abetment to murder. The most famous officers in this courts-martial case were an 'Amar Akbar Anthony' sort of national-integration trio: Shah Nawaz Khan (Kunal Kapoor: to my mind, the most under-rated leading man around), Gurbaksh Singh Dhillon (Amit Sadh: adept), and Prem Sehgal (Mohit Marwah: studiedly silent).
Barrister Bhullabhai Desai, better known for Mumbai's 'Warden Road', leads arguments in favour of the three gentlemen. Nehru sits beside him -- so much for fashioning a new version of history where both Nehru and Gandhi are seen to be only adversaries of Bose. What's made clear through this film is that their issue over 'ends versus means' (non-violence, over military attack in conjunction with global despots) was very much in the intellectual realm, rather than something petty/personal.
Through the business of trials, the film goes back to various theatres of WWII -- Malaya, Singapore, Burma. The war scenes, while wholly competent, aren't full-blown war-movie levels. But the under-lying text about the DNA of INA is most intriguing. Who are these warriors? Deluded in their ambitions, or simply under Japan's thumb? What was their desh-bhakti? Response to the British abandoning their own soldiers? Or a force riled up by the atheist Bose's charisma and speeches? Like humans, history is complex. It's not easy to take sides. One's perhaps better off not taking any, since there is no such thing as truth, only versions.
It should be prominently brought to the viewer's notice here that this film has been produced by Rajya Sabha TV (a channel under the upper-house of parliament, and therefore technically under the BJP-led Indian government). Now, to my mind again, RSTV remains the most under-rated broadcaster in this country. Especially at a time when all news stations have virtually destroyed themselves at the altar of ratings, the panel discussions on RSTV (even Lok Sabha TV, for that matter) stay sane and neutral. As does this film, at least on the face of it, all through.
RSTV had similarly commissioned Samvidhan (2014) on the making of the Indian constitution by Shyam Benegal, where Benegal had constructed the replica of the Indian parliament in Mumbai's Film City to replay debates between founders of Modern India. That 10-part series will survive as visual history, like Richard Attenborough's 'Gandhi' (1982)- produced by NFDC -- does. Will this fairly ambitious film go the same route?
Must, and will. In fact it makes an even stronger case for similar retellings. Keen observers might recall that it was HBO's brilliant war-series 'Band of Brothers' (2001) that instantly led to the rebirth of American television. Look at where American television is now. 'Raag Desh' totally deserved that same kind of stellar, multi-part treatment. It's got everything going for it. For now, big-screen cinema will do, I guess.
Watch 'Raag Desh' Trailer