Jazz musicians were instrumental in creating some of Hindi cinema's most unforgettable melodies since the 1950s. Beyond music, this collaboration also told a moving tale of nationalism and creativity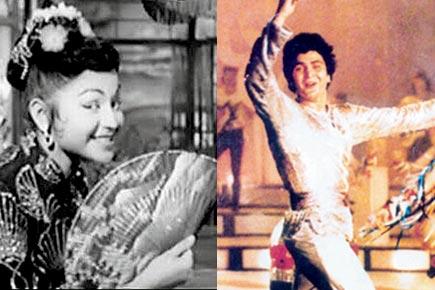 The Monsorate Brothers, sons of ace trumpeter late Peter Monsorate, have played for a number of Bollywood music composers. They are well-known in the domestic and international circuit
The story of jazz in Bollywood is a fascinating one. It goes back to the '50s and 60s, when some talented Goan musicians such as Frank Fernand, Sebastian D'Souza and Anthony Gonsalves brought alive Indian classical-based compositions with their Western musical arrangements.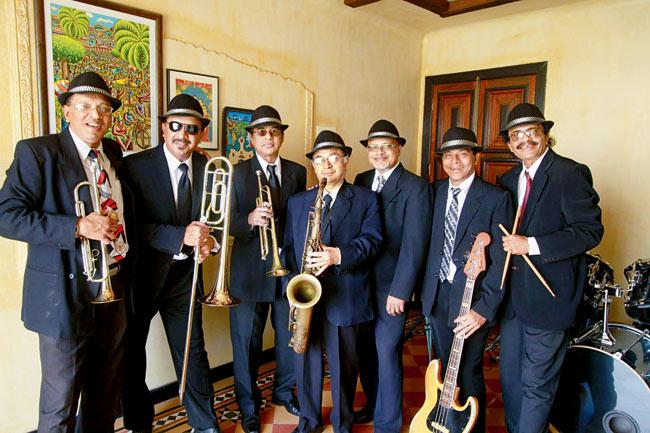 The Monsorate Brothers, sons of ace trumpeter late Peter Monsorate, have played for a number of Bollywood music composers. They are well-known in the domestic and international circuit 
Jazz has been used by composers like Naushad, OP Nayyar, Shankar-Jaikishen, Laxmikant-Pyarelal and RD Burman to great effect. Now, Anurag Kashyap's Bombay Velvet promises to recreate the jazz era of Mumbai. Here's a look at jazz music through the ages in Bollywood.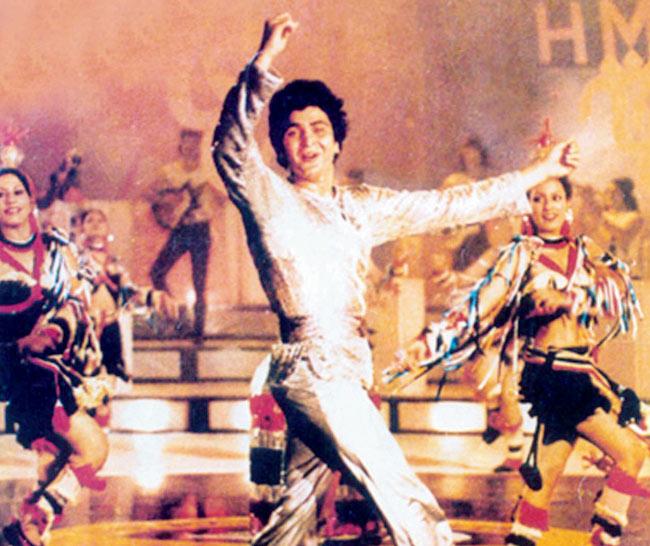 The title track of the film Karz starring Rishi Kapoor had jazz influences 
Making a note
Composer Mikey McCleary says, "Jazz came into the Bollywood music scene much before the times of RD Burman. There were some really good musicians in the orchestras with knowledge of Western classical music. I feel that jazz has a great cinematic appeal because it conveys emotions beautifully."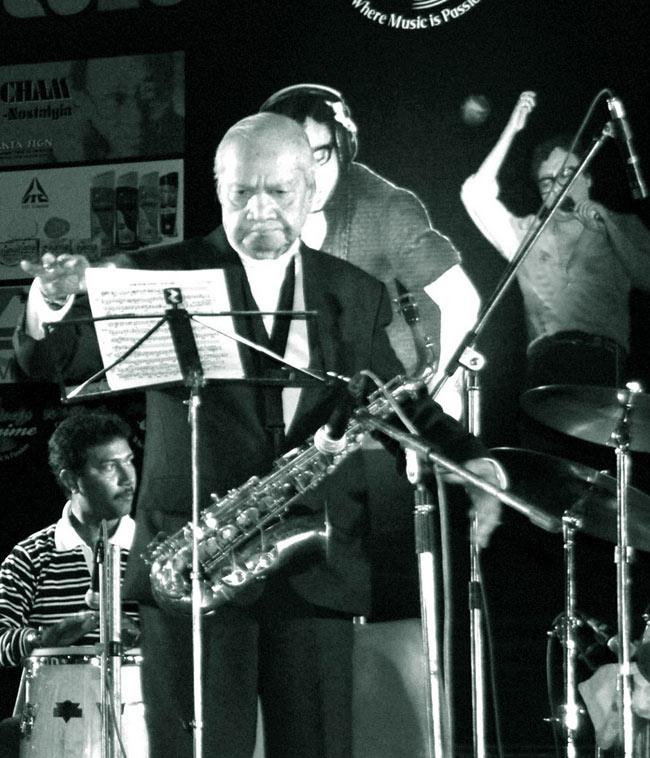 Saxophonist late Manohari Singh was a part of RD Burman's team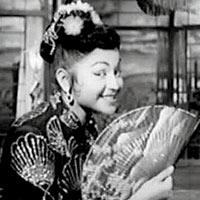 Mera Naam Chin Chin Choo from Howrah Bridge is an early example of jazz in Hindi film music
Singer Sonu Nigam, who incorporated a lot of jazz in his 2008 album, Classically Mild, tells us, "I love jazz. However, it's quite a challenge to combine jazz notes with our classical melodies, which is perhaps, why the jazz used in Bollywood music was quite elementary. One of the earliest examples is the song, Mera Naam Chin Chin Choo from Howrah Bridge. Jazz music has a vast legacy and it takes years to know and understand its nuances."
D Wood, head of the department of music, Whistling Woods International and part of Bombay Jazz Club, says, "The use of jazz in Bollywood has been quite superficial and this form of music appeals only to a select few." Composer Shankar Mahadevan, a huge fan of jazz artistes such as John McLaughlin and Chick Corea, says, "We used a lot of jazz influences in our compositions for films, Zindagi Na Milegi Dobara and One By Two. The fact is jazz as a form of music is for the niche audience. It was never meant for the masses. So, we can't expect it to be a rage in our country."
The Goan flavour
One of the creative highlights of the '50s and beyond was the alliance between Indian composers and Goan musicians and arrangers. These were mainly dance band musicians who played in hotels such as Taj Mahal and The Grand.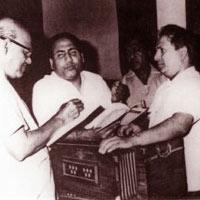 Sebastian D'Souza (extreme left) with Mohammed Rafi (centre)
Frank Fernand, who was a music conductor for films like Don, Hera Pheri and Zanjeer, had become a trained jazz musician performing under Rudy Cotton. He was a violinist and trumpeter. Sebastian D'Souza was one of the most reputed names in Bollywood.
Soprano, tenor saxophones and concert flute player, Shyam Raj, says, "The Goan community was at the forefront of the jazz scene. Most of us came from musically-inclined families and were taught Western music, which helped us a lot. We used to play in hotels and later joined recording studios to make a living. Our patrons were mostly from the Catholic and Parsi communities."
Trip down memory lane
Shyam Raj worked extensively for composers RD Burman and Laxmikant Pyarelal (LP). "I worked with LP in Mr India for the songs, Hawa Hawai and Kaate Nahi Kat Te. In the new breed of composers, I have worked with Pritam and Amit Trivedi," he says. The Lord family also made a huge contribution to Indian film music — father Cawas and his sons, Kersi and Bhujji. It was studio pianist Kersi who reportedly introduced RD Burman to jazz.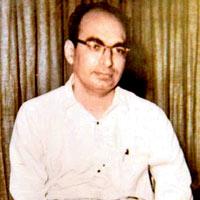 Cawas Lord was a drummer with jazz musician Chic Chocolate
The Monsorate Brothers, sons of ace trumpeter Peter Monsorate, are recognised musicians on the jazz circuit. Their father played with the likes of Ken Mac, Hal Green and Teddy Weathfort. Bosco, who plays the trumpet, reminisces, "We learnt music from our parents and earned a living playing in five-star hotels. We listened to a lot of Western music as well. RD Burman was great with his improvisations and used jazz well."
He adds, "My first film with RD, Mukti, wasn't a successful one though. I made my debut in Hindi films with composer Ravi and later worked a lot with RD and LP as well. Amongst the new directors, I have worked with Shantanu Moitra. Composing music was a different thing altogether in those days. It was such an emotional exercise compared to the electronic zamana of today."
Bosco's brother Joseph played the trumpet and flugelhorn in the song, Bachna Ae Haseeno from Hum Kisise Kam Nahin.
The electronic era
The advent of technology has changed the lives of such musicians. Raj says, "I do a lot of shows nowadays. With computer programming, the role of orchestra musicians like us has changed in Bollywood. Musicians such as George Brooks are doing well to combine ragas to create jazz."
Most of the old timers do little of film music nowadays. Monsorate rues, "Gone are the days when people lived for music. There was so much individuality in the songs of yesteryear composers. Nowadays, you can't differentiate between songs. It's not surprising that old songs are still loved. These days, young people don't even know how instruments like saxophone, trumpet or flugelhorn look like. I go once in a while to a recording studio, play my bit and come back home."
McClearly says, "It's sad that the days of recording live music are over. I feel that live music and acoustic instruments should be included in modern music as they bring a different vibe altogether. In old songs, I love the jazz element in Yeh Raat Yeh Chandni Phir Kahaan from the 1952 film Jaal."
The decline of Western classical, Indian classical and other form of music is greatly attributed to Bollywood. Wood says, "Sadly, Bollywood film music has marginalised other forms of music in India. At Bombay Jazz Club, we get musicians together and put up five-six shows a month. I met some of the people, who were part of orchestras and the talent is phenomenal."

He goes on to compare the jazz scene in India with that in the West. "There, the culture of music education comes from schools and churches. India needs a revolution in its education system to introduce music and its various forms to the young generation," Wood added.
Tune in
Goan trumpeter Chic Chocolate was known as the Louis Armstrong of India