Author-cum-filmmaker Aditya Kriplani is all set to present his film Tikli and Laxmi bomb on Netflix. The film will stream from August 1st onwards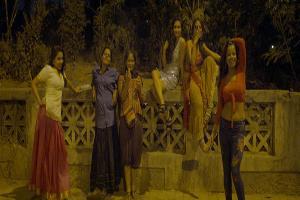 A still from the film
Tikli and Laxmi bomb – a book based on sex workers, their lifestyle and the fight to run their community by women and for the women, has been adapted into a feature film. Actresses Chitrangada Chakraborty and Vibhawari Deshpande play Tikli and Laxmi respectively. It also has Suchitra Pillai essaying a pivotal role in this film.
Interestingly, author of the same book, Aditya Kripalani took behind the lenses to present this story on a wider scale to the audience. The film faced immense wrath for the usage of word 'Laxmi' in context of sex worker. While the film garnered several accolades in the festival circuits internationally, it had to survive through choppy waters in its homecountry - India. Finally, the film, Tikli and Laxmi bomb is all set to release in India on Netflix, August 1, sans CBFC's (Central Bureau of Certification) interference. Ahead of the film streaming on the app, mid-day online got in touch with the film's author-cum-director Aditya Kripalani, wherein, he spoke about the reason he chose an all women team for Tikli and Laxmi bomb.
ADVERTISEMENT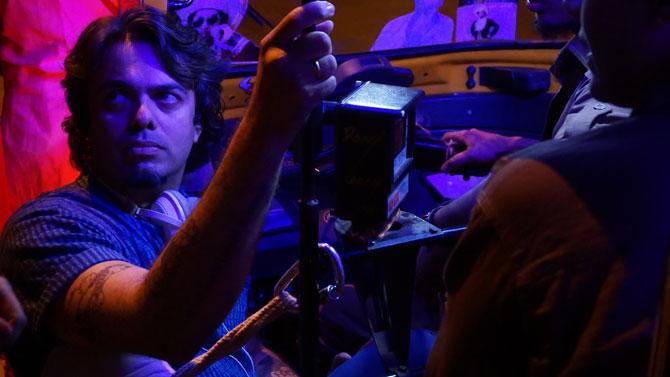 Aditya Kripalani
Was it a conscious decision to hire an all-women team?
Yes. Being a man and being aware of the predominant male gaze in most of Indian cinema, I wanted to avoid that in our film. It's also a subject about sex workers and so there might have been times an actor is atop a man in a car, or had to take her top off, and I always wanted her to know that the person looking at her through the lens was another woman, in this case Aditi Sharma, who understood what she was feeling. The same was to be said of the editor, we didn't do coverage shooting, and so she also brought in this fluidity to the edit in the way she helped construct scenes. Rachita Singh, did exactly this. With Costumes, Suveera Ambade and Swetesh brought in this beautifully functional, fun clothing and repeated clothes for characters like real people do. Dhanashree Ganatra helped bring in this same feeling in the music. Anuradha Pandey brought in her feminist sensibilities into the film as did the other ADs. Even our line producer Fahmida Khan came on board because she loved the script. She herself is a powerful woman and a force to reckon with in the Buddhavihar basti in Powai.
What inspired you to write this book,'Tikli and Laxmi Bomb' and now translate it into moving cinema?
I felt the need to reach more people with this message of how women can revolt against patriarchy and actually make it work, even in the harshest of circumstances. Hence the plunge into filmmaking. Cinema is a coming together not just of so many art forms but also the sensibilities of so many artists, an actor, a musician, an editor, a cameraman, a director, a lyricist, a designer, a poster maker, so much to help tell the same story. It becomes beautiful in so many different ways. Including sound and visual, both, at every step.
Why the names Laxmi and Tikli Bomb, any story behind it?
Tikli has a quick temper and a short fuse. Laxmi is a strategist and has a long fuse. Hence the names. Tikli is also a popular nickname in Bengal.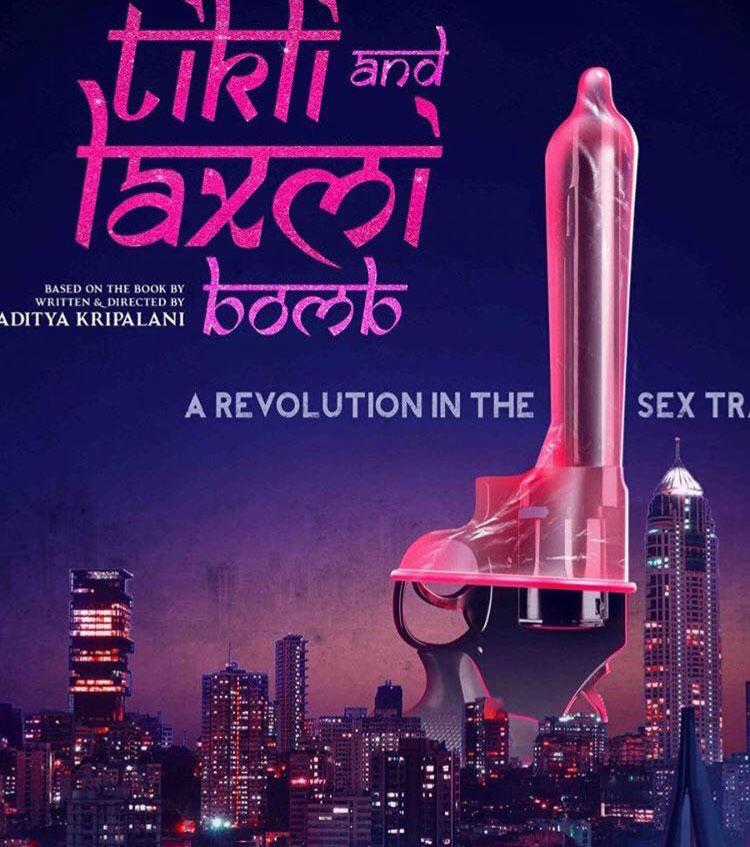 Why Mumbai as the backdrop?
Mumbai is my muse. It is a city I love to hate and hate to love. I've grown up in it, it informs nearly all my stories and characters and it is where my formulative years were spent. Write what you know about. I know a bit about Mumbai and am always in awe of it. I understand the trade offs people make to get here, to remain here, to make it here, I understand the frustrations one can encounter here, how it makes you feel incompetent, as if you never have enough to be happy etc. So I write about it.
What kind of a research did you go through for this film?
I've just observed the struggles women face and tried to create a 'What if' situation as an answer to these issues. By setting it in this world of sex workers I've said 'If these women can do it, so can you'. Now I just hope women are listening. I of course spent time meeting sex workers and talking to them.
Was it the fascination about knowing how these prostitutes lead their lives or you wanted to bring their stories to the people through this film?
I think it was the fascination of our rich heritage of feminist films that made me want to say this story. Mirch Masala, Mandi, Rudali, Meghe Dhaka Taara, Chandni Bar, Charulata, Mother India, Queen, the list is endless. I wanted to add to this heritage in my own small way.
Tell us about your characters Laxmi and Tikli?
Laxmi has been doing this for 20 years and has begun to wrongly believe that men are on her side. She believes the crap they've sold her about protection etc. Tikli is new, not yet indoctrinated into the machinations of patriarchy and she sees through the lies and facades. There is no real protection. At all. There is just abuse in the guise of protection and taking a cut off the earnings of these women. Tikli is a firebrand. Laxmi is a powerful quieter woman. The journey we are on is Laxmi's and Tikli is the spark, the catalyst, the Bhiku Mhatre of the film.
What are the aspects you were looking into your actresses to portray these characters?
Most importantly they had to be earnest. Never enact anything. Just feel it, and we'll see it. Secondly, they had to be from the region the character is from. They also had to somewhere be ready for some physical transformation for the role.
You were targeted for using the word'Laxmi' on the poster. How did you deal with the entire rant then?
I didn't really react. It's silly. And it wasn't much of a negative reaction either way.
The film has won several accolades internationally. How does it feel when work is appreciated overall?
Great. People experience the same thing you did when writing, when watching your first cut, and they take back what you wanted and sometimes much more. People sometimes get the smallest nuances in the film, like Tikli's miss-spelt t-shirts with musicians names. It's gratifying.
What are your expectations for the film from the Indian Cinema?
I think they'll love it. Women will, I hope and so will sensitive, strong, vulnerable men. They'll hopefully take these characters home with them, as friends to remember and learn from, in terms of their journeys.
Also Read: Tikli And Laxmi Bomb Poster Shows Revolver Covered In Pink Condom, Twitterati Outraged
Catch up on all the latest entertainment news and gossip here. Also download the new mid-day Android and iOS apps to get latest updates
"Exciting news! Mid-day is now on WhatsApp Channels

Subscribe today by clicking the link and stay updated with the latest news!"
Click here!