Worried that his otherwise song-less film wouldn't appeal to the audience, Amitabh Bachchan reveals how he conceived Badumbaa track for his upcoming film, 102 Not Out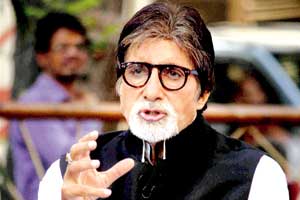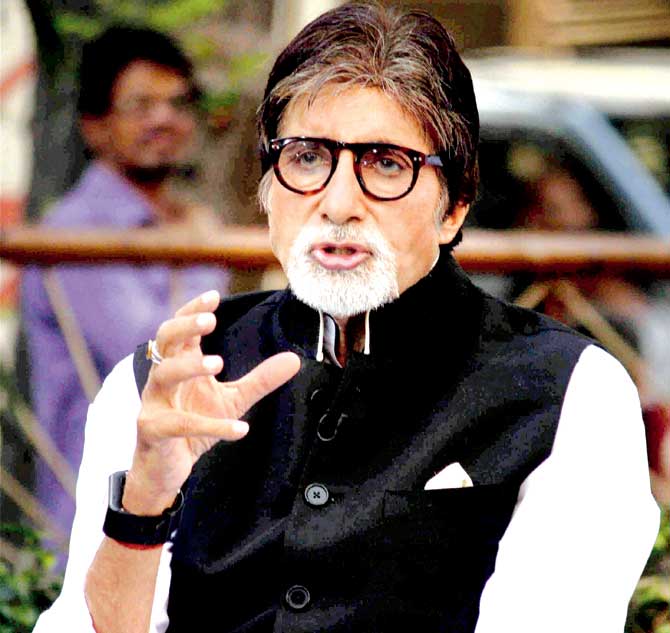 Amitabh Bachchan
If you run through Amitabh Bachchan's Twitter timeline, you'll notice his penchant for the term 'Badumbaa'. It wasn't surprising then that when it came to conceiving a song for his upcoming film with Rishi Kapoor, 102 Not Out, the megastar resorted to his catchphrase.
"Badumbaa is a cry of happiness. How many times can we say zindabad and yay? Badumbaa is something that the youngsters can say aloud when things go right," says Bachchan, introducing his fans to a new concept, not for the first time in his career.

Amitabh Bachchan and Rishi Kapoor in the song
Like the word, the song too was Amitabh Bachchan's brainchild. A whiz at marketing films, the megastar felt that the movie — which didn't have a female lead or any songs then — would fail to pique the youths' curiosity. "The film doesn't have a leading female actor. Initially, there were no songs either. I used to wonder how we could lure the youth to watch the film about two ageing guys," recollects Bachchan. While director Umesh Shukla felt the script had no scope for a song, Bachchan came up with Badumbaa.
"I wanted to create a song that the youngsters could chant," says the actor, who has composed the track and sung it with Kapoor. This isn't the first time that he has played a pivotal role in a film's soundtrack. Bachchan had provided valuable inputs to Jahan Teri Yeh Nazar Hai (Kaalia, 1981) as well as Shava Shava (Kabhi Khushi Kabhie Gham, 2001). "Initially, the songs were not the way you hear them today. I suggested changes which were then included."
Also View Photos: Jaya Bachchan's mom, Abhishek, Aishwarya watch 102 Not Out
Catch up on all the latest entertainment news and gossip here. Also download the new mid-day Android and iOS apps to get latest updates