Produced with a meager budget of around 3 Crores, B A Pass had a gross Box Office Collection of over 10 crores, thus placing it in the list of hit films of that year.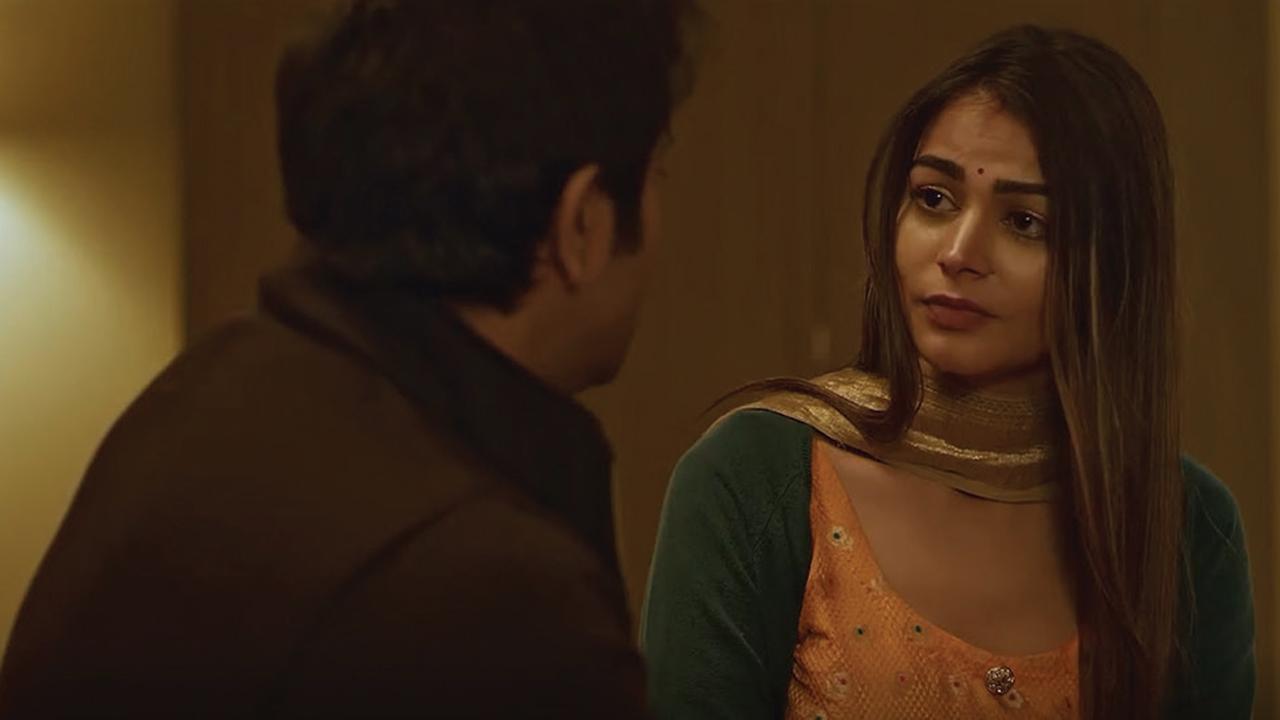 B.A. PASS 3
It was in 2012 that the film B.A. PASS produced by Narendra Singh established the neo-noir erotic thriller genre in Bollywood. It had Shilpa Shukla, Shadab Kamal, Rajesh Sharma and Dibyendu Bhattacharya in lead roles. The film was based on the 2009 short story 'The Railway Aunty' by Mohan Sikka and was directed by Ajay Bahl.
Produced with a meager budget of around 3 Crores, B A Pass had a gross Box Office Collection of over 10 crores, thus placing it in the list of hit films of that year. This prompted Narendra Singh to announce B. A. Pass 2 (2017) which was the story of a young girl who, in order to achieve her goals and to avoid marriage, makes a few wrong decisions and adopts ill habits that eventually ruin her life. The lead actors of this second part were Kritika Sachdeva, Satiiysh Saarathy Sasho and Sanghmitra Hitaishi.
Modesty and reality is what sets the CEO of FILMYBOX Narendra Singh apart. "Though B A Pass lifted us to great heights, B A Pass 2 met with a below average response and I would put it point honestly that it was a failure! But the silver lining was that we received inputs from viewers not only within India, but also across the world that they would love to have more of such films in this genre. Hence I have taken up the baton and captained the ship with B.A. Pass 3 which has just been released on our OTT Platform FILMYBOX," he reveals while speaking about the film and the future plans of his media company FILMYBOX to mid-day.
Let's begin with some information about your just released film B.A. Pass 3?
B.A. Pass 3 narrates the story of a jobless youth and how his life changes upside down when he meets a married woman and gets into a relationship with her.
Almost everyone has a secret desire. Those who deny would be faking their inner conscience. While some go ahead to experience it, others can't - probably due to social bindings. Let's be honest, who wouldn't want to seize the opportunity to fulfill one's hidden desire? Usually most of us go ahead and take the plunge.
This makes it interesting to ask further more about the brief story line of the film.
A young man in his early 20s has just completed his graduation - Bachelors in Arts (B.A.) and is jobless. His personal life too is sort of messed up with his girl friend having ditched him. This has happened to him in the past to with several other girls in his life. 
One of his friends suggests him to get online on the Social Media to get over his setbacks in personal life. He comes across a married lady through social platform and gets interested in her. This married woman too is unhappy with her husband as she comes to know that her hubby has an extra-marital affair. Then the affair of the unemployed youth and the married lady takes on... There is a message that immoral relationships always land you in a deep mess.
While your first film was based on a short story, what is the inspiration behind B. A. Pass 3?
The story writer of this latest drama is Kritika Sachdeva who has seen such an incident being experienced to someone known to her. It is a very realistic story and almost everyone would relate to what is shown in the film. Therefore, along with Deep Chugh we sat on the Screenplay while I debut in Bollywood as the director. 
What about the locations and the cast of the film?
A. Pass 3 has been shot entirely in Chandigarh, Mohali, Shimla and Himachal Pradesh. The film was shot entirely in one schedule at a stretch. We have given a break to Television stars Sunny Sachdeva, Ankita Sahu and Ankita Chouhan with a newcomer Armaan Sandhu. It feels nice to launch new talent in our film. One of the several highlights of this film is that its casting was done entirely online.
The earlier films of BA Pass series are known for their steamy scenes. Does the viewer expect further bold scenes with the issue of Censorship not arising as B A Pass 3 has been released on your own OTT Platform?
Our production house FILMYBOX is mainly into content creation and aggregation of films. With the current Pandemic scenario it is not possible to go in for theatrical release. Also, since we have already ventured into the OTT market, we have decided to release the film on our own OTT platform.
As regards to the aspect of bold scenes - why not? As our target audience is above 18, we have some extremely beautifully shot close moments which of course, have an element of erotica. We have consciously stayed away from unnecessary nudity which is otherwise rampant on other platforms. This was done with the twin purposes - that of adopting Self Censorship of our film and also keeping the theatrical release in mind, once the pandemic gets over. In the latter possibility, just minor cuts would fetch us the Censor certificate.
What is the USP of your newly launched FILMYBOX OTT Platform?
The FILMYBOX App has just been launched and within a span of a couple of weeks, we have already seen over 50 K downloads. It is a subscription based app with a 3 months subscription costing Rs 399/-. We have a collection of over 30 films right now and plan to release each of them every fortnight. We also offer Web Series and 3 of them are available currently. Most of our films have a target audience of 18 and above.
What are the other offerings on FILMYBOX? 
Among the other interesting films is Viraat (Mukesh Chandelia, Ravi Janghu, Kritika Sachdeva and Lokesh Tilakdhari) that is a Crime Thriller Web Series which will be streaming 10 May onwards. We then have PARI, Kidnapper, a comedy drama - Chal Kya Raha Hai and then Delite Medical Store (Comedy). In short, we have a bouquet of offerings in the genres of Comedy, Drama, Horror and Thrillers.
Our philosophy at FILMYBOX is to produce meaningful and quality content be it even in the genre of Erotic-Drama where there is a certain level of sophistication and class that blends into the storyline.
- PARESH B. MEHTA