Devi dressed in a red-coloured saree Banarasi saree that featured golden motifs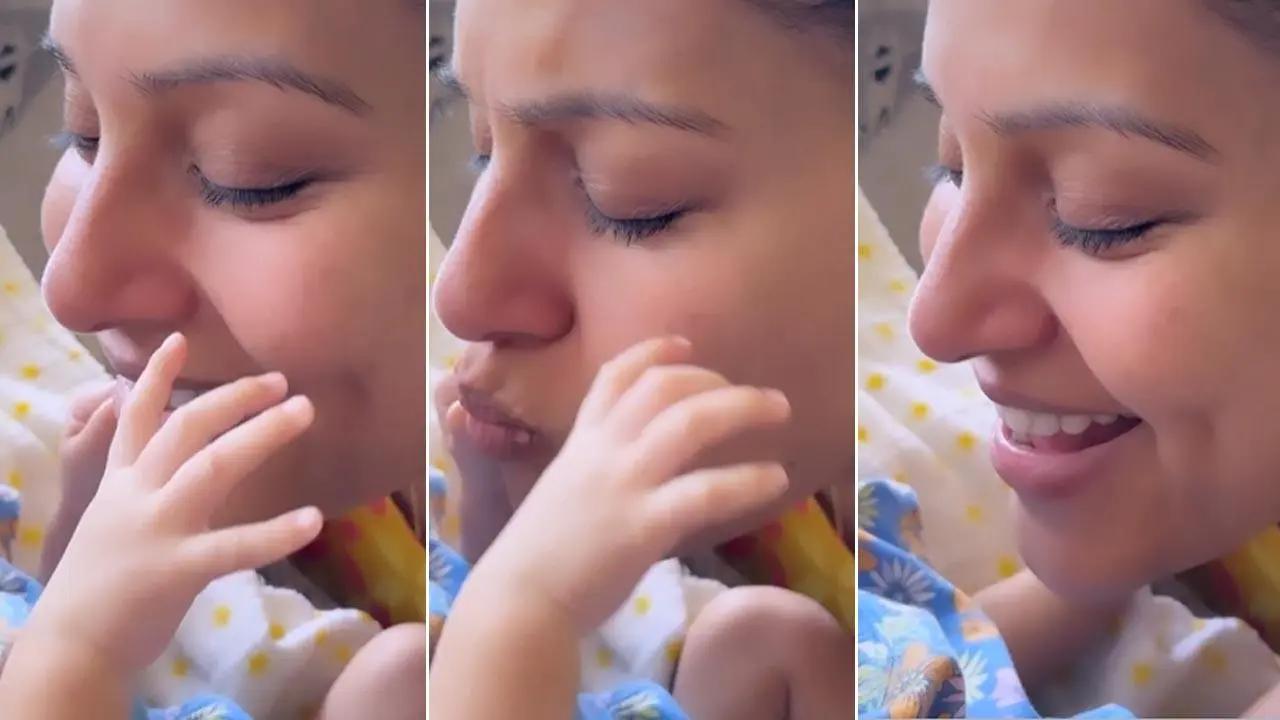 Instagram
On Saturday, Bipasha Basu and Karan Singh Grover took to their Instagram handles and dropped a video from their daughter, Devi's 'Mukhe Bhaat' ceremony. The ceremony was attended by Bipasha and Karan's families and friends. For the ceremony, Devi dressed in a red-coloured saree Banarasi saree that featured golden motifs. She also wore a gold necklace, payal, and mukut. 
 

 

View this post on Instagram

 
ADVERTISEMENT
Bipasha Basu and Karan Singh Grover tied the knot in 2016 and welcomed their first child last year in November. Announcing the birth of their child, they had written on social media, "The physical manifestation of our love and blessings of Ma is here now and she is Divine".
Ever since the birth of their daughter, Bipasha had been sharing pictures Devi while hiding the face of her precious little one. Sharing the above picture in February this year, Bipasha wrote, "The most beautiful role of my life… being Devi's Ma. Durga Durg"
 

 

View this post on Instagram

 
In April, Bipasha took to her Instagram feed and shared two adorable pictures of her daughter. In the first pic, Devi could be seen with a straight face while in the second she is seen giving a cute little smile.
 

 

View this post on Instagram

 
Recently Bipasha had revealed the pet name of her daughter Devi and added that her mother gave the little one her 'daak naam' Sharing a short video clip with her daughter Devi, Bipasha wrote, "Devi's daak naam ( Devi's pet name) is Mishti Named by her favourite Mumu Ma @mumu_basu Suits her perfectly :) Bong girl got her daak naam #devibasusinghgrover #bongness #daaknaam #petname #mishti." The montage showed Devi's cute pictures with Bipasha. The actor is dressed in black while her daughter is dressed in white in the video.