Bipasha Basu and Karan Singh Grover welcomed their first child in November last year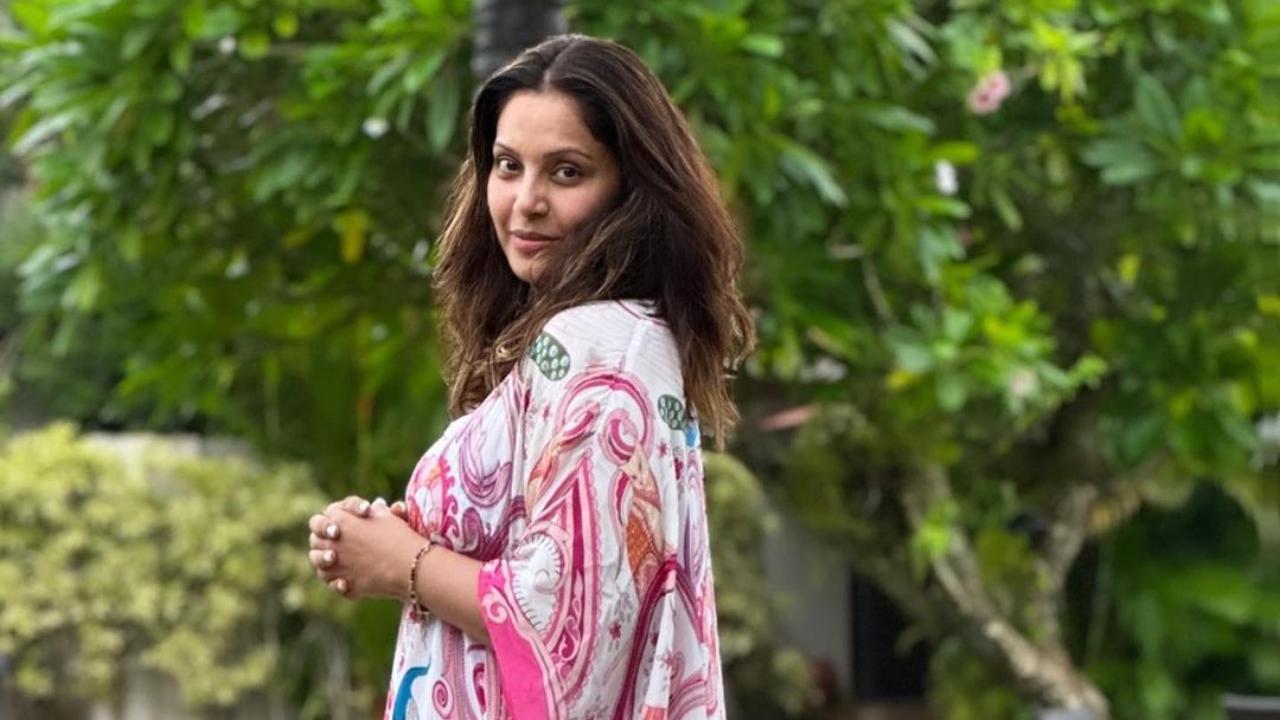 Bipasha Basu
Listen to this article
Bipasha Basu reacts to getting trolled for post-pregnancy weight gain
x
Actress Bipasha Basu and her husband Karan Singh Grover welcomed their daughter Devi in November last year. The couple welcomed their first child seven years after their marriage. Bipasha often shares adorable videos and photos featuring her daughter on social media. 
Like several women in public eye, Bipasha Basu was also subjected to trolling on the internet for her sartorial choices and post-partum weight gain. Talking to News18 Showsha, Biapasha addressed the trolls and said that she is not bothered by the body shaming and negative comments targeted at her. "I would like to tell them to please keep trolling. It's completely fine because I'm not bothered," Bipasha tells us. Karan chimes in, "As long as they're watching us, it is okay."
ADVERTISEMENT
Talking about being a mother, she says, "Devi's my number one when it comes to everything and anything. Whether my eyes are open or shut, it's always her. Every time I step out, I just want to run back home and be with her. Everything in my life now revolves around her… Karan is number three, I'm number two and Devi is number one." As for Karan, not much has changed. "I'm a slave who used to have one master. Now I've two masters and I'm still a slave. So, nothing much has changed for me," he jokes. 
Meanwhile, a couple of weeks back Bipasha Basu revealed that when Devi was born they went through a traumatic phase as their daughter had to be operated on for a Ventricular Septal Defect (VSD). During a conversation with Neha Dhupia on Instagram Live, Bipasha revealed Devi was born with two holes in her heart and underwent surgery when she was 3 months old.
In a video shared by Bipasha on Instagram, the actress shared she and Karan got to know about the holes in Devi's heart merely three days after her birth. "Our journey has been very different from any normal mother-father, it has been a lot tougher than the smile that I have on my face right now. I would not wish this to happen to any mother. For a new mother, when you get to know that... I got to know on the third day of me having a baby that our baby is born with two holes in her heart. I thought I'll not share this, but I'm sharing this because I feel that there are a lot of mothers, who helped me in this journey, and it was very difficult to find those mothers," Bipasha told.
Calling Devi a 'fabulous' baby, the actress said, "We didn't even understand what a VSD is. It is a ventricular septal defect... We went through a crazy period. We didn't discuss this with our family, we both were in a little bit of a blur. We wanted to celebrate but we were a little numb, me and Karan. The first five months have been very difficult for us. But Devi has been fabulous from day one. We were told that every month, we have to do a scan to know if it's healing on its own. But the kind of large hole that she had, we were told that it was doubtful, you will have to go through surgery. And the surgery is best done, when the child is three-months-old."
"Exciting news! Mid-day is now on WhatsApp Channels

Subscribe today by clicking the link and stay updated with the latest news!"
Click here!