Sanjay Dutt has been acting for four decades, but has shone the most when he displayed shades of grey. Be it 'Naam' or 'Vaastav' or 'Khalnayak', the man pulls off villainy like few others can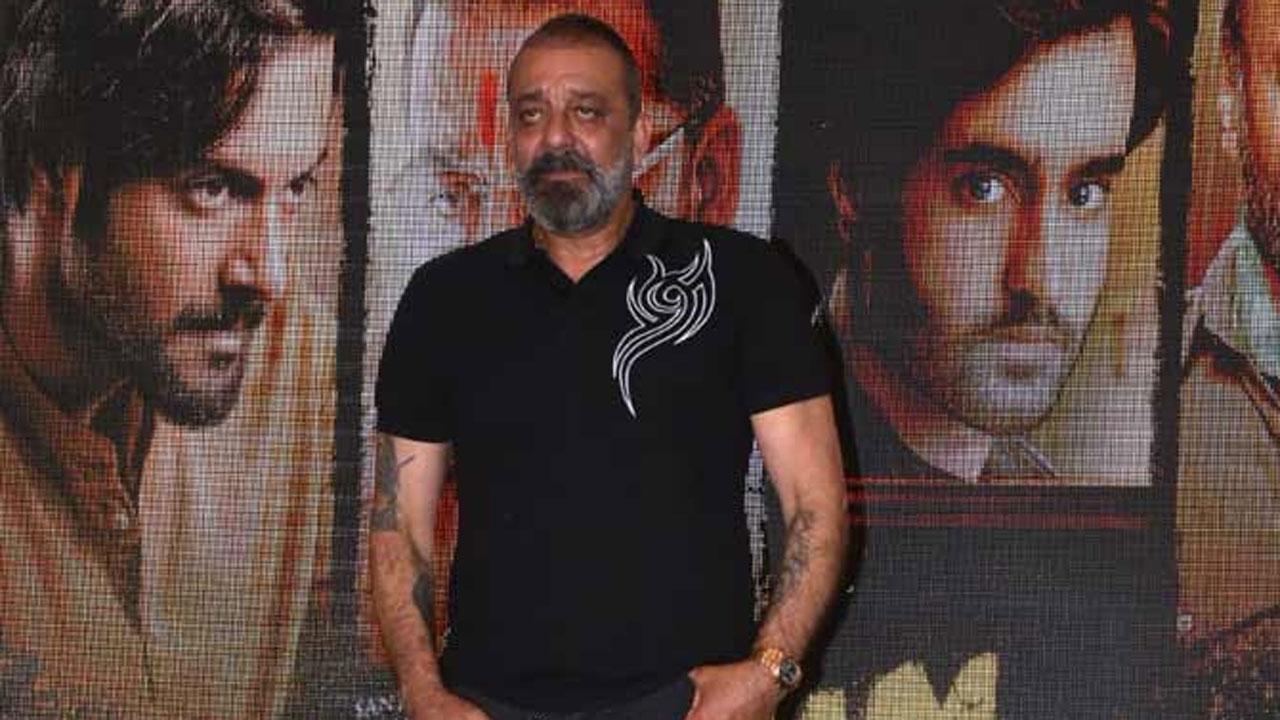 Sanjay Gagnani Picture Courtesy: Pallav Paliwal
Sanjay Dutt, who turns 62 today, made his Bollywood debut with father Sunil Dutt's directorial 'Rocky' in 1981 as the eponymous character. Merely 22 at the time of the release, the actor was expectedly naive and raw, at least on the screen. Just like many other actors, Dutt discovered himself as an actor with Mahesh Bhatt's moving drama 'Naam' in 1986.
The film was about a man who relocates to an alien land and gets sucked into the world of crime. Torn between his family and his profession, the actor showed impressive restraint competently captured by the once-a-resounding filmmaker. Standing in the same frame as the then-sensation Kumar Gaurav must not have been easy. But the world saw the actor over the star. 
The post-90s was the birth of Dutt the star and someone on the brink of building a man-mountain aura with bulging biceps and gob-smacking torso. Again, the man directing him was once known as the Showman of Hindi Cinema, Subhash Ghai, the infallible filmmaker before Yaadein. In 1993's 'Khalnayak', he played Ballu, a notorious, scheming villain who has a troubled, tumultuous past. 
His shades of grey perfectly complimented his real-life persona of a man mired in controversies and chaos. More than performing, the actor let himself be what he truly is- nonchalant and oblivious to the fear of judgments. It barely felt like a performance, and it worked. The nation found their new anti-hero of Bollywood, coming very close to Shah Rukh Khan's 'Darr' and 'Baazigar'.
There's something about Sanjay Dutt's repertoire that is both fascinating and perplexing. He has been Mr. Congenial too but fans are more keen to witness him as the bad boy who doesn't think twice before wronging someone, for money or mood. Six years after the aforementioned film came Mahesh Manjrekar's 'Vaastav- The Reality'. In between, he had a string of forgettable films that are hardly remembered even today.
Here, again, just like 'Naam', one incident pulled him into the grim world of the underworld. He was Raghu, a simpleton who has a Paav Bhaji stall, and after the next few montages, he was a dreaded gangster. For his mother, her son has died long back, so the iconic climax of a son being shot by his own mother pain as much as one would expect. For a role that kills him in the end, Dutt's Raghu lives a legacy of its own. 
And then came resurrection number 3. This time, he was the goon again but filmed with a comical, satirical lens. In Rajkumar Hirani's cult debut 'Munna Bhai M.B.B.S.', Dutt played a local gangster (he called himself a social worker), who vowed to become a doctor after his parents walked out on him for a lie that became the conflict of the story. He is mostly lovable, has nerves of steel, a body of iron, and a heart of gold. He spreads love and compassion, and also cheats to top in the college.
All the filmmakers that Dutt worked with, Ghai, Hirani, Manjrekar, and Bhatt extracted the best out of him, and in shades of grey. He's now playing the antagonist in 'KGF: Chapter 2' and 'Shamshera'. Time for resurrection number 4? 
Also Read: 'Shamshera' deserves to be on the big screen: Karan Malhotra