Director Prakash Jha to reunite Sanjay Kapoor and Nana Patekar for his upcoming social-political series, Laal Batti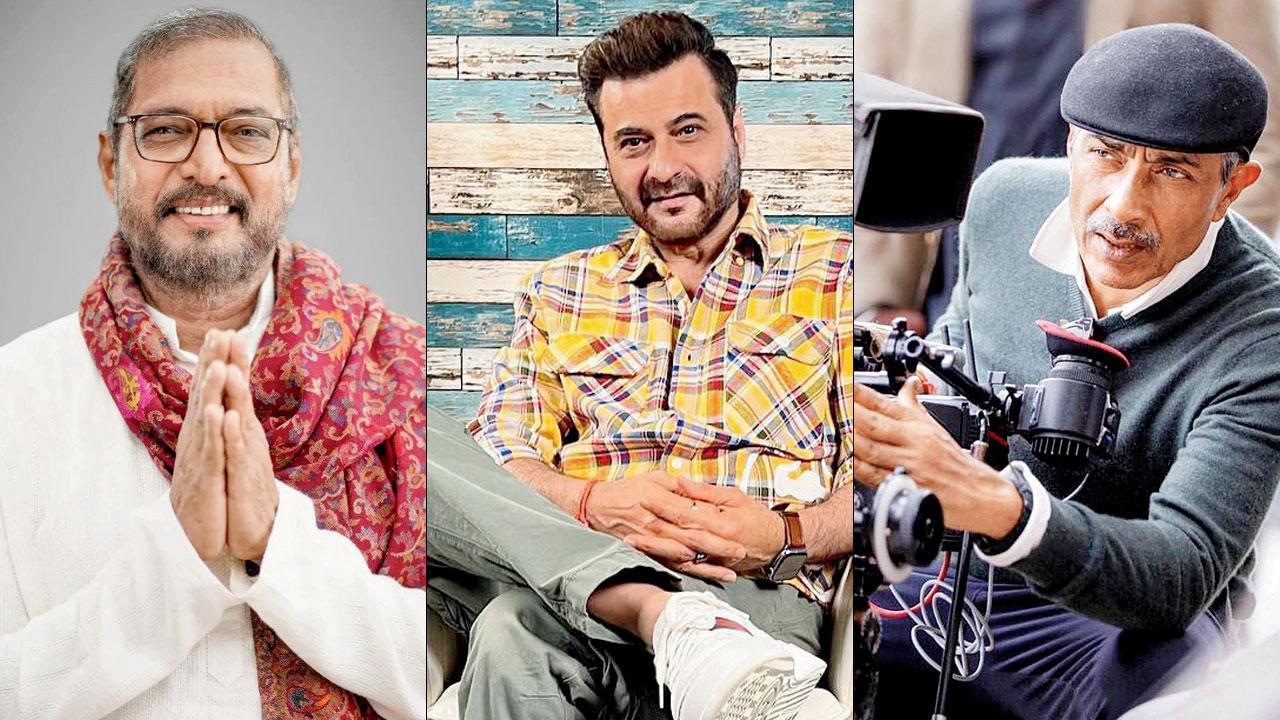 Nana Patekar (left) Sanjay Kapoor (right) Director Prakash Jha
Politics draws filmmaker Prakash Jha like a moth to the flame. Even before the fourth instalment of the Bobby Deol-starrer Aashram goes on air, the director has begun the prep work for his next series, Laal Batti. The socio-political digital fare will reunite Sanjay Kapoor—who is milking his newfound popularity on the web—and Nana Patekar as he makes his web debut with this one.
Almost 21 years after Krishna Vamsi's Shakti: The Power, Kapoor and Patekar will reunite for Laal Batti that will boast of a great ensemble cast, including Meghna Malik who will essay the character of the Raajneeti actor's wife. A source informs, "The series is set in the 1990s. Nana Patekar will play a lawyer-turned-politician, while Sanjay Kapoor will be one of his closest [associates], who is both powerful and ruthless."
ADVERTISEMENT
Also Read: Prakash Jha-starrer short film 'Highway Night' shortlisted by Academy Awards
Kapoor, who is currently in London for a few weeks, will begin prep for the series on his return and join the rest of the cast. "Laal Batti will begin by the end of January in the hinterlands of Uttar Pradesh," says the source, adding that the series will trace Patekar's character's life "from his childhood in a village, political career and controversies, relationships, to becoming one of the most powerful statesmen in the country whose economic policies ruled the nation for years to come." The eight National Award-winning director has apparently conducted ample research for months on end before locking the final script of the series.