Filmmaker and choreographer Remo D'Souza introduces us to his pet dogs Ice, Snow, Crypto and Cooper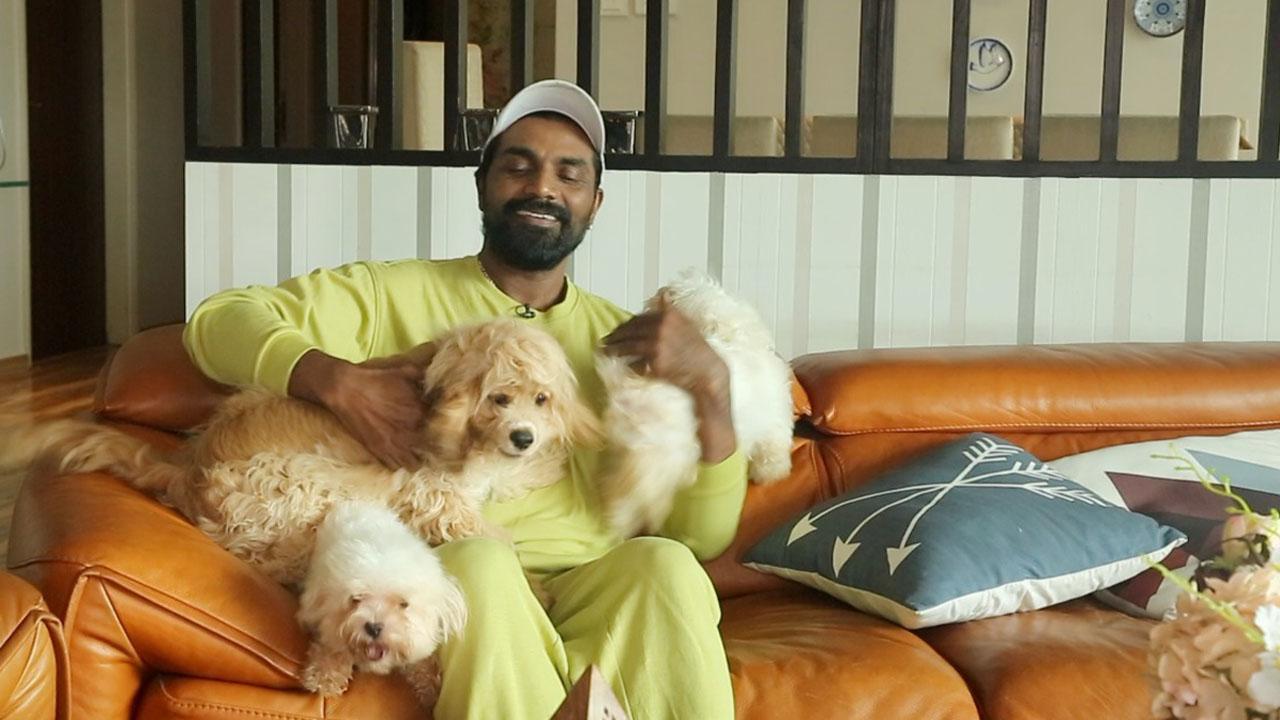 Remo D'Souza with his pets
In the latest episode of Celebrity Pet Parents, we meet Remo D'Souza and his pet tribe that includes four dogs - Ice, Snow, Crypto and Cooper and two cats.
Speaking about his pet babies Remo says, "Ice and Snow were the first ones in the house. Ice is very close to me and doesn't allow anyone to come near me, he's possessive. Snow is the motherly figure and very nice. Crypto is the naughtiest, running around and harassing everyone. Then came Cooper, who is loved by everyone, so he is the laadla."
ADVERTISEMENT
Watch the video to find out more about Remo's adorable pets.
Also Read: Celebrity Pet Parents: 'We were in awe of how well Kiwi could communicate,' says Abhishek Banerjee