Chin2 Bhosle recently represented India in the annual National Association of Music Merchants (NAMM) show in Anaheim, California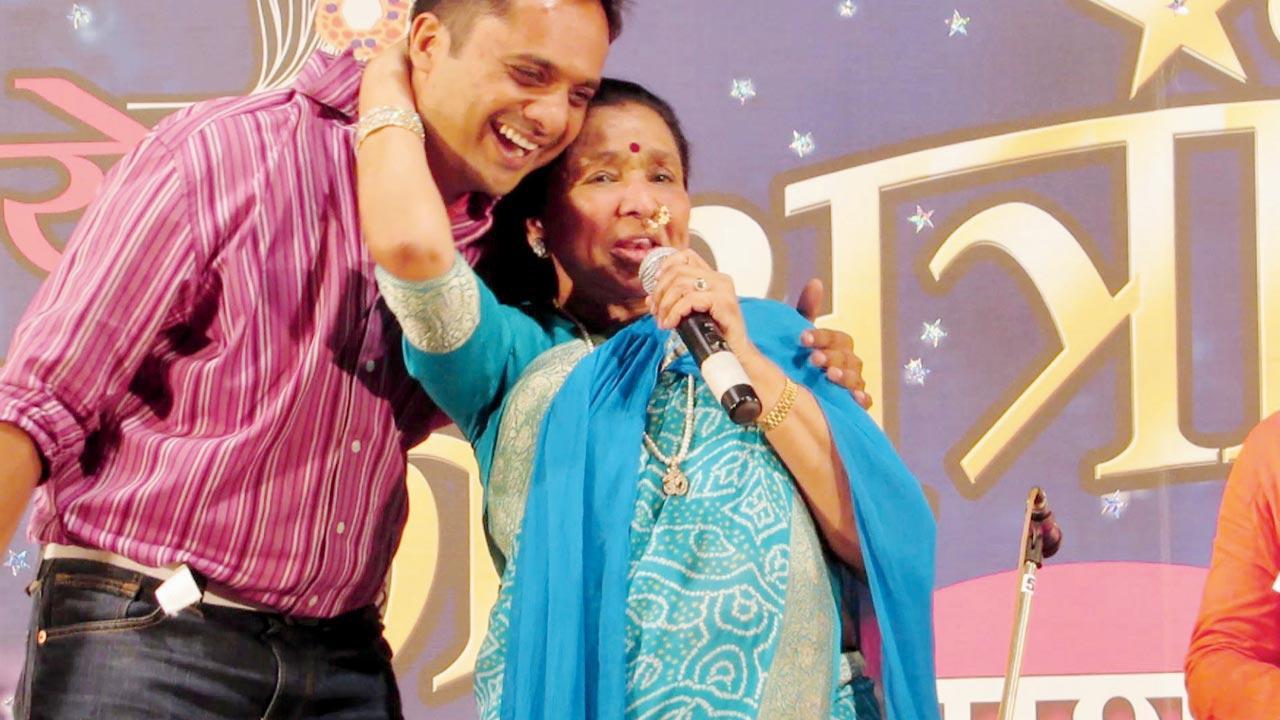 Asha Bhosle
Asha Bhosle's grandson Chin2 Bhosle represented India in the annual National Association of Music Merchants (NAMM) show in Anaheim, California. It was held virtually this year from January 21 to 24.
"It was an exhilarating experience, especially for an independent artiste, to be among the few selected worldwide," says the former Band of Boys member, who now teaches music. The band was formed in 2001, and the original members comprised Karan Oberoi, Siddharth Haldipur, Sherrin Varghese, Chintoo Bhosle and Sudhanshu Pandey.
 

 

View this post on Instagram

 
About his aaji, he says, "There's only one Asha Bhosle and she is the bearer of the legacy. I don't come anywhere close to her. It would be a great disservice to all that she's done, so I don't every try. I only want to help youngsters fall in love with music. It heals and bonds."
Speaking of Asha Bhosle, the veteran singer recently spoke to IANS about the COVID-19 situation. She said, "Under this Covid-19 situation, I have shot videos turning hairstylist, makeup woman and designer beside performer. I have enjoyed it to the hilt. I have cooked many dishes. I also spent my birthday with my grandchildren Zanai and Ranjai and my son Anand and daughter-in-law Anuja. I simply loved it."