Banda Singh actor Arshad Warsi noticeably kicked about living a rural life in a village as he prepares to play a farmer in his next, set in the '80s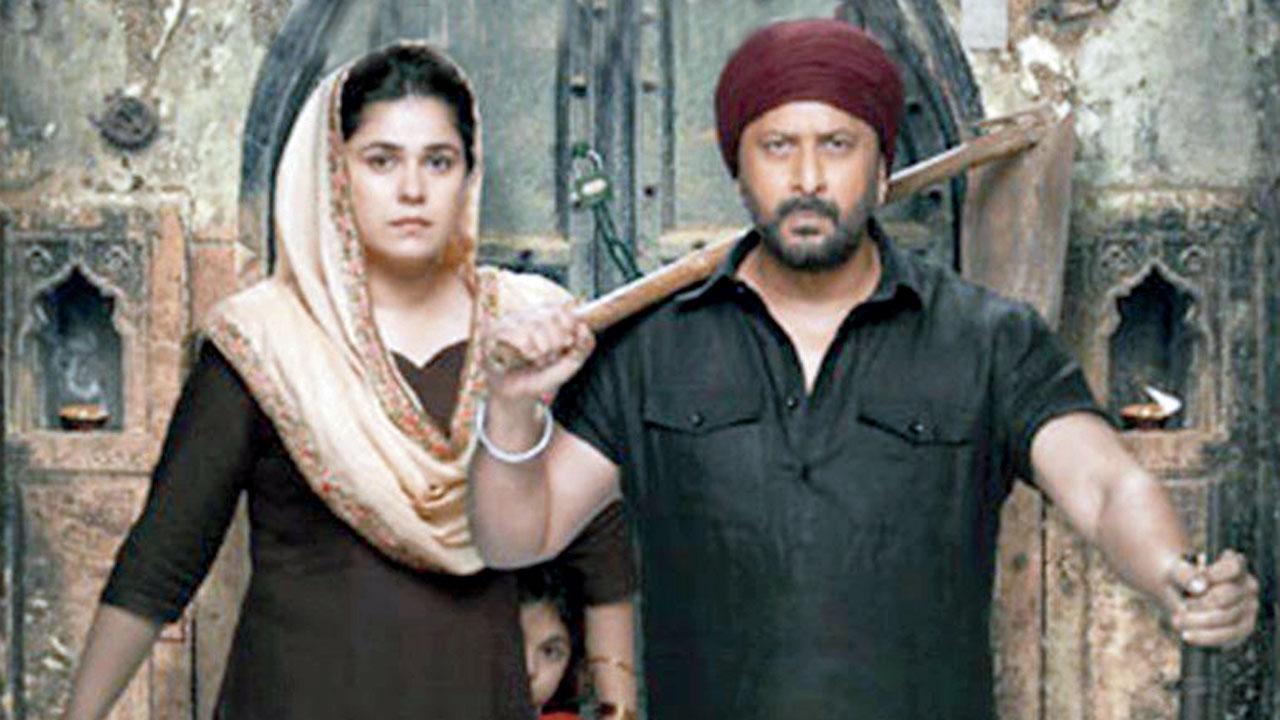 Meher Vij and Warsi in character
Although he prefers to approach a role intellectually, Arshad Warsi plan to take a different route for his next, Banda Singh. Trying his hand at method acting, the actor will head to a village in Punjab to live the life of a farmer, in a bid to understand his character. The seven-day experiment will commence this week, only a month after Warsi wrapped up the second season of the web series, Asur.
Warsi tells mid-day that he prefers to have control over his approach instead of depend on a workshop. "I will start shooting for Banda Singh soon over a 50-day start-to-finish schedule. I loved the script. Workshops are a waste of time. I have never played the role of a farmer before, and the world of this protagonist is a new one for me. The look is rustic. I sport a beard, and because it is set in the '80s, I am also trying to grow my hair. I want to live where farmers do, and familiarise myself with how they work on the field, including how they farm, plough, hitch the cows, and dig the lands. I also want to know how they live, and what they eat. I am a full-on city-boy, so I want to change my lifestyle there." However, should discussions to feature in an upcoming short film in the interim materialise, Warsi says he may have to reconsider his plan.
Also Read: Arshad Warsi's body transformation for new project is on point
Working on his physique over the past year has come handy for Warsi, who must pull off a few action scenes in this offering. "It is loosely inspired by a real incident that occurred in the '80s, and I needed to look convincing enough to beat up people. I love the Punjabi language, and am hence looking forward to playing this character." Having grown up with a father who spoke the language at home, Warsi can decipher Punjabi, but fails to communicate in it. "My director didn't want to use too much Punjabi because it can isolate the rest of the country. It is hence made in Hindi." Filming for Abhishek Saxena's directorial venture commences in Chandigarh soon.
Also Read: This time around, Arshad Warsi gets featured on John Cena's Instagram account