The ace designer spoke exclusively to Mid Day Online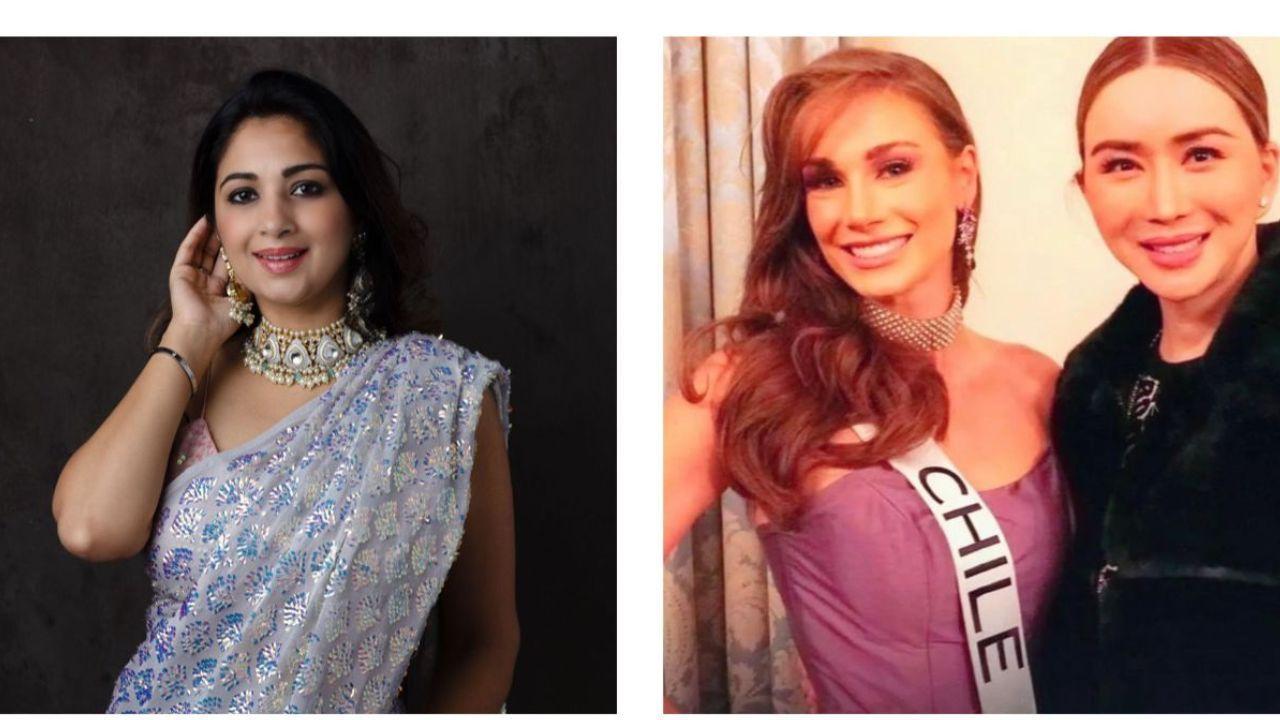 Pic Courtesy: PR
We have already witnessed designer Anjali Phougat signature style with Harnaaz Kaur Sandhu from India, who won the Miss Universe crown in 2021. This year too, she won hearts with her collaboration with Miss Universe participant from Chile Sophia Depassier. This year, R'Bonney Gabriel of US became Miss Universe 2022, with Amanda Dudamel from Venezuela and Andreína Martínez from Dominican Republic being the first and second runner-ups. The ace designer Anjali, not only interacted with R'Bonney at the ceremony, but also said that she would love to work with her for spreading awareness about sustainability in fashion industry.
Also Read: Anjali Phougat opens up on her equation with Ashmit Patel
ADVERTISEMENT
Speaking to Mid Day Online exclusively, Anjali said, "I would like to congratulate her on her big win and wish the best for her future endeavours. It feels great to see her win because she's a sister from a fashion designer community and I felt incredibly proud of her. She was one of my top three choices because of the causes she supports as it totally resonates with me. She also gave intelligent answers. She correctly said that women should never be judged on the basis of their age. I look forward to seeing her spreading more awareness around sustainable fashion and supporting recycling".
Also Read: Miss Universe 2022: Harnaaz Sandhu gets teary-eyed during last walk, pays special tribute to Sushmita Sen and Lara Dutta
Coming from a fashion designer background, Anjali could resonate well with R'Bonney's journey, which is inspirational to say the least. Anjali interacted with her father, who shared many incidents from her childhood days. Anjali added, "She (R'Bonney) comes from a very down-to-earth and humble family. Since his daughter is a fashion designer like me, we resonated well. We chatted about her struggle with her faith. Her father said something very beautiful and that is, R'Bonney is God's. She believes in God and wherever she is today is because of her belief and hard work. She prays daily. The conversation made me both emotional and proud. She is very talented, and an amazing fashion designer. It would be truly an honour for me to design for her. In fact, we were chatting right before the Miss Universe pageant and we discussed the same. I have invited her to walk for me during New York Fashion Week too". Has Bigg Boss 16 lived up to your expectations?