The actress speaks to mid-day.com about their music video Meri Zindagi Mein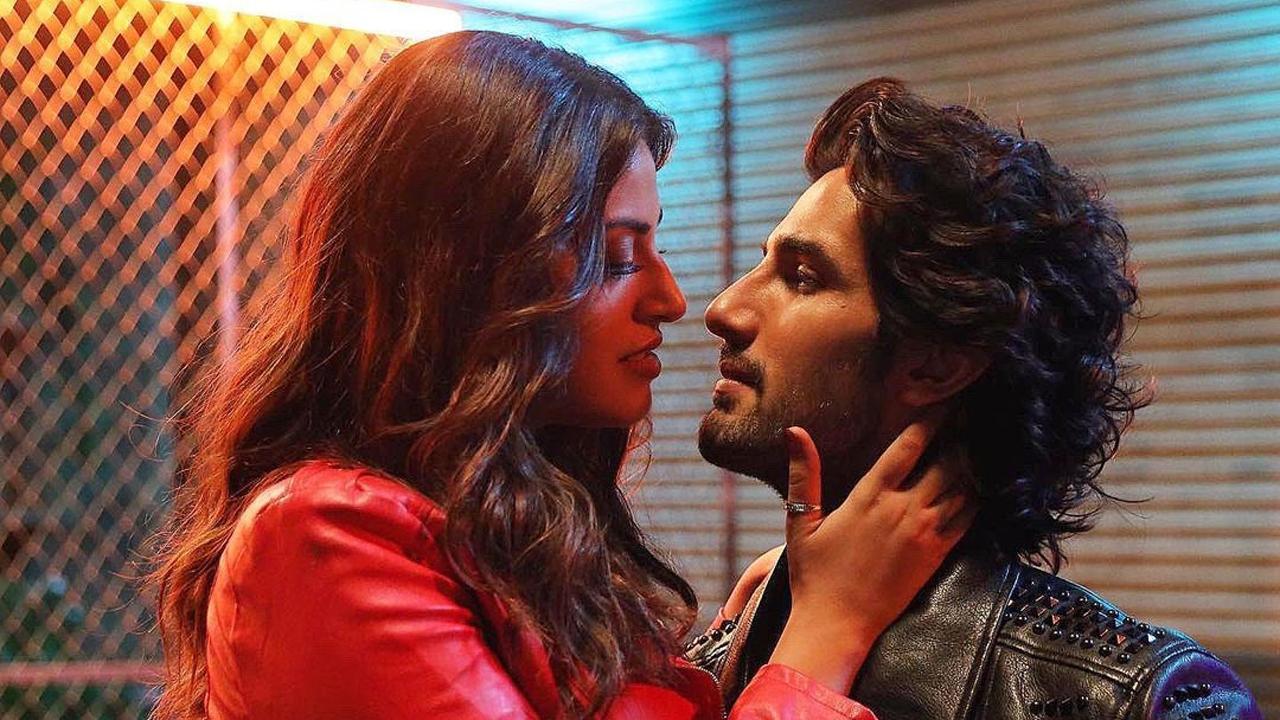 Anushka Ranjan and Aditya Seal in 'Meri Zindagi Mein'
Anushka Ranjan has teamed up with boyfriend Aditya Seal for their latest music video 'Meri Zindagi Mein', just a few days ahead of their wedding that is reportedly happening this month. While the actress remains tight lipped about the wedding date, mid-day.com has learnt the couple is tying the knot on November 20th.  Anushka spoke to mid-day.com about what the qualities that she loves in  Aditya, her take on romance and more.
What was it that got you on board for 'Meri Zindagi Mein'?
What I loved about the song was that it reminded me of the old school romantic Bollywood track which I've always wanted to be a part of! It sounds like something from a big screen, out and out romantic film.
How did the idea of Aditya and you featuring together come about?
The idea was Kumar Taurani sir's. He was the one who wanted to cast Aditya and me for the song, he had something in his mind and it turned out really good for both of us. Everyone is loving our chemistry and how it's looking. We were lucky to be selected for this video.
Any moments from the shoot you recall?
We shot in Goa after the first lockdown, everyone was happy to get back to work and travel as well. Our director was really funny, he would drop one liners here and there. We were always laughing on set. When it came to the pool scene I was hesitant, but when I saw the setup and how they were going to shoot it, it turned out to be one of the best shots in the song.
What are the qualities you admire about Aditya as a person in real life?
The qualities I admire about Aditya is that he is a simple person with a homely upbringing which I find very attractive. In this world where we live and work which is all about glitz, glam and show, it's rare to find someone be the way they are without feeling the need to prove a point to anybody. He's a simple person, smart, funny, quirky and hardworking. A mix of everything is what I admire about him.
Are you a romantic and what's the best part of being in love?
Far from it! I have never been romantic. If you send me a flirty text I don't know what to reply. That being said I'm a thoughtful person, in a relationship my gestures would always be thoughtful towards my partner. Even if it's a birthday I won't get one gift but fill a basket with small little gifts so it becomes wholesome. The best part of being in love is a sense of security and comfort with a partner who gets you, understands you. Love has a lot more layers than 'I'm in love with you.' It's a friendship a partnership that cannot be shook and a home to go back to!
Also Read: Vaani Kapoor and Anushka Ranjan: The inseparable friends in Tinsel Town