The mandate to curate the F&B experience for the Khandala wedding of Athiya Shetty and KL Rahul was given to 'Foodlink Catering'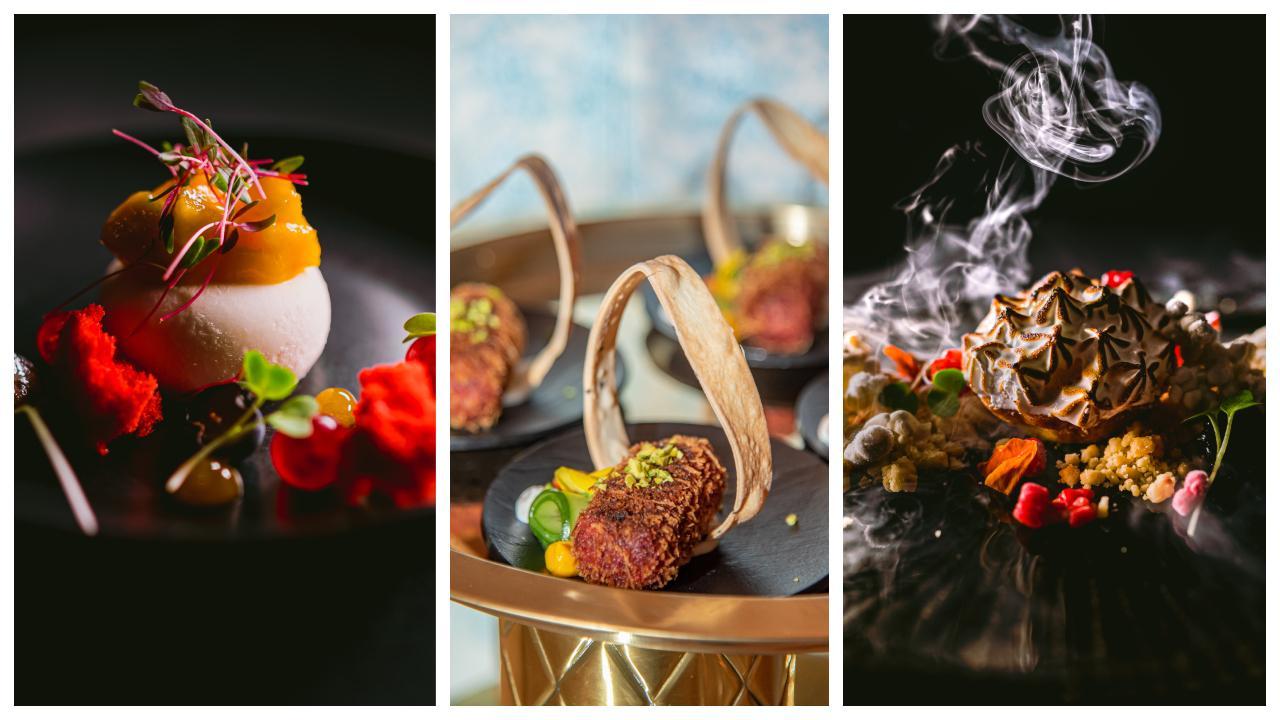 Pic Courtesy: PR
Just a few days back, Athiya Shetty and KL Rahul had got married in an intimate ceremony in Khandala. The event was attended by the near and dear ones of the bride and bridegroom. Besides the lavish wedding decor, what also made it to the headlines was the sumptuous menu which had everyone singing praises about it.  After an extensive research, Mid Day Online got its hands on the name behind the delicious menu. And the name was none other than that of 'Foodlink Catering', the very people who had catered to the likes of Deepika Padukone-Ranveer Singh wedding, Ambani-Piramal, Mehta Ambani wedding, Richa Chadda - Ali Fazal and many others.
Also Read: Athiya Shetty-KL Rahul wedding: A look back at their dreamy love story
ADVERTISEMENT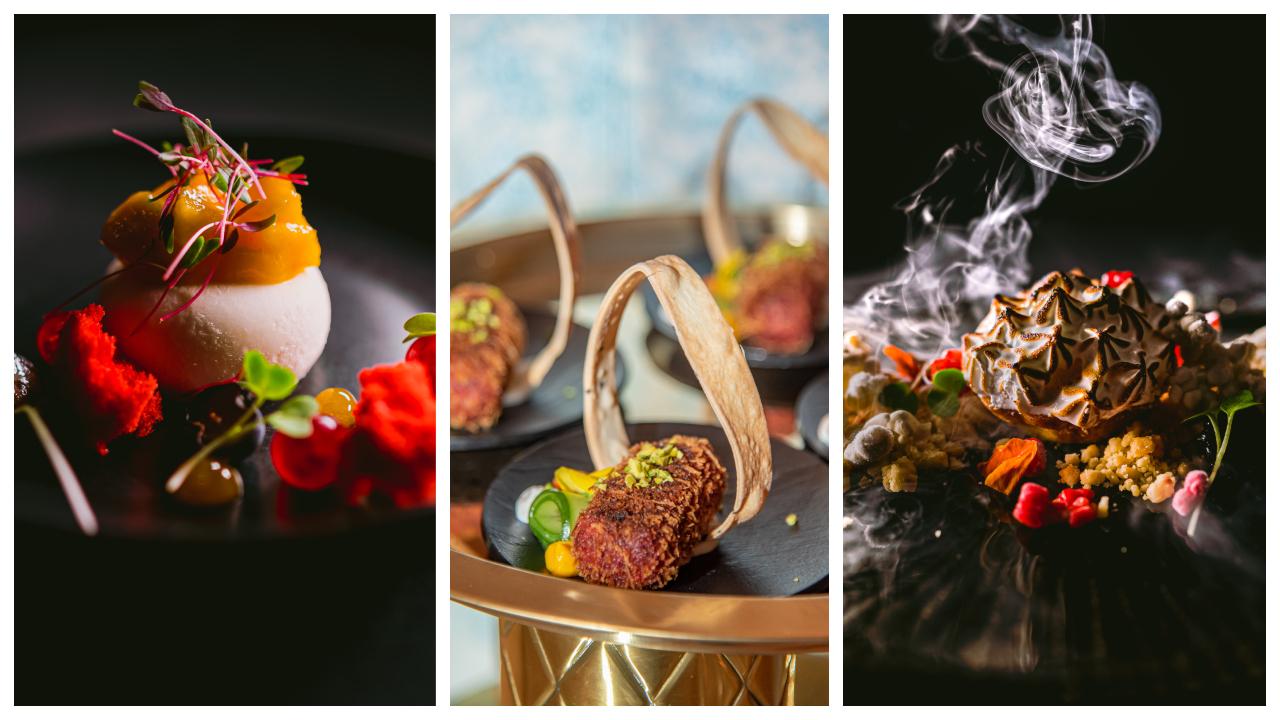 Athiya & KL Rahul demonstrated that they are a new-age couple for wanting a planet-friendly wedding to create a beautiful narrative of wholesome growth and collective responsibility. They celebrated the occasion with a lot of emphasis on sustainability. It was a wonderfully organized wedding with minimalist aesthetics, tastefully done decor and a mix of simple and fusion food. It was a zero waste and zero plastic celebration. That's why in place of plastic mineral water bottles, one could see water goblets and glass bottles for water, ceramic/ porcelain crockery and metal cutlery for food courses, premium glassware for the all-day bars and eco-friendly donas, mitti ke sikkore, bamboo cones for some chaats, desserts and starters.
Speaking exclusively to Mid Day Online, Sanjay Vazirani (Foodlink Luxury catering's CEO) said, "Suniel anna (Suniel Shetty) is very dear to me and I am so pleased to see how environmentally conscious everyone was. Public figures like them enjoy a lot of influence and their initiatives go a long way in defining the culture and encourage social responsibility. The menu and service for Athiya's wedding was engineered optimally, such that while it was not over elaborate, it featured the most mouth-watering varieties of cuisines and delicacies. The F&B experience was crafted elegantly featuring authentic dishes created by our internal culinary specialists including authentic Japanese by Chef Sadik and specialty chefs from Hyderabad, Lucknow and South India".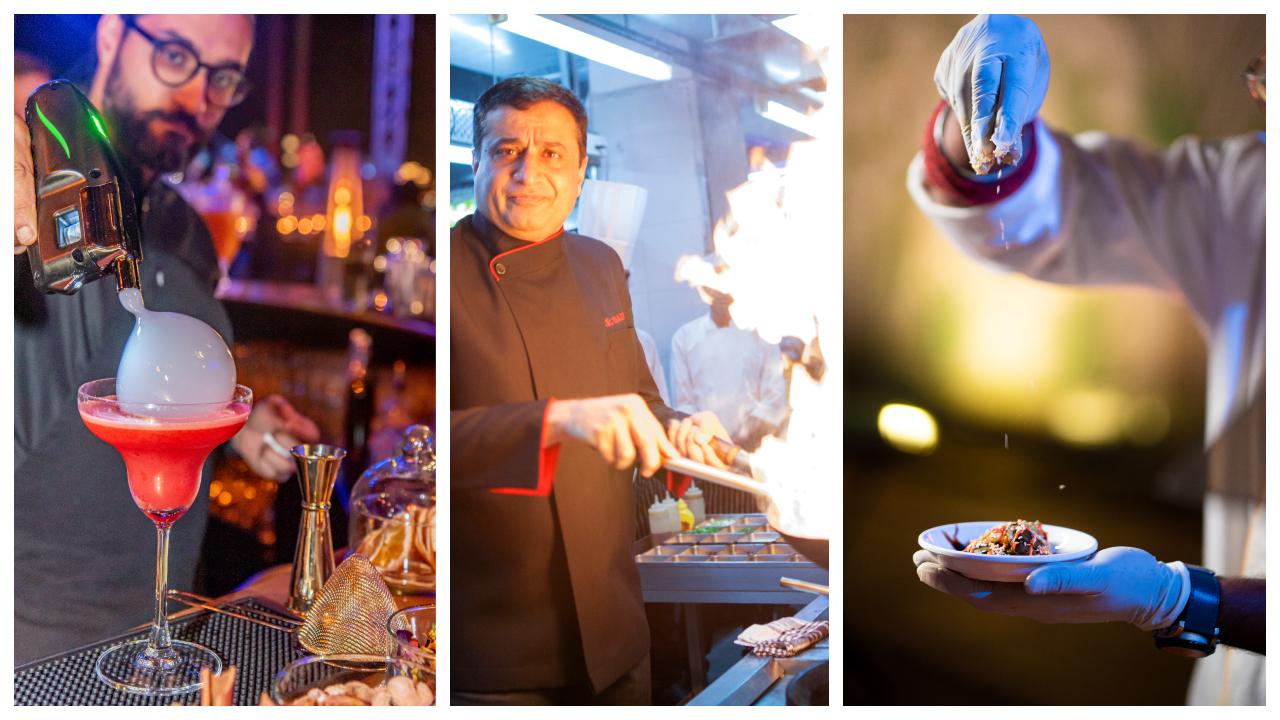 As for the wedding, the colour theme decided for the food presentation (which included buffet equipment, crockery, cutlery, glassware and tablescapes) was shades of gold for day 1, brass for day 2 and silver on day 3. All the food was prepared at the catering company's ISO certified central kitchen in Mumbai and was transported in refrigerated vans to the wedding venue in Lonavla. In addition to that, even a satellite kitchen was created in the backyard for the same.
The power couple's wedding festivities kicked off with a vibrant marigold-themed haldi ceremony which was hosted at the patio and cricket court. The haldi and welcome dinner featured stations for chaats, dimsums, appams, live risotto, kichadi bowls and desserts. A live 'Hongkong Stir Fry Station' was activated in the evening and remained open until after midnight. It was an interactive station where guests could customize their meal with their choice of protein, sauces, vegetables and choice of rice/ noodle varieties. The delicious desserts featured Indian varieties like lemon meringue tarts and lotus biscoff brownie.

On the second day of festivity, the chooda ceremony and mehendi sundowner was hosted in the evening at Patio and adjoining garden with tempting pass-rounds including Guacamole, Blue Corn Chips, Yellow Corn Chips, Red Corn Chips, Purple Corn Chips, Potato Chips, Mini Oriental Tacos with Pickled Ginger Air and other varieties. Other offerings included Mezze selection served in mono portions (Hummus, Truffle Hummus, Muhhamara, Labneh with olives, Marinated Olices, Pita, Lavash), Chef Sachin's special cheese Truffles, Galouti kebab from Lucknow, South Indian station featuring Mini Rawa Biscuit Dosa and other live dosa varieties, Mini Idlis and Paniyaram with cheese and chilli. Another highlight was the grill station was the New Zealand Lamb Chop, far Eastern Spiced Marinated Chicken, Pickled Chilli And Rosemary Spiced Prawns, Peppercorn Crusted Cottage Cheese Steaks, Grilled Avocado with Yuzu Beurre Blanc, Grilled White and Green Asparagus With Raclette Cheese, Rosemary Potatoes, Rosemary Skewered Chargrilled Vegetables and Herbed Butter Garlic Bread.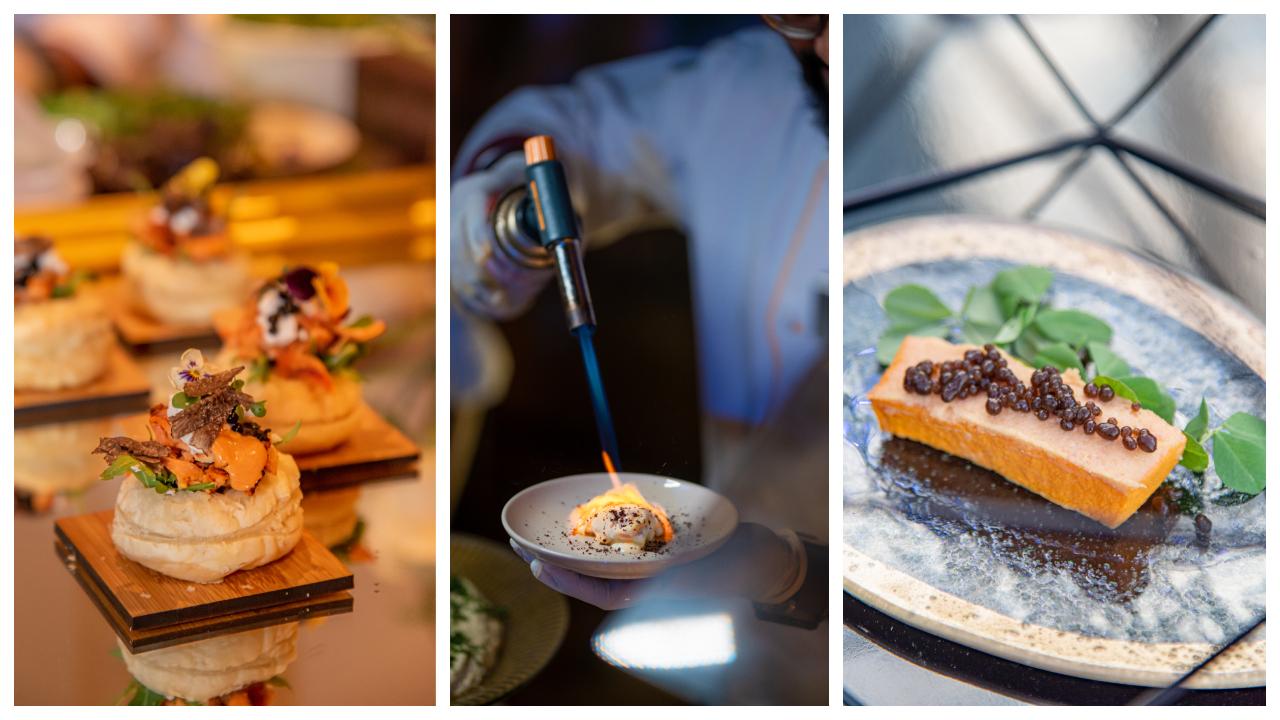 The main course featured authentic Hyderabadi cuisine with Nalli Nihari, Haleem, fresh lassan, lemon, Rawas Fish Fillet dry, Subz Diwani Handi, Achaari, baby Aloo, Dal Makhani, Paneer Pasanda, Khameer ki roti and other accompaniments. It also featured Ala Minute Pasta where guests could toss up their favorite shape (choices from fusili, whole-wheat penne, farfalle) with preferred sauces and vegetables and protein sprinkled fresh herbs and shavings of Parmesan; and Thai Curry Bowls in a coconut shell. The Churan/Khatai Station featured sour fruits such as raw mango, imli, awla, starfruit, ber, lili saunf etc served with salt, sugar and chaat masala. It was beautifully presented and made the guests nostalgic about their childhood and school days. The event also featured the dessert carts, ice cream carts and Crepe Stations offering a variety of crepes, phirni served in mitti sakoras, Chocolate Hazelnut Praline Mousse, Tres Leche, Sweet Tooth Cup Cakes and Chocolate Orange Cupcakes (Gluten free) and ice-creams in variety of flavours like Belgian Chocolate, Sea Salt Caramel, Mixed Berry and Coconut.
The third day started with pass-arounds for the baaraatis in silver trays. This included Truffle Popcorn served in bamboo boats, Thai spiced nuts & regular nuts served in cones, Avocado and Feta open Tartines and Strawberry tarts and refreshing beverages among others. The High Tea was hosted in British style with tiered tea Charlies, folded napkins, name placards, teapot, teacups, cutlery and cake slicers for serving, amalgamating a variety of flavors to cater to a modern palette yet preserving a classic touch for that old tea room look.
Apart from an elaborate tea & coffee station, one also saw Caprese Canapes, Assorted Mini Quiches, Bahn Mi Sandwiches, Caramelized Onion & Brie Tarts, Cucumber and Chutney Sandwiches, Scones with Clotted Cream, Strawberry Preserve, Tea Cakes and Eclair selection. Post the wedding rituals, the guests were served Mini Dabeli, Mini Sabudana wada and Kada Prasad in small silver bowls and spoons. As the mood changed to celebratory, Sushi Platters were on circulation with chopsticks. They featured an eclectic mix of sushis like Asparagus Tempura, Philadelphia Uramaki, Prawn Tempura Rolls, Veg California roll, Spicy Tuna rolls and Smoked Salmon Sushi Roll.
Also Read: Athiya Shetty-KL Rahul wedding: Read on to find details about the security and no-mobile policy
The dinner was hosted at cricket court and it featured Gourmet Kulcha Station including Green Chilli & Cheddar cheese Kulcha, Wild Mushroom kulcha with a drizzle of truffle oil, Rassey Missey Chole, Sarson Ka Saag with makkai Ki Roti; Mangalorean Selection featuring authentic Kori Roti, Mutton Sukkha, Prawns Gassi, Sukha Masala Pomfret fillet, Kadle Manoli, Koddel (Hulli Sambar), Bendekai kayirasa (Bhendi Curry), Brinjal Pullimunchi (Sweet & Sour), Neer Dosa, Malabar Paratha, Red Rice, Appalam, assorted pickles and chutneys; Japanese & Robata station featuring Aona Goma - Spinach in Sesame Sauce, Lotus Tempura, Nigiri Soy Sauce, Tofu Gochujang, Miso Cod, Shrimps Tempura, Spicy Aioli, Inaniwa Udon Noodles – Live - with a choice of vegetables, seasoned with sauce, Teppanyaki Edamame Black Fried Rice with Truffle – Live, Stuffed Robata Chillies, Wasabi Guacamole & Pickled Shallots – Live, Sweet Corn Ribs, Miso Butter & Togarashi – live as well as desserts, ice cream station, paan & after-mint station.

The after party on all the days were hosted at the Theatre Room and featured a separate menu with likes of Mini Hot Dogs (with the option of vegan sausages), live Maggi, Chocolate Basket and Slush, Ham and Cheese Sandwich, Grilled Cheese Toasties (with and without cheese option), Kheema Pao, Assorted Fries served with spicy mayo, Cheese Sauce, Peri Peri Dry Spice, Garlic Mayo and Truffle Salt. The menu also featured 'Coin Pizza' and a special Chocolate Cake which are Athiya's true-blue favourite.
"Exciting news! Mid-day is now on WhatsApp Channels

Subscribe today by clicking the link and stay updated with the latest news!"
Click here! Has Bigg Boss 16 lived up to your expectations?