The actress got into candid chat with mid-day.com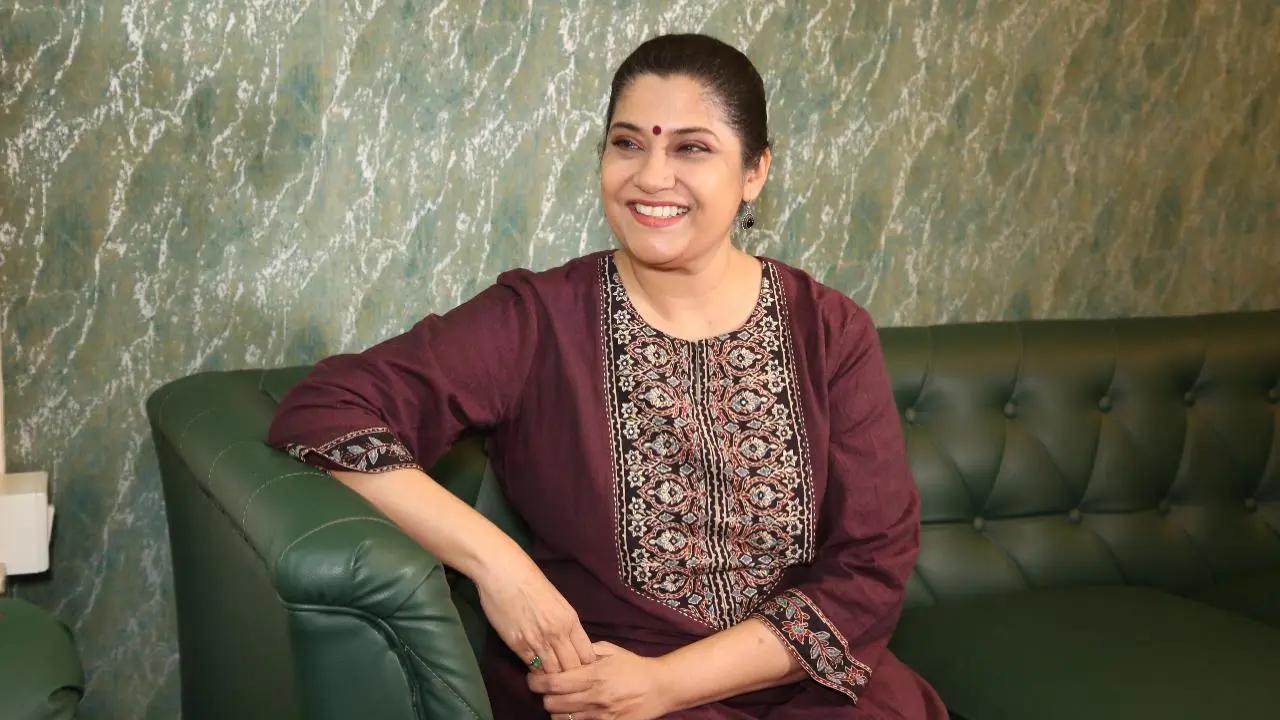 Renuka Shahane/Raj M Patil
Renuka Shahane, who began her acting career in the 80s having been part of memorable projects on television and in films, ranging from the popular 90s, show Surbhi to playing a pivotal role in Sooraj Barjatya*s superhit romantic drama, 'Hum Aapke Hain Koun' got into conversation with mid-day.com.
The actress who is known for a warm, beautiful smile reveals she was once criticised for smiling too much, by a noted television critic. Renuka recalled, "Now I'm mature enough to handle any kind of criticism. There was a time when I was doing Surbhi, where I was criticised for smiling a lot by a senior critic called Amita Malik, she used to write about television in the newspaper. At that time critics were taken extremely seriously, it played on me so much that the next time I went for the shoot of Surbhi, I stopped smiling. Siddharth (Kak) had to tell me that, 'We cast you because we love your warmth, so forget about critics and criticism, you just be yourself. People love you and that's all we want' So I went back to my normal ways."
Also Read: Exclusive video! Renuka Shahane says people predicted her marriage with Ashutosh Rana would last for a month
The actress adds that she was pleasantly surprised when she met the same critic sometime later. "On the 200th episode celebration of Surbhi, I met Amita Malik and she said, 'I have to tell you, you grew on me and now I can't imagine criticising you for your smile.' Criticism is like a school, you have to learn from what people say and there are certain people who you respect, their opinion matters to you. There are others whose opinion does not matter. These days with a phone everyone is a critic."
Watch video to know more! Were you excited about Priyanka Chopra and Nick Jonas`s daughter Malti Marie`s face reveal?