Dismissing the tag of a comeback film, Hera Pheri 3 director Farhad Samji says social media memes kept film alive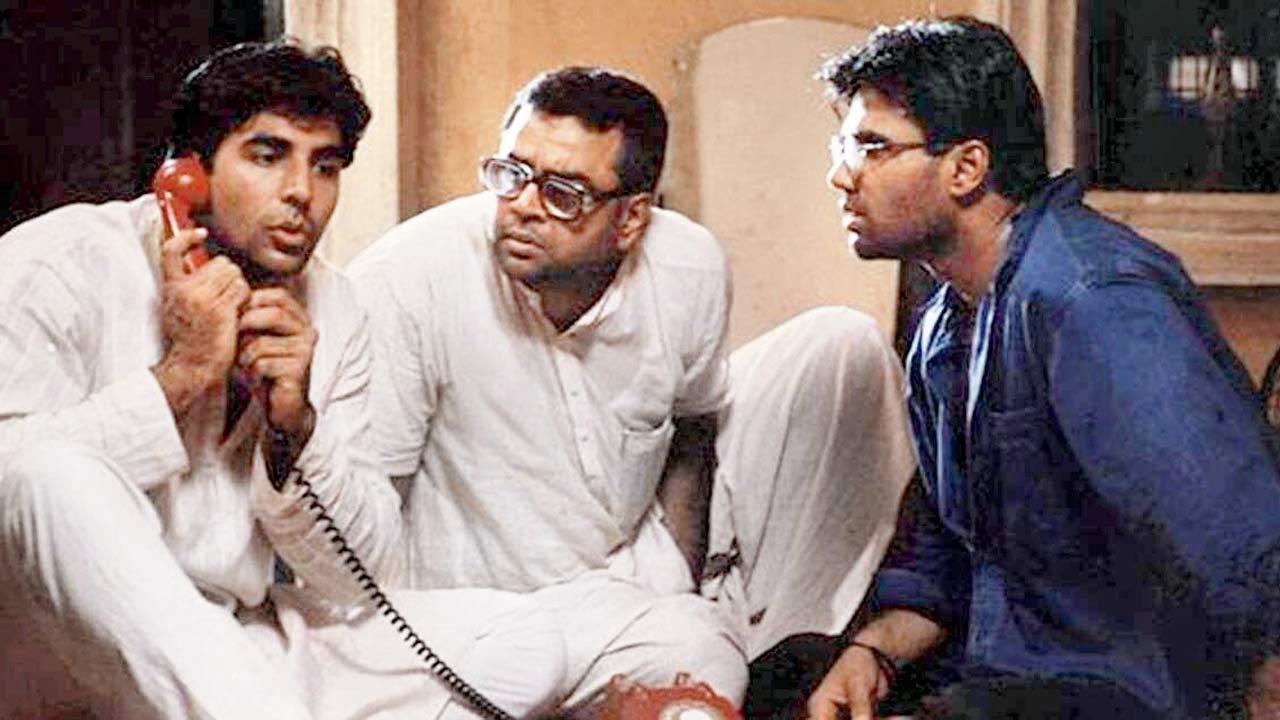 A still from Hera Pheri
Paresh Rawal, Akshay Kumar and Suniel Shetty-starrer Hera Pheri is easily among the films whose dialogues have been celebrated long after its release. The growth of social media gave fans a means to keep the movie alive with memes and jokes, none of which went unnoticed by industry folk.
Director Farhad Samji, who is set to helm the third edition of the film, asserts that the upcoming version cannot be called a "comeback film" since fans haven't forgotten the first two editions to begin with. 
ADVERTISEMENT
"Hera Pheri has remained alive all these years through memes, and satellite screenings. Films like Hera Pheri, Munna Bhai, and Golmaal are the kinds that stay in our hearts and in pop culture, indefinitely," he says.
An array of promising movies has established Samji's command over his craft, but fans of the franchise appear to harbour concerns about the new edition, given that the previous films were helmed by Priyadarshan and the late Neeraj Vohra. "The official announcement [of me serving as director] is yet to come. Let it happen, and then we can have a discussion on it." 
Also Read: Suniel Shetty looks forward to being back on set with Akshay Kumar and Paresh Rawal for 'Hera Pheri 3'
In the interim, he plans to train his focus on his next, Pop Kaun. The Disney+Hotstar project is based on a man who has multiple fathers. "I remember the moment when I zeroed in on the title. The idea of a man having multiple fathers [needed attention]. The fun began when we cracked the title, Pop Kaun. It signifies two things — one, you can enjoy the show while having popcorn, and two, it refers to the actual narrative."