Here's how the actor is celebrating with his family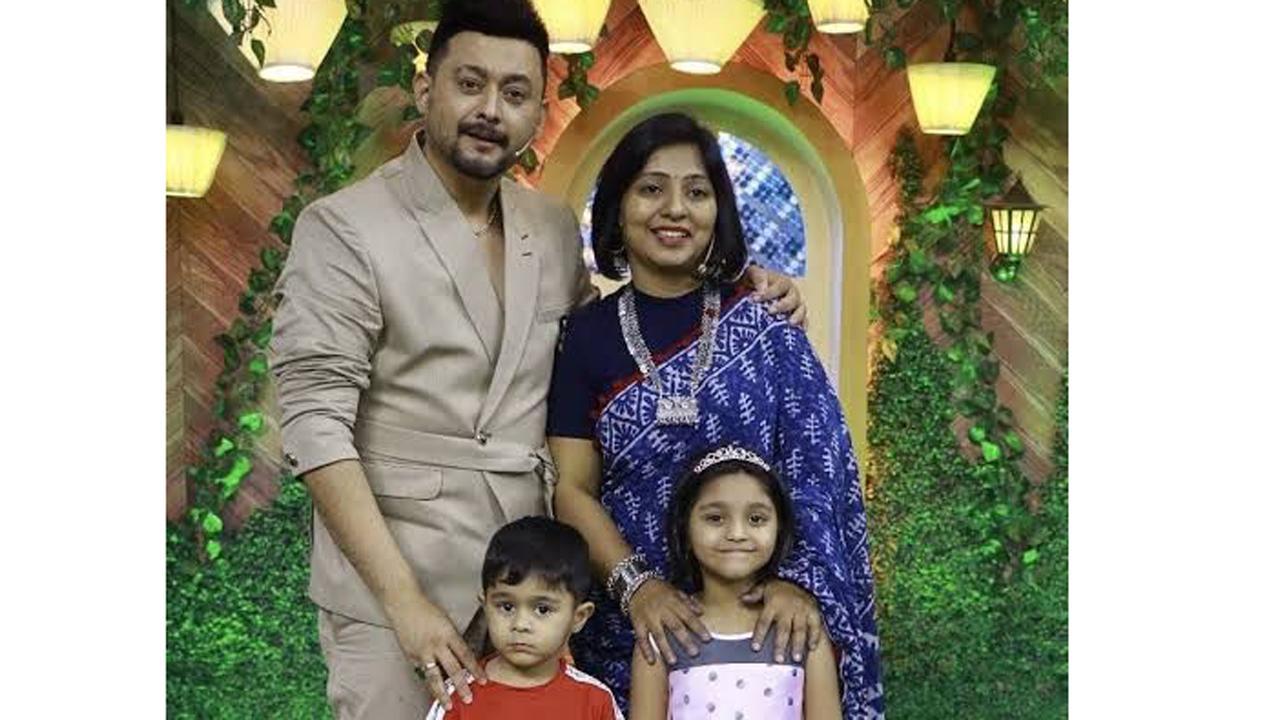 Swwapnil Joshi with family
Actor Swwapnil Joshi who is celebrating Gudi Padwa with family today, took some time off to share his plans with mid-day.com. Gudi Padwa is a spring festival marking the start of the traditional new year.
How will you be celebrating Gudi Padwa this year?
ADVERTISEMENT
Gudi Padwa is always special, it's the start of the new year for us. Especially after Maayra and Raghav my kids were born it's even more relevant, I enjoy introducing them to every aspect of our culture, festivities and their importance. We wake up early and shower, do the pooja together and raise the Gudi. Mom tells stories explaining the significance to the kids, which takes me back to my childhood. The kids keep asking questions about the food prepared or why is the cloth of a particular colour, everything has a beautiful significance. We will have an elaborate Maharashtrian lunch today, shrikhand puri is being prepared at home along with puran poli, the two star attractions. 
Any childhood memories of the festival that come to mind?
I've lived my life at Girgaon's Zoabachi wadi. All Maharashtrian festivals were celebrated with pomp and Gudi Padwa was huge. We used to have the Shobha Yatra that happens at places like Girgaon, Dombivali and Vile-Parle. My father would make me sit on his shoulders and take me to watch the Shobha Yatra. I had been watching the Shobha Yatra since childhood but after I played Kush in Ramayan, one of the organisers approached my father saying they want me to be on the truck and inaugurate the Shobha Yatra. 
What projects are you working on currently?
There's One OTT the platform that I'm building with my partners. There's shop with you a small e-com setup and we started the jewellery vertical. There will be two films this year and one web show. I also want to get back to theatre in someway. I want to dabble in all forms of entertainment and hope the new year brings success, health and good luck. 
Also Read: Gudi Padwa 2023: Isha Koppikar Narang describes her love for Nauvari saree Which of these is your favourite movie starring Alia Bhatt?