A section of netizens, including social media watchdog Diet Sabya, found similarities between poster of Marjaawaan song and a photograph featuring Belgian couple Camille Demyttenaere and Jean Hocke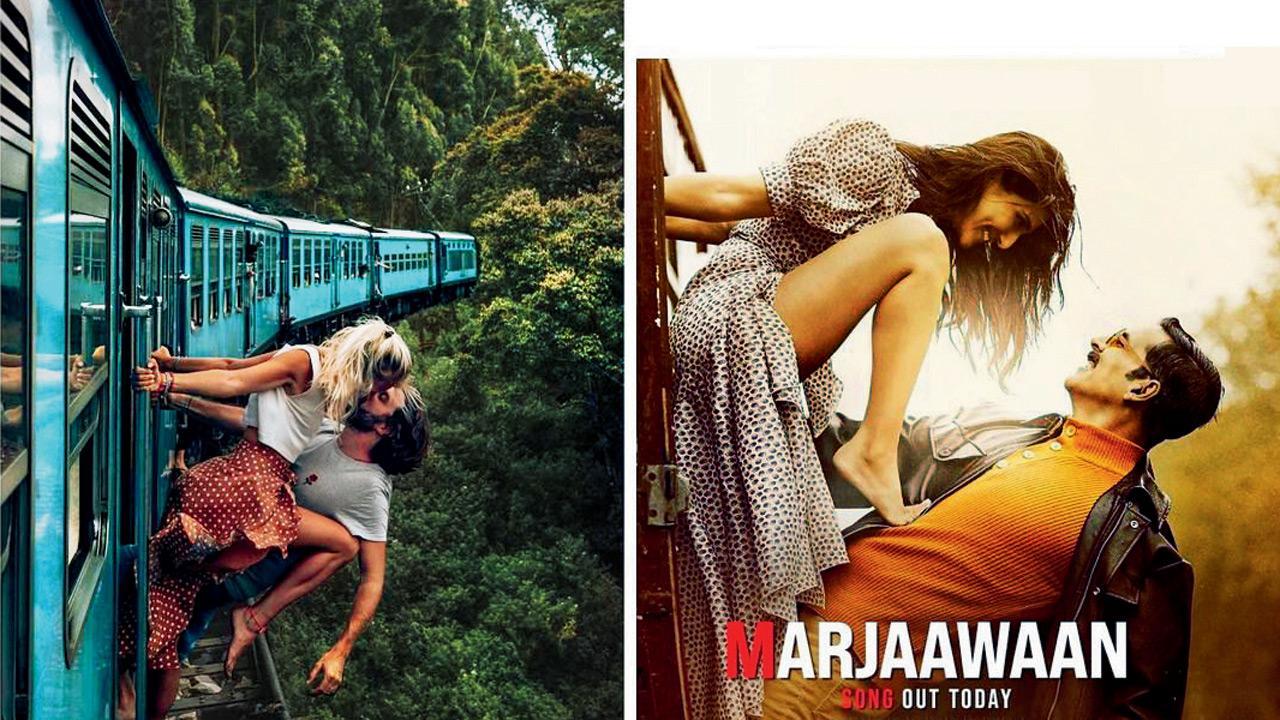 The Belgian couple Camille Demyttenaere and Jean Hocke, BellBottom song poster
On Friday, as soon as the track Marjaawaan from the upcoming film BellBottom dropped, a section of netizens, including social media watchdog Diet Sabya, found similarities between a poster of the song and a photograph featuring Belgian couple Camille Demyttenaere and Jean Hocke. The two are hugely popular on social media for pictures of their getaways across the globe. Netizens pointed out that Vaani Kapoor and Akshay Kumar are seen striking a similar pose. Some also expressed concern for other couples imitating them, especially for wedding shoots, as it could prove to be dangerous on a moving train.
Willow talk
ADVERTISEMENT
Arjun Rampal padded up to face some googlies and off-spin at the Charterhouse School grounds, the hotspot of cricket action in Surrey. The actor is holidaying in England with partner Gabriella Demetriades and son Arik. "Game on," he captioned the photograph. Though Rampal did not disclose how many runs he scored, fans hoped he was not dismissed for a duck. Rampal particularly enjoyed playing in typical British weather ­— an overcast sky with the threat of rains looming large.
Sparkling time
Aadar Jain celebrated his 27th birthday in Alibaug with his gang of besties, including rumoured ladylove Tara Sutaria. The Hello Charlie actor hosted a barbecue bash to ring in his big day on Thursday. Pictures from the party, which have surfaced online, show Sutaria feeding cake to the birthday boy. She called him "my light" in a social media post. He replied, "I love you, sunshine girl." They sure are brightening each other's lives.
It's special
Considering she is a huge draw in Kerala, Sunny Leone's upcoming film, Shero, holds a special place in her heart. She shot for Sreejith Vijayan's psychological thriller across the state. As she wrapped up the multilingual's shoot in Munnar, the actor stated that there some films that challenge you and make you want to push the envelope. Shero was one of them.
Talk to the hand