Sources say Manoj Bajpayee, who was to play villain in Hrithik Roshan-led desi remake of 'The Night Manager', bows out due to date issues.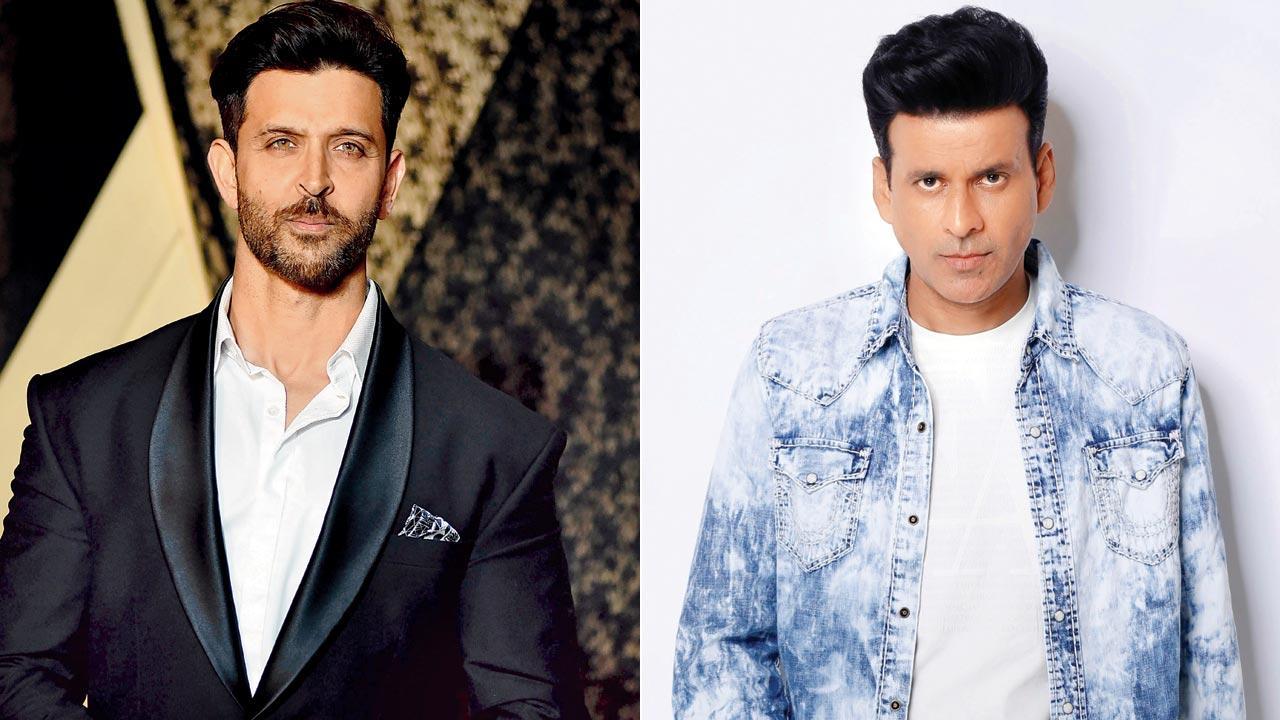 Hrithik Roshan. Pic/AFP; (right) Manoj Bajpayee
While Hrithik Roshan has been long roped in to front the Indian adaptation of the popular show, 'The Night Manager', the principal casting is taking longer than expected as actors' dates have been reshuffled due to the pandemic. With Roshan stepping into the shoes of Tom Hiddleston's Jonathan Pine, the makers were in talks with Manoj Bajpayee to play Richard Roper, an arms dealer who masquerades as a business magnate. The role was essayed by Hugh Laurie in the 2016 BBC One original.
Tom Hiddleston and Hugh Laurie in the series
The latest buzz indicates that Manoj Bajpayee has dropped out of the ambitious Disney+Hotstar offering. "Manoj sir was in advanced talks for the series. But due to the second wave of the pandemic, two of his productions have been delayed. The actor is currently shooting for a film in Uttarakhand, post which he will turn his attention to the pending projects. He realised that he won't be able to match his dates with the rest of the cast, and decided to bow out of the venture," says a source from the production team. The espionage drama, helmed by Sandeep Modi of 'Aarya' fame, is expected to go on floors by the year-end, depending on the situation in the state and the status of Roshan's other project, the 'Vikram Vedha' remake.
mid-day reached out to the show's production house Banijay Asia, which remained unavailable for comment.
Also Read: 5 scenes from the trailer of 'The Family Man 2' and what you can expect