Proud of performing his own action scenes, Akshay Kumar bats for real heroes in the upcoming episode of KBC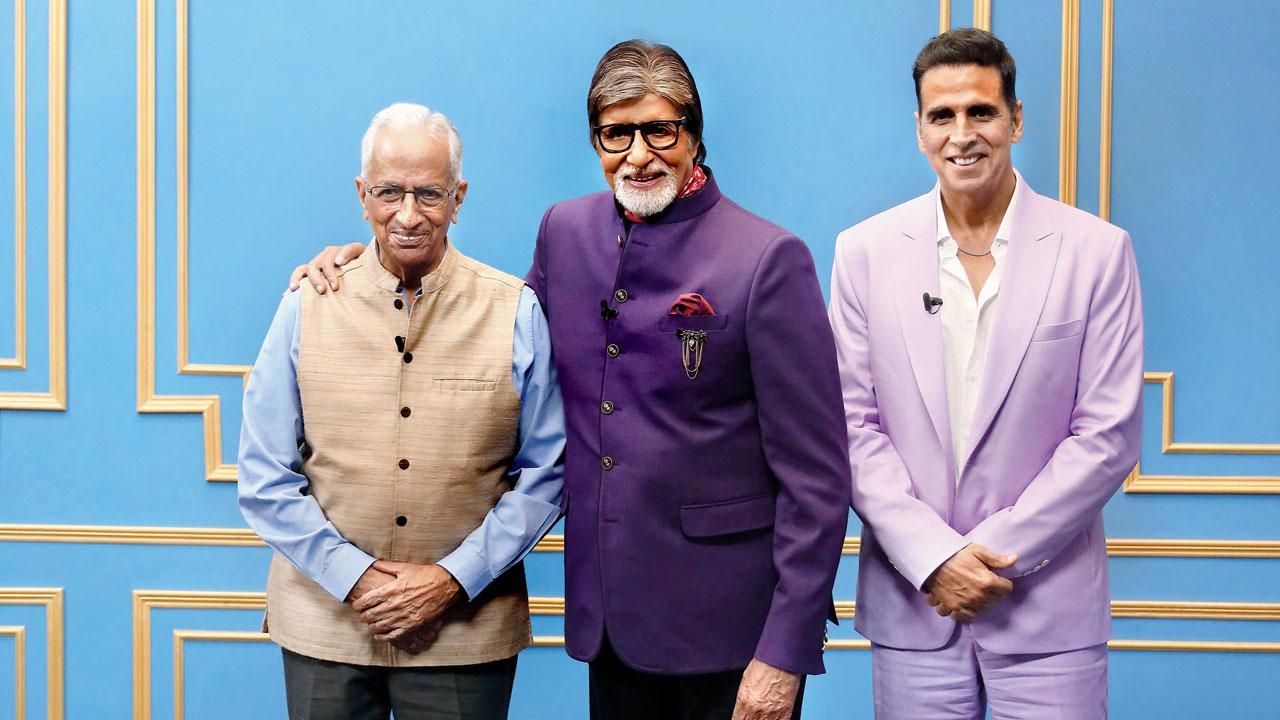 Prakash Singh, Amitabh Bachchan and Akshay Kumar
The 14th season of Kaun Banega Crorepati (KBC) is set to come to a close soon. The final week begins with Akshay Kumar joined by Prakash Singh, former DG, BSF, and DGP UP & DGP Assam, Patron of Indian Police Foundation, on the hot seat. Talking about how the Khiladi Kumar does dangerous stunts without opting for a body double, actor-host Amitabh Bachchan recalled a film in which Kumar played his son. "Amitji shared that for a scene in which Akshay's character has to set himself on fire, he refused to use a duplicate and did the stunt himself. Amitji had to watch Akshay from a distance, but couldn't due to the dangerous stunt," reveals a source.
On the episode, Bachchan took the opportunity to ask Kumar how he manages to perform such risky stunts. Kumar replied, "I don't call myself an actor first, I call myself a stuntman. I have been doing this all my life, and this is possible due to the martial art training and the sports I have played in my life. I have kept myself agile. Even today, I try to do as much as I can for my stunts." 
ADVERTISEMENT
Also Read: Akshay Kumar turns guitarist on Christmas, Twinkle says 'glad did not witness this'
The Ram Setu actor also highlighted how all the members of the stunt artistes association are insured. Kumar and Prakash Singh will donate their prize money to the Indian Police Foundation and Institute. It is a multi-disciplinary think-tank dedicated to working for police reform and the improvement of policing through research, capacity building, and policy advocacy.