Taaruk Raina grabbed eyeballs as an actor and a musician via the Netflix series Mismatched. In the latest episode of our Indie Insider series, he talks about his journey so far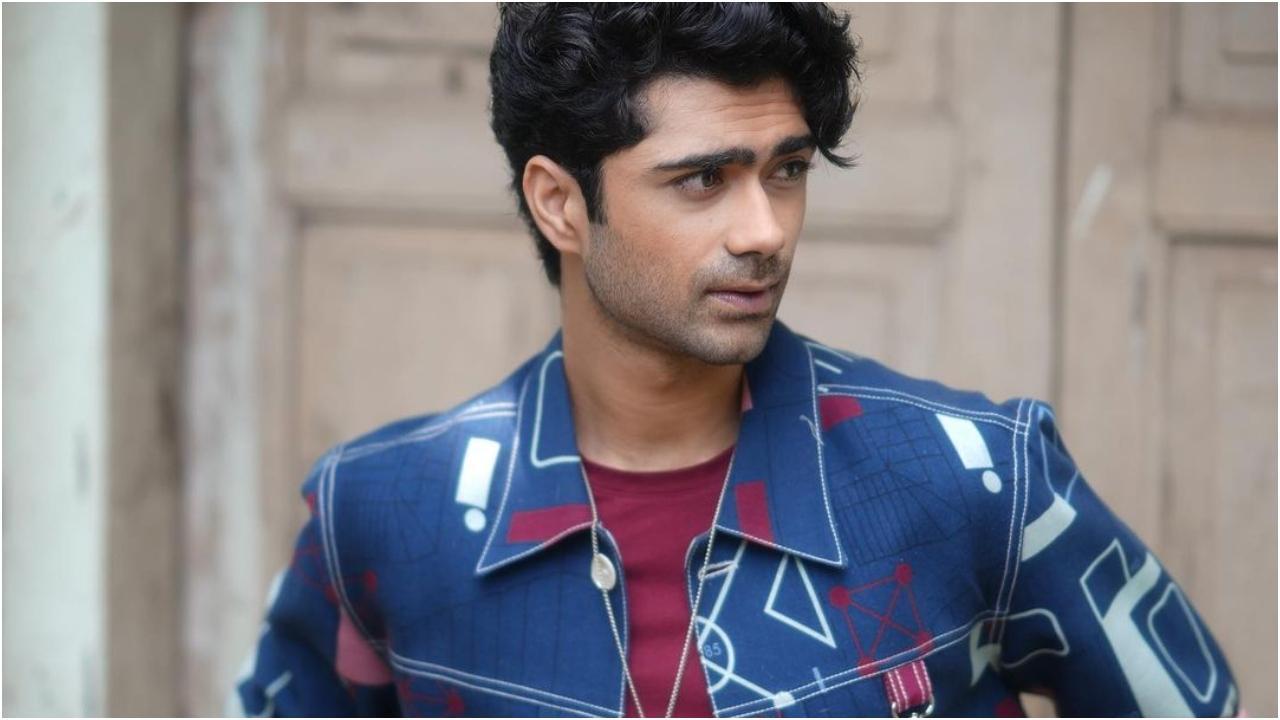 Taaruk Raina
Taaruk Raina, known for playing the role of Anmol Malhotra in the web series Mismatched, is also an accomplished musician. In fact, he is more inclined towards music than acting, which he says he had to learn. The young talent joined us for Mid-day's Indie Insider series, talking about his life and journey as an independent musician and actor.
''My journey as a musician has been quite a roller coaster, because I didn't know anybody in the music business. I had to work my way around, talking to people and friends who helped me out. Maybe five years back I would have thought that I won't be able to work through the sea, but I kept doing music and writing songs and did my first single with Sony Music. I got a chance to do my first single for Mismatched season 1 called 'Main Chala', and then in season 2 I got the chance to do Kho Gaye. I literally begged for it and somehow it just happened, post which I gained a lot of confidence, which made me feel that I might be able to do it," the singer-actor said.
ADVERTISEMENT
Taaruk started singing at a very young age, since he was in school. He has done many bar and wedding gigs as well and he thinks he hasn't left any stone unturned. He thinks that people have seen him before as an actor but in reality, it came later than that.  "I'll do whatever I can, jahan bhi kaam mile. I have always been connected to music all my life since a kid, but I had to kind of learning acting," he said.
When asked about the survival of independent music, Taaruk said, ''It mainly survives because of the love for music, because it is not always like a return on your investment as such. It's not always like that. You put your heart and soul into it. If you do something independently, you put a piece of you in it, it's not like you are doing it as a product."
Pure love for music is what drives any independent artist, which is not the easiest journey for a musician, but it is also rewarding if it works out. During the interview, Taaruk talked about how he loves to perform and loves being on stage, which he thinks he is getting closer to.
He credited The Yellow Diary member and producer, Himonshu Parikh, who is also a very close friend, for his understanding of music and what he actually wanted. Himonshu has seen him grow as an artist from day zero.  Taaruk talked about learning music via YouTube and not having the technical knowledge about it. Hence, he also thinks that it is always good to get different perspectives from people as you even get to learn a lot. The Yellow Diary is also Taaruk's favourite band. 
Talking about his song 'Narazi' which he wrote in 2019, Taaruk mentioned, "Sometimes you write songs in 10 minutes, sometimes you write two verses and a chorus in ten minutes and sometimes you take a year as you write most of it very quickly... it's like Legos, you keep building it. The same happened for Kho Gaye...I didn't rush myself at all because I wanted to keep it simple and emotionally strong." He talked about how the mood and vibe matters when you are working on a song. 
Talking about his upcoming projects, Tarruk mentioned 'Mismatched Season 3', 'The Broken News Season 2', and of course much more music.
"Exciting news! Mid-day is now on WhatsApp Channels

Subscribe today by clicking the link and stay updated with the latest news!"
Click here!