The Indian singer-songwriter recently performed some of his most loved hits in the city. In an interview with Mid-day Online, Ali talks about how Mumbai is his 'mathrubhumi'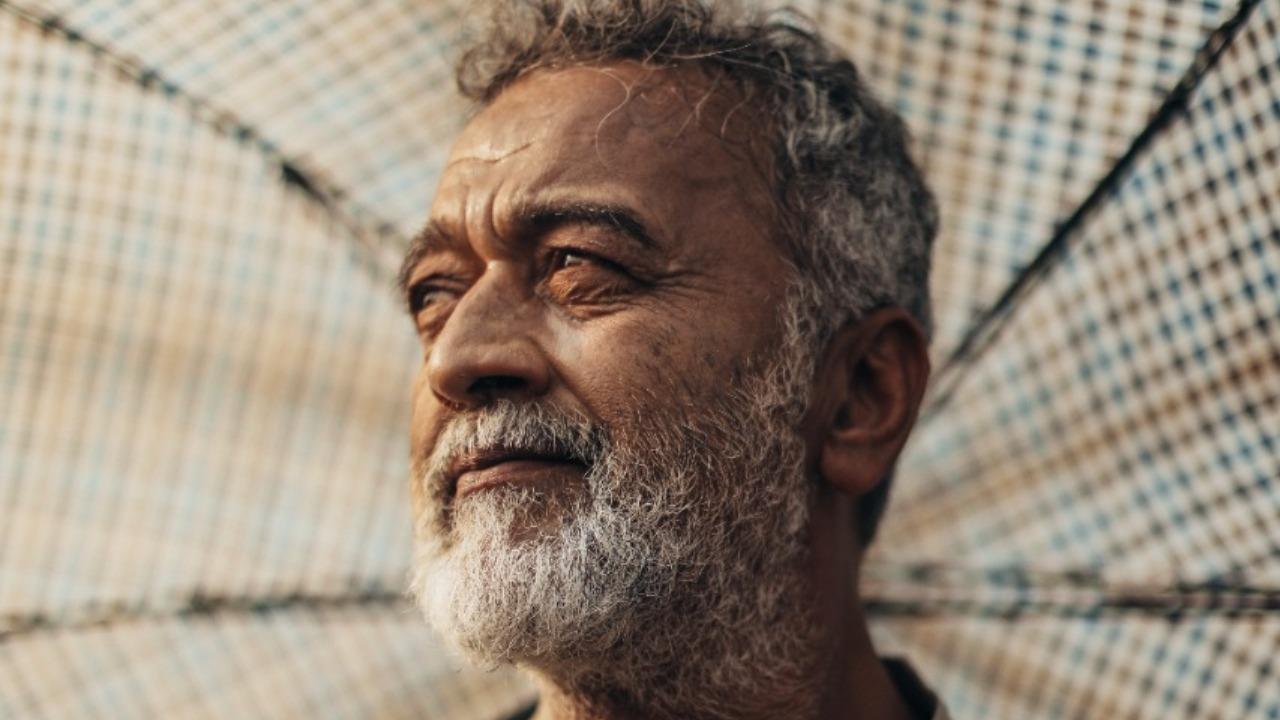 There have been plenty of indie artists who have released music in the last 30 years but Ali's evergreen numbers are undeniably some of the best in the country. Photo Courtesy: Lucky Ali
How many of us have grown up humming along to Lucky Ali's 'O Sanam'? The song, which is one of many hits by the singer, features regularly on our playlists or at open-mic nights and has the ability to instantly transport one to simpler times. Over the last few decades, he has produced many memorable tunes such as 'Gori Teri Aankhen' and 'Na Tum Jaano Na Hum', among others. There have been plenty of indie artists who have released music in the last 30 years but Ali's evergreen numbers are undeniably some of the best in the country. 
Most recently, Bengaluru-based Ali released a single along with his brother-in-law, New Zealand musician Mikey McCleary called 'Intezaar', which has also struck a chord with his fans around the world. While the track was worked on during the last two years of the Covid-19 pandemic, the music of it was composed much before the time. It showcases how he has constantly been involved in evolving his music, as he pointed out during the interview.  
ADVERTISEMENT
Mid-day Online spoke to Ali over email, while he was in the city to perform at the NH7 Weekender Mumbai Takeover, an extension of the music festival organised by esports gaming company NODWIN, earlier this year. The 63-year-old singer, who calls Mumbai his home, talks about why he loves the city. He also dwells on how he has been refining his craft over three decades and how he plans to release more music in the coming months.   
Here are edited excerpts:
What inspired you to create your recent single 'Intezaar'? Is it a product of the pandemic?
No. 'Intezaar' was worked upon in the pandemic but the idea was created much before. We had composed the track before the pandemic and had intended to work on it at a later date. We felt the pandemic was the right time for us to revisit the song and work on it again.
Did the pandemic influence your life and music in any way?
Not that I know of. The pandemic gave me a bit more space in general. I didn't do much during the pandemic in terms of my music. In fact, during that time, I had the opportunity to actually sit back and look at things. So, nothing's really changed. Just came back to where I left off. 
In late 2020, you gave a surprise performance at a Goa restaurant that went viral. What made you suddenly decide to play at the venue and what was it like to play for a smaller group of people?
That little performance in Goa wasn't planned. There was a band that was playing at that restaurant and they invited me to come and perform a track or two. I just obliged. So that was what it was. It was an out-of-the-blue type of situation. So, yeah playing a smaller intimate show is always a bit more challenging but also allows us to connect deeper with our audience. 
You have sung at so many live shows over the years. Now that the pandemic is pushing forward the idea of intimate gigs, how do you see that playing out? Which one would you prefer among the two?
I like to sing. And I like to sing anywhere, whether it's a smaller venue or whether it's a virtual venue. Or, even for a larger crowd, depending on the situation. We enjoy playing for people who listen. And when you have that, then the gig, however big or small, is lots of fun.
Your music hits are evergreen. How have you seen indie music change over the last 30 years since you first started?
Frankly speaking, I was more concerned about the evolution of stuff that I was doing. Because I felt that I could have done so many things within my first few releases. But my capacity, my knowledge or the experience needed to do that kind of stuff was limited. So, over the years, it's been a journey of albums and concerts on the road, in the studio, that kind of a thing. I've just been finding time to ideate with the people I work with. And, once in a while, we listen to interesting music from outside. There are lots of good artists that we listen to in the course of our work. The technology has changed and the approaches have become more refined. Of course, there's going to be a lot of new artists coming out and expressing themselves. That's a very positive development.
Having spent a considerable amount of time in Mumbai, what is your favourite aspect of the city's food and culture?
The city's food is like home food. We grew up in Bombay, so it is like our 'Motherplace', our 'Mathrubhumi'. I identify with this city's energy, growth and progress. It gives me great joy to be part of this city and to 'be a Mumbaikar.'
What are you currently working on and what can fans expect this year?
Well, I hope I don't let their expectations down but what I'm doing at the moment is basically compiling all the music that I had written over the years and releasing it with Farmhouse Music, that's my label. I am also working on different live-show formats with the band. Hopefully, we can showcase that soon along with the next couple of songs which I'm really excited about.