The news of the new arrival was out after a fan asked her, "Where's baby number three?" Haydon replied, "In my arms."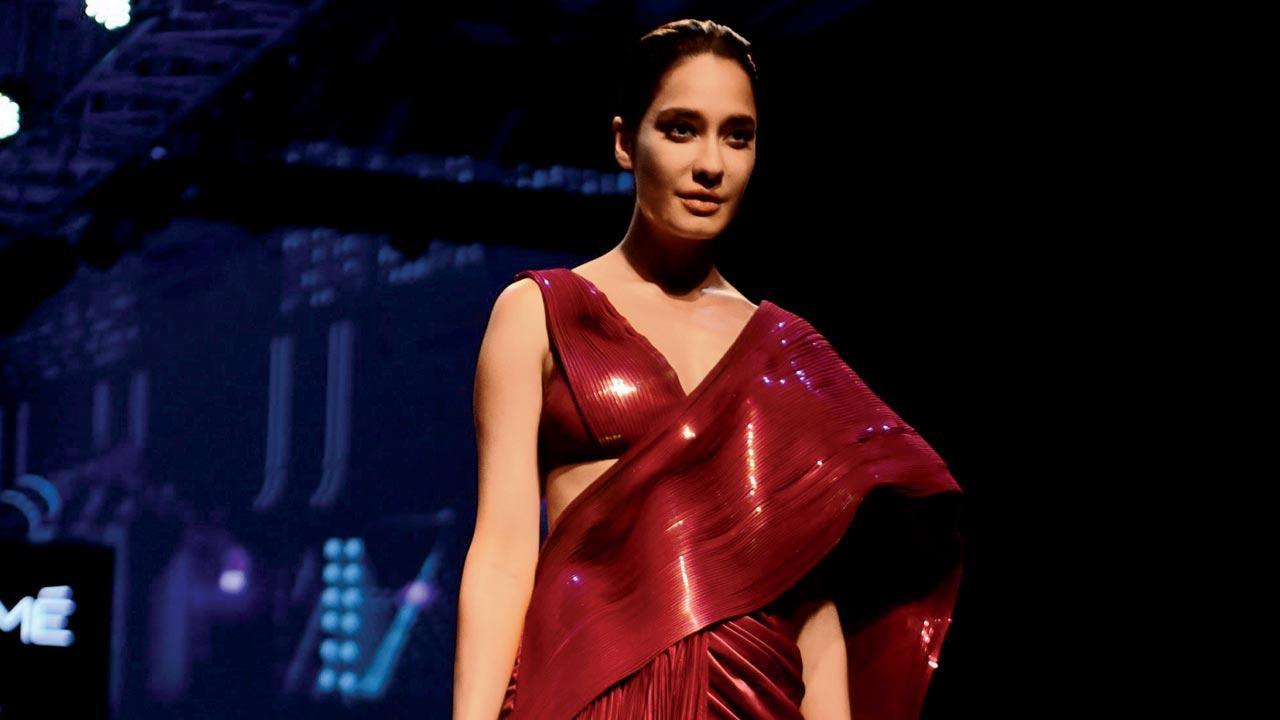 Lisa Haydon. Pic/Bipin Kokate
Lisa Haydon and husband Dino Lalvani welcomed their third child, a girl, but the 'Queen' (2014) actor chose not to announce it on social media. The news of the new arrival was out after a fan asked her, "Where's baby number three?" Haydon replied, "In my arms." The model-actor had reportedly said that she was due on June 22, adding that as she could "feel the contractions, it might happen sooner."
Lisa, who got married to Dino Lalvani in October 2016, gave birth to her first baby Zack in 2017. The couple were blessed with their second baby, Leo, in February 2020.
Also Read: User asks Lisa if she loves being pregnant, she says, 'A very special time.'
In an earlier post on social media, Lisa wrote, "Any other moms out there nervous about another baby coming along while you still have a baby in your arms? I worry about his little emotions, how will he feel and express himself while he's yet learning how to talk. Precious boy, you are so loved and will be ever so even when your sister arrives in ten weeks."
 

 

View this post on Instagram

 
Here's congratulating the couple on their new arrival!
Also Read: Lisa Haydon on baby shower: No wine was consumed by me while taking these photos