As he discusses his latest track with DJ Shadow, Jaan Kumar Sanu on being the famous dad's son who must still work his way up without support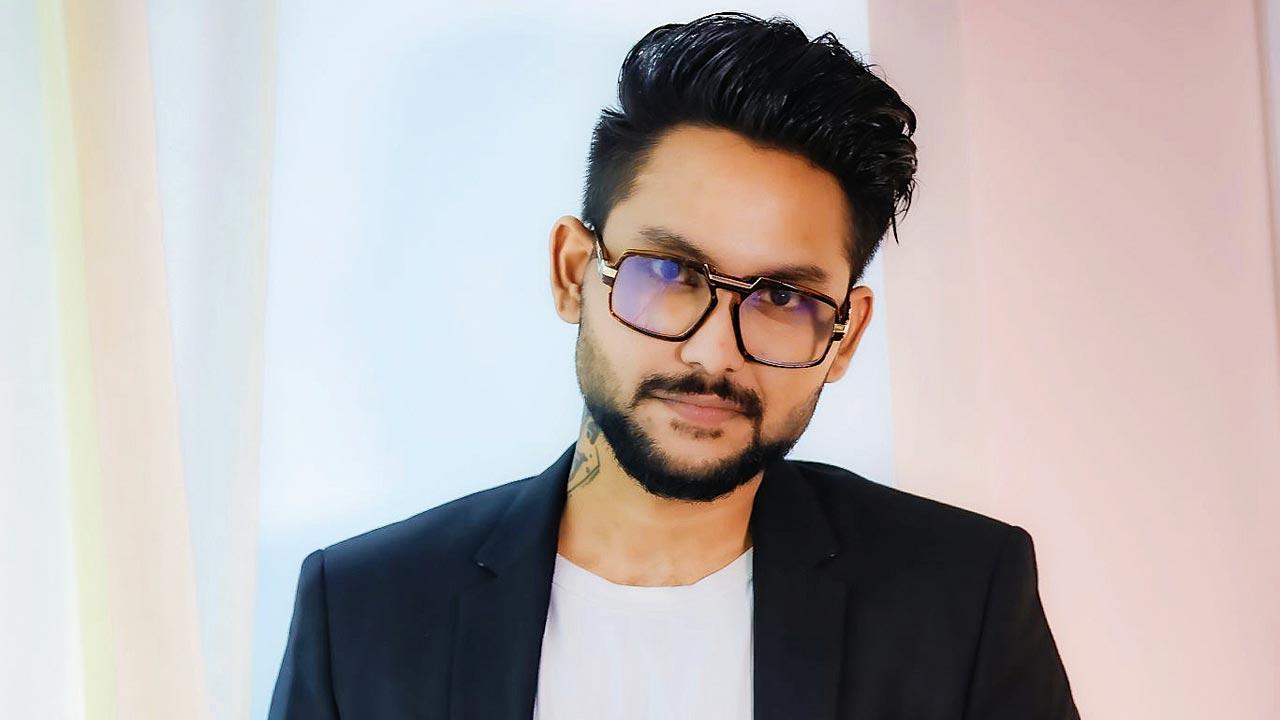 Jaan Kumar Sanu
Leveraging the fame he received on the last season of Bigg Boss, Jaan Kumar Sanu has been on a spree of releasing new music. In this interview with mid-day, he discusses his latest release with DJ Shadow, and being labelled a "nepo kid", even though he's never been afforded the perks. 
Edited excerpts from the interview.
How did your collaboration with DJ Shadow for Humko sirf tumse, come about?
I have been a fan of his work for a while. He is a rage in every party. I have a bucket list of people I want to work with, and he is among them. I sent him a text on Instagram, proposing a collaboration. When he replied, I was shaken up. He told me that he had been working on a song for a while, and wasn't finding a fit. He wanted me to give it a try. When I realised that the song was Humko sirf tumse pyaar hai, I [was dissuaded]. I told him it would be cliche to work on my father's song. He didn't understand what I meant, and that's when I told him I was Kumar Sanu's son. But he was excited to work on it. I didn't want it to sound like dad's version and had to work hard to avoid copying him. Giving it a fresh twist was a challenge I was looking forward to.
We've seen you work on an assorted bunch of projects. How would you describe your music sensibilities?
I think if a singer limits himself to a genre, that's a curse. I would predominantly sing classical music, because that's what I heard since the age of three to 15 — Sufi, semi-classical, and bandish. It limited me. My mom was instrumental in forcing me to listen to other kinds of music. If you consider musical legends like Kishore da [Kumar], you'll notice that he explored all kinds of music — from a comedy like Ek chatur anar, to a track like Chingari koi bhadke. Today, I can sing all kinds of songs, and in different languages. I've put in time, blood, and sweat to hone those skills. 
You've found yourself in the nepotism debate, which criticises the fact that less-skilled children of talented artistes get opportunities that they shouldn't. But in your case, things have worked the other way around. Those who've heard you sing will vouch for your skills, but have you been able to take advantage of your father's name?
The nepotism debate began on Bigg Boss with Rahul [Vaidya, singer and co-contestant]. That was the stupidest thing he did. My parents separated before I was born. I didn't have any support from dad, and didn't know I was his son [for a while]. If I had that card to play, I would have had 50 films behind me, and would be hanging out with the top guns. But, I am earning my daily bread. I have waited in garages, parking lots, and staircases for one opportunity to be heard, and I've been denied that as well. That's how it was for my father too. He had to work his way up, and looking at his journey, I wouldn't have it any other way. I've seen people squander their name just because they achieved fame too easily.