Dhillon and Pannu were critical of the way writer Navjot Gulati described the manner in which he feels a screen-writer can get due credit in the industry, and called him out for his sexist remark.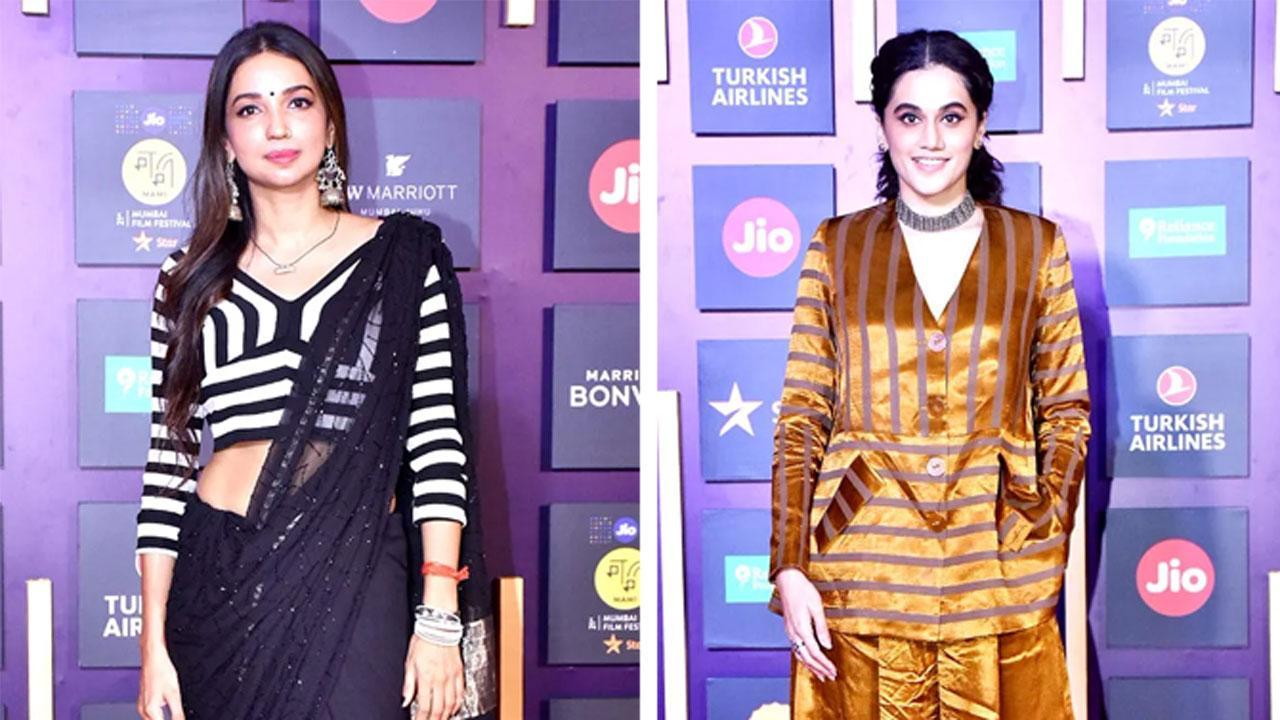 Kanika Dhillon, Taapsee Pannu Picture Courtesy: Yogen Shah
There have been many instances before when actors and filmmakers have been called out for their opinions and remarks on social media. The latest one is writer and director Navjot Gulati, known for films like 'Jai Mummy Di' and 'Ginny Weds Sunny.' He was slammed by writer Kanika Dhillon and actor Taapsee Pannu for his recent tweet.
He wrote- "If you want top billing as a Screenwriter in a trailer(something that should be the norm)You need to marry into the production house. Once the Writer becomes a family member, is treated like an Actor-Star." [SIC]
Reading the tweet, Dhillon, known for writing 'Manmarziyaan' and 'Haseen Dillruba', had this to say to Gulati:
And mr @Navjotalive because of writers like YOU - who display their STUPIDITY on something tht should be Applauded as a welcome step by the writing fraternity- other very deserving writers do not get top Billing as is their right—- shame on u! https://t.co/hDDhSlBEpS

— Kanika Dhillon (@KanikaDhillon) June 14, 2021
Taapsee Pannu, who stars in both the aforementioned films, also replied to the said tweet and stated, "A progressive call to credit a writer turned into a sexist rant by the age old misogyny of crediting a woman's success to the house she marries in or the man she married. Your righteous call for equal credit can't be overtaken by the bitterness in u." [SIC]
A progressive call to credit a writer turned into a sexist rant by the age old misogyny of crediting a woman's success to the house she marries in or the man she married. Your righteous call for equal credit can't be overtaken by the bitterness in u. https://t.co/B7FrdSRakL

— taapsee pannu (@taapsee) June 14, 2021
Gulati later clarified he never mentioned the name of the writer and what his tweet actually meant. He tweeted- "My tweet was to criticise the Credit system by Netflix and i made an observation which was meant as a quip.  I did not tag anyone. Nor did i want this to divert the attention from the main issue of Netflix not crediting cast and crew in the trailer.  Especially Writers."
My tweet was to criticise the Credit system by Netflix and i made an observation which was meant as a quip. I did not tag anyone. Nor did i want this to divert the attention from the main issue of Netflix not crediting cast and crew in the trailer. Especially Writers.

— Navjot Gulati (@Navjotalive) June 14, 2021
He added, "It has been misinterpreted to be  about sexism and misogyny. I myself liked the trailer of Haseena Dilruba. And in the past i've  praised Manmarziya Written by same Writer." [SIC]
Also Read: Writers Kanika Dhillon and Himanshu Sharma tie the knot