Weeks after launching Yash Johar Foundation, Karan distributes 100 ration kits among FWICE daily-wagers; pledges to supply essentials throughout the year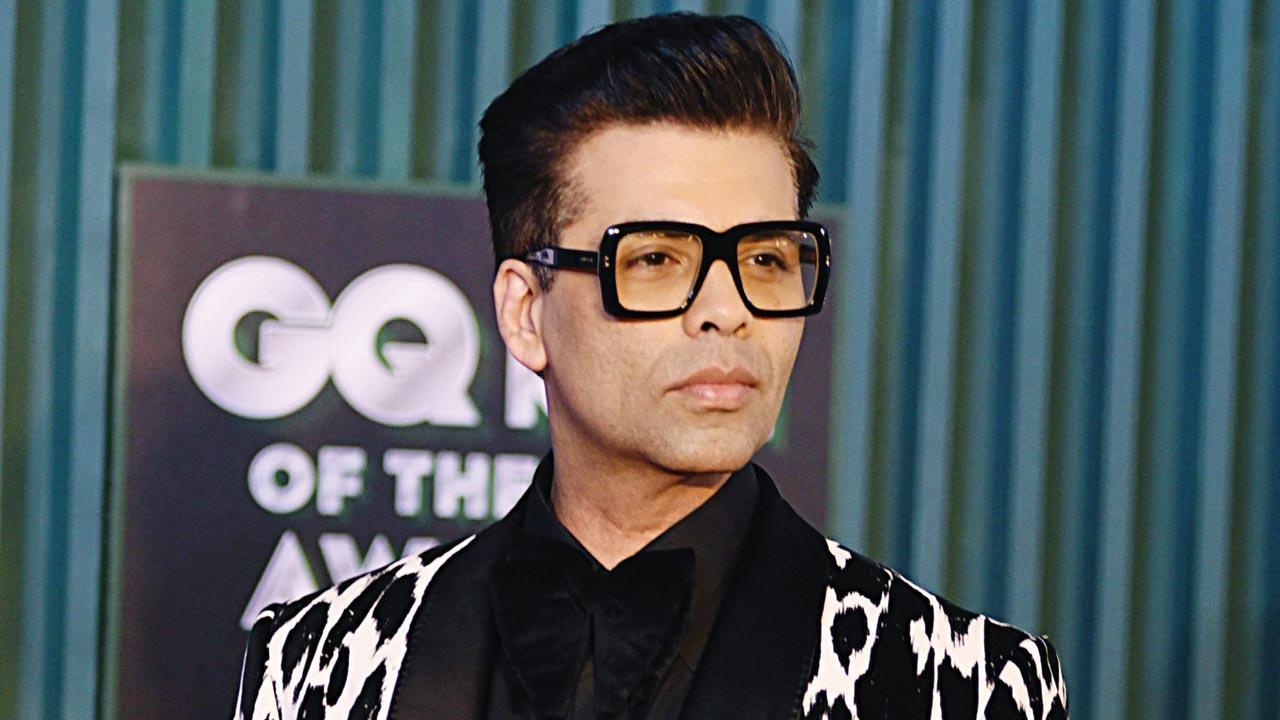 Karan Johar. Pic/AFP
On June 18, Karan Johar launched the Yash Johar Foundation in the memory of his filmmaker-father, with the objective of "improving the quality of life for people in the entertainment industry." A fortnight since, Johar has kept his word. On Thursday, the foundation distributed 100 ration kits to the daily-wage workers of the Federation of Western India Cine Employees (FWICE).
BN Tiwari, president, FWICE, reveals that this is only the first step of the year-long initiative planned by the filmmaker. "Karan's team and FWICE distributed 100 rations kits to our cine workers, and promised to give 300 more next week. He has committed to distribute 500 ration kits every month for a year. This will mean a lot for our cine workers. We'll ensure that there is no overlap, and a different set of workers is targeted every month," says Tiwari. In its first leg, the beneficiaries comprised the elderly artistes of the  union — from senior female artistes to dancers and junior artistes. "On Thursday, we ensured that the ones in dire need got the rations. Each packet has a month's requirement of rice, dal, wheat flour, salt, sugar and tea leaves. They kept thanking us as their eyes welled up with tears."  
BN Tiwari of FWICE distributes the ration kits among the elderly
Besides providing essentials to help families tide over the pandemic, Johar intends to introduce long-term plans that will enhance the lives of cine workers. "Karan and his team eventually want to implement pension schemes, insurance and other financial plans for the workers," adds Tiwari.
Lending support
In late April, when showbiz ground to a halt due to the second wave of the pandemic, several studios had come to the aid of the daily-wagers. At the time, Netflix India had deposited Rs 5,000 each in the accounts of 7,500 workers. Now, the streaming giant has lent a helping hand again. Tiwari confirms, "Netflix has donated Rs 3.75 crore to help 7,500 more workers, pitching in Rs 7.5 crore in all. We are grateful to Siddharth Roy Kapur and Manish Goswami of the Guild as this wouldn't have been possible without their intervention."
Also read: Karan Johar's next on C. Sankaran Nair; Know more about the film and its makers