Aditya Lakhia revived his character 'Kachra' from the film 'Lagaan' for an ad campaign by the food delivery app on the occasion of World Environment Day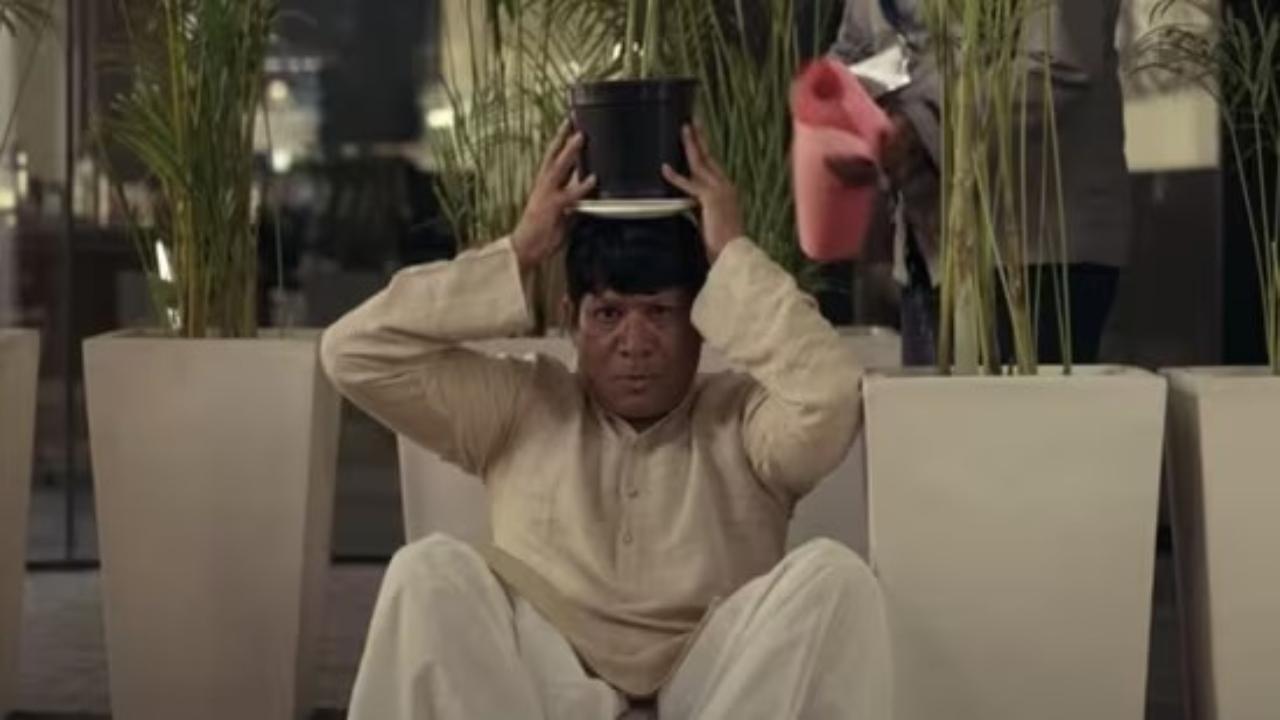 Aditya Lakhia
On Thursday, the food delivery app Zomato was on the receiving end of a boycott call from netizens. The 'Zomato Recycles kachra' campaign featuring actor Aditya Lakhia who played the role of Kachra in 'Lagaan' was termed 'tone deaf' by several netizens. Several people including filmmaker Neeraj Ghaywan slammed the ad and called it insensitive and said that the ad 'inadvertently normalises casteism'.
Now, actor Aditya Lakhia who revived his character Kachra from the film has reacted to the boycott calls. Talking to News18, the actor said, "It's banned toh it's banned. Ab kya kar sakte hai (what can we do now)? It was supposed to be a positive concept, the way we all looked at it was Kachra promoting anti-plastic and to recycle garbage. But it took another turn. It became controversial so now it's banned. That's it. I don't want to say anything further. We tried to do something positive and it just took another turn which we didn't know it would... I did not anticipate something like this. None of us did. Abhi controversy ho gaya hai toh ho gaya hai (Now there has been controversy, nothing can be done about it). Now, Zomato has pulled it out also and they clarified. I would also say that if it has hurt a section of people and if an apology is required then I'll give it. As an actor, what can I say."
ADVERTISEMENT
"I was approached about 10 days back. It was a campaign, it was not for any money. So it was a positive campaign which obviously backfired. It was not meant to backfire... Now I'll think twice before (signing an ad). (Advertisers) should put me as Aditya, and not as Kachra. It can take a different turn altogether. I mean it would be okay if Kachra promotes a soft drink but it is not okay if Kachra says no to plastic. There is a thin line," the actor.
Soon after netizens slammed the campaign released on June 5, Zomato deleted the video and issued an apology. "On World Environment Day, our intent was to spread awareness about the potential of plastic waste and benefits of recycling in a humorous way. Unintentionally, we may have hurt the sentiments of certain communities and individuals. We have taken down the video," Zomato tweeted.
Slamming the ad campaign,a netizen said, "The Zomato ad is intentional – the protagonist is being reduced to a recycled object. Including being used as a stool and napkin. The execs who approved this were approving his dehumanisation as some punchline." One more tweeted, "Casteist idea by Zomato to make advertisement and humiliate a marginalised character Kachra."