An eclectic mix of clothing ideas prevailed, introducing present-day fashions from brand's archives on day 1 of Lakme Fashion Week x FDCI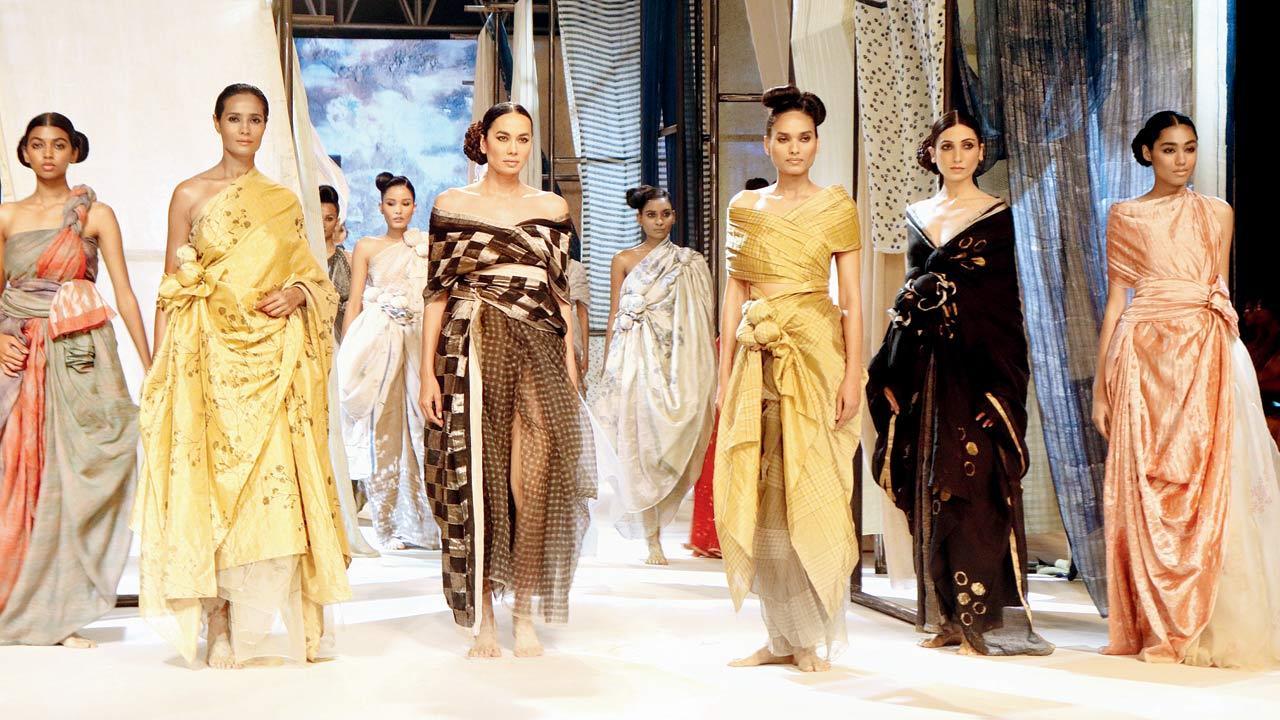 Anavila Misra Collection
Anavila Misra 
Arguably the greatest hits of Misra's skills, the Spring Summer 2023 collection featured a homage to Dabu — an ancient mud resist hand-block printing technique from Rajasthan, the origins of which can be traced to about 675 AD. In an industry fixated on newness and renewal, it's good to shake things up from time to time, and so Misra went back to the drape's purist roots. Way back to the days of unstitched fabric and bare muddied feet. Way back to when sarees were worn without blouses and petticoats. Way back to a time when each fold, knot and pleat had a functional role of holding coins, grains and herbs. And in that quicksand, without any irony, she took us back to the time when fashion week was made of simpler cloth. 
ADVERTISEMENT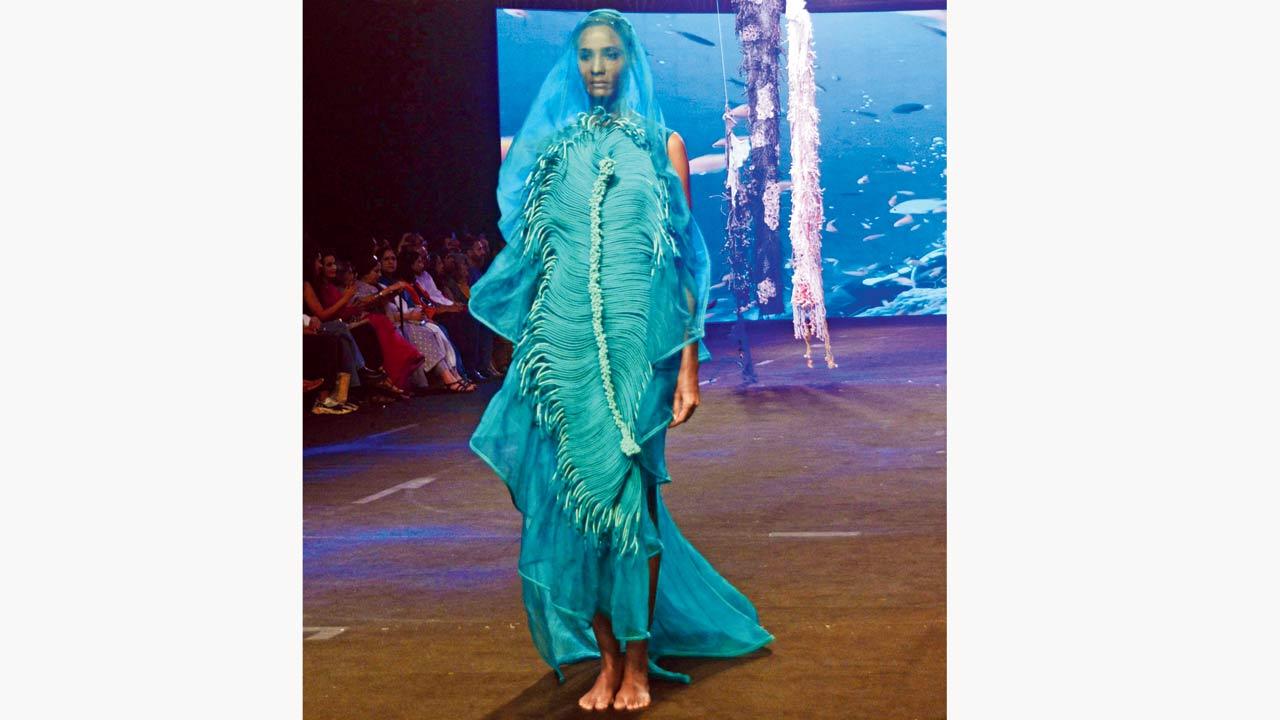 Vaishali S Collection
Vaishali S
On paper, the inspiration of the show titled Beneath was underwater creatures; "the scary descent in the depths of the oceans" which Vaishali also correlated to the self to discover the beauties that lie within. On the runway, the interpretation unraveled with a sense of being rather than about a fantasy. And with a degree of strength and femininity — devoid of pandering to the tired power-shoulder or empowerment narrative. The power was instead in the choice of non-Barbie-lit colours, think solid orange, purple, red and yellow. The gowns and saree spin-offs combined versions of applique and embroidered star-burst and floral bodices, the curved asymmetric hems with trailing silk tendrils like lapping waves; a cocktail lehenga was softly puckered in dappled patterns, like the whorls of seashell. All ethereal but without a hint of the woman wearing them floating away.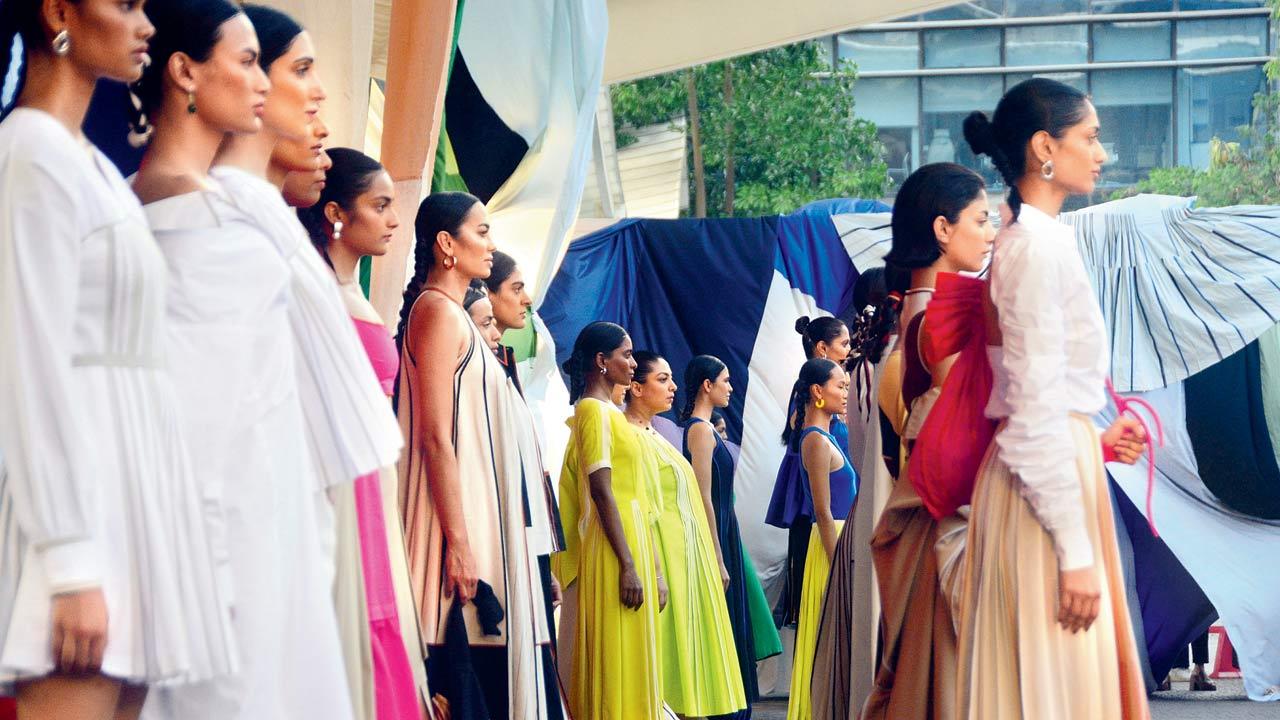 Bodice by Ruchika Sachdeva
Bodice by Ruchika Sachdeva
Inclusivity was celebrated at the Bodice offsite show without mentioning it once. In fact, everything to do with Bodice's collection — from the materials she used (upcycled fabrics) to the shapes and silhouettes she created for all bodies and the cast of characters felt inclusive, democratic and modern. The show was set against the backdrop of cascading blanket (stitched together in leftover fabrics) to invoke Dhobi Ghat "the world's largest laundry", while the assembly line of shirts, maxi dresses, A-line skirts, co-ords and jackets had a broad-spectrum appeal with exalted utilitarian tailoring and glimmers of brand's signature pleats. This was performance-wear for every day.
Celeb spotting of the day: Sheeba Chaddha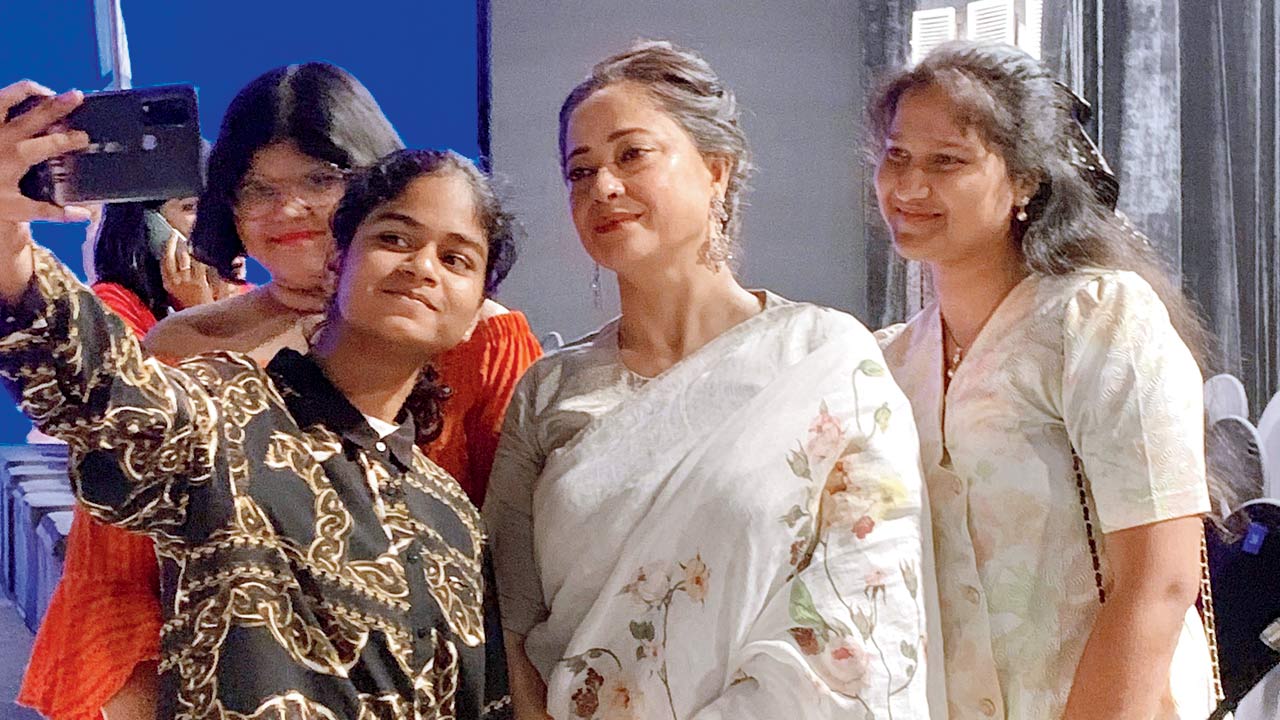 The minute the last model walked off the stage and lights came on at the Anavila Misra show, another kind of spectacle unfolded. This time the attraction was actor Sheeba Chaddha, and the audience were young fans who swelled up around her with outstretched phones for quick selfies. It was all great fun to watch Chaddha — smiling and obliging them — surprisingly keeping her chill on amid chaos